In a previous article, we mentioned the network of Trail Stations®. These privileged destinations dedicated to trail fans. Based on the same concept, the R-Bikes® network is developing rapidly. And if there are fewer destinations than for the trail, the network already offers 17 R-Bikes spaces for mountain bike aficionados.
Un space of the R-Bikes network is a site 100% dedicated to mountain biking. In the Paris region, in the Pyrenees, at the foot of the Sainte-Victoire mountain in Provence or in the Alps, 17 spaces of the R-Bikes network exist. They offer a hundred routes and high quality facilities adapted to the expectations of mountain biking enthusiasts, whether they are beginners or experienced riders.
A demanding label
Spaces benefiting from R-Bikes® label are committed to meeting the smallest needs of a passionate clientele. The markup of the paths is 100% digital. GPS guidance via the mobile application, allows users to progress on the dedicated routes, with complete peace of mind. Initiation sessions are also organized throughout the year. Internships at all levels supervised by coaches, as well as mountain biking trips bring together enthusiasts. The reception base ensures that athletes benefit from sound advice. Changing rooms and showers are also available. Some areas also offer a relaxation area, a test area or the sale of equipment.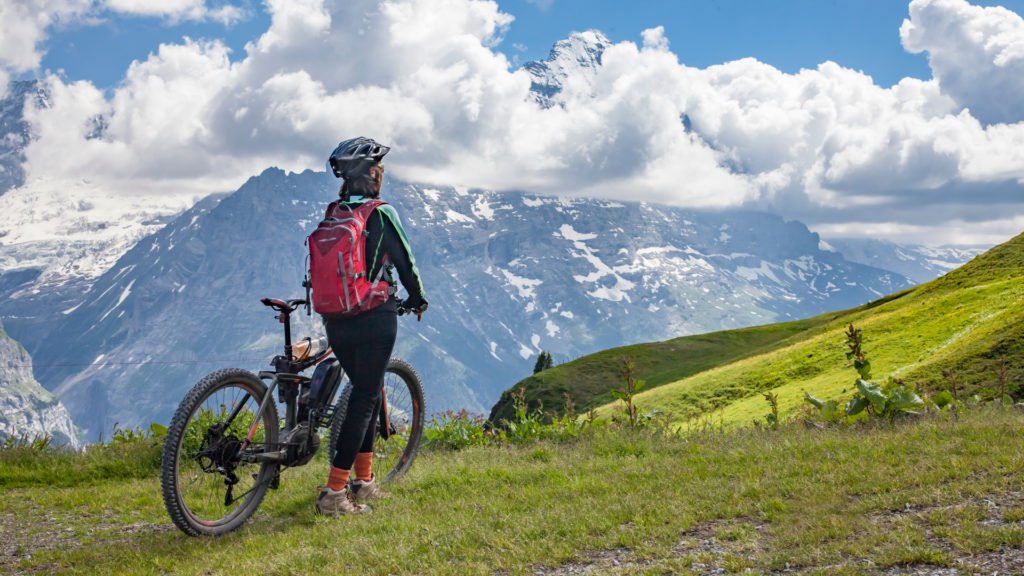 "Each R-Bikes® space is linked to a territory wishing to make you discover its most beautiful landscapes and its best routes, and to welcome you for a day, a weekend or a week! "
Mountain biking, an extraordinary outdoor sport
Choosing a mountain biking destination is the guarantee of discovering preserved territories and breathtaking landscapes. It is also an opportunity to go beyond your limits and develop your confidence. In mountain biking, everything is possible. From the walk through the woods, to the steep paths. From downhill to cross-country through free-ride ... There is something for all tastes and for all levels. On the outskirts of cities, in the countryside or in the mountains, mountain biking is good for the body and good for the mind. A real rejuvenation treatment and guaranteed rejuvenation, at the heart of a life that is sometimes so intense.

Discover electric bikes
For those who would like to finally taste the experience of Electrically assisted mountain bikes, the Shop Experience concept developed by the network offers the possibility of renting an AE mountain bike from the Rossignol range and discovering one of the 3 routes available from the site. You will proudly set off to conquer the trails by piloting one of the bikes from the prestigious All Track range…
Mountain biking enthusiasts, the R-Bikes® spaces await you. You will not be disappointed…