Since the 50s, van vacations and even Van Life have made the most freedom-loving dreamers dream. And in recent years, the craze has been growing if we are to believe the activity of #VanLife on Instagram. No less than 7,5 million posts under this hashtag!
Tto race its own road in a spirit of openness. Go back to the essentials. Discover preserved territories and landscapes untouched by human traces. Listening to yourself, but also to these others, encountered during wandering. Difficult to define in a few words the spirit Van Life, because in reality each follower of this lifestyle rewrites the definition according to his expectations. There are perhaps as many definitions of Van Life as there are vanlifers.
However, we propose to identify some characteristics common to all those who have chosen this alternative lifestyle or vacation.
The freedom of Van Life
Freedom is perhaps the meeting point of all vanlifers. They are finally free to move around, free from the constraints of corporate life, free to fall asleep under a new sky each evening and to wake up to a different environment each day. Free to stay and free to go ...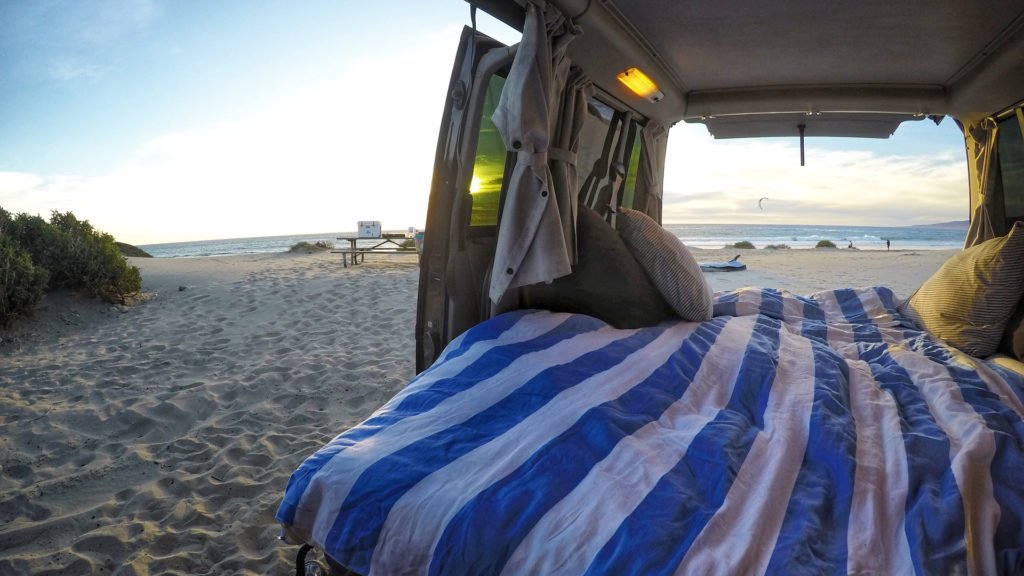 Discovery
In a van, anything is possible. Mountains, shores, lakes and villages are within reach of all vanlifers, with breathtaking landscapes in their sights.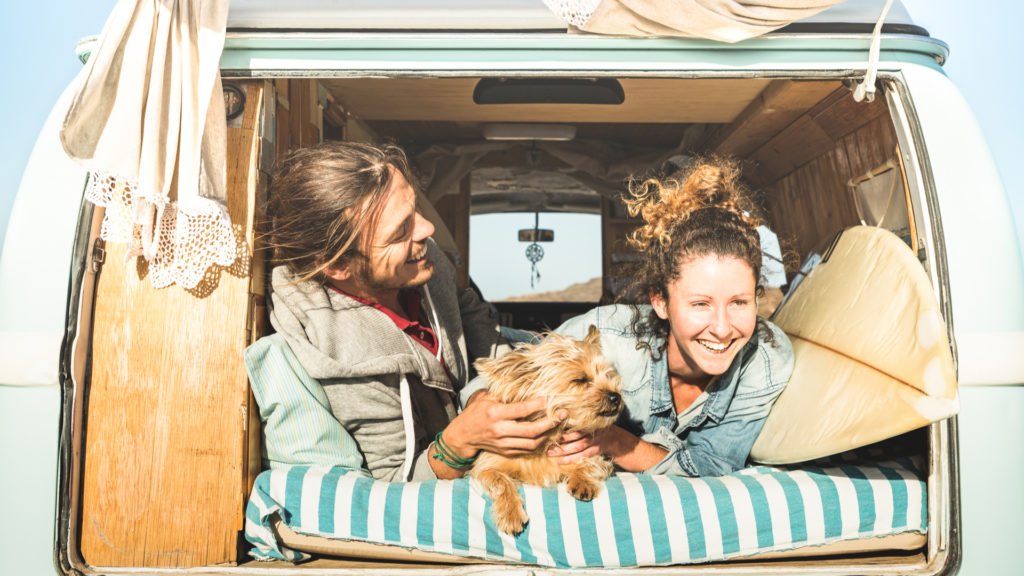 The I see you box
Life in a few square meters is by definition a simple life. In a van, we choose efficiency, and therefore simplicity. Every object has a use. There are few places for the superfluous. A campervan contains just enough clothing, equipment and food to meet daily needs.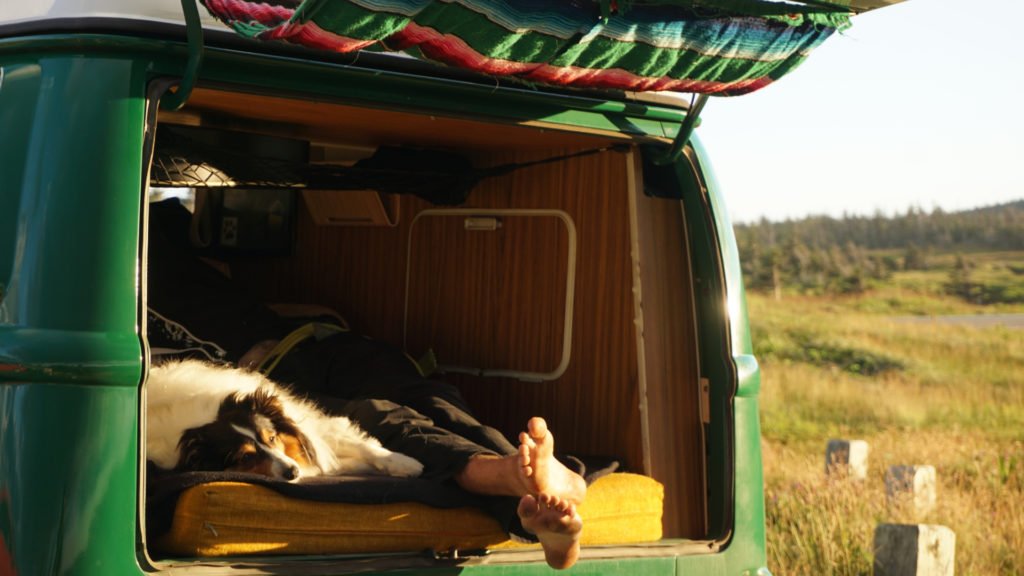 Creativity
Life in a van means having a minimum of creativity and resourcefulness. Few nomads have a brand new campervan. Many build a utility vehicle themselves. You have to know how to sand, screw, grease, assemble, disassemble and why not tastefully decorate this little rolling home that will be unlike any other.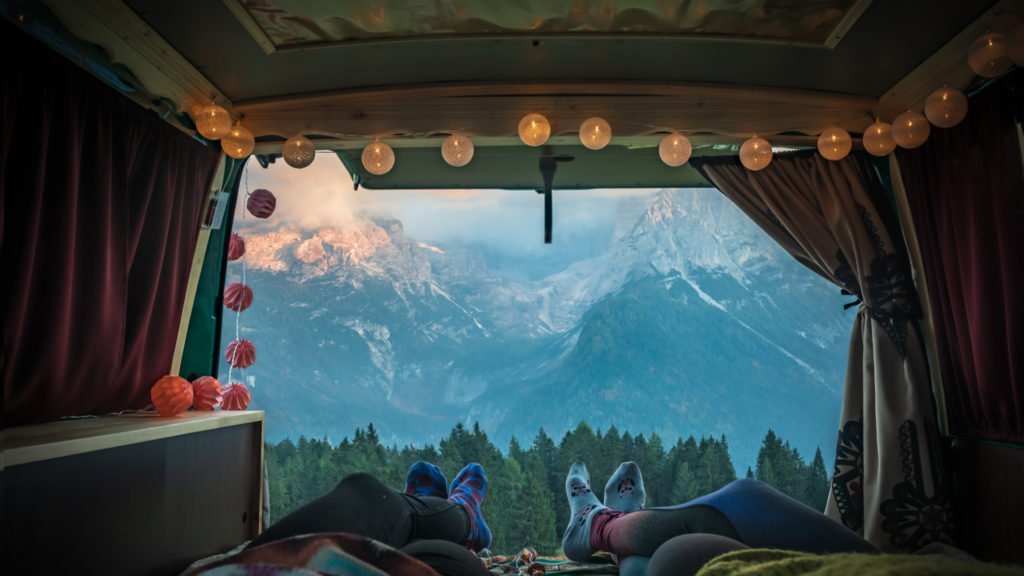 The sharing
On the roads, near the beaches, in the car parks in the middle of the forest, it is not uncommon to cross paths with other nomads. The perfect opportunity for sharing experiences and for magical moments in the light of a wood fire or a hurricane lamp.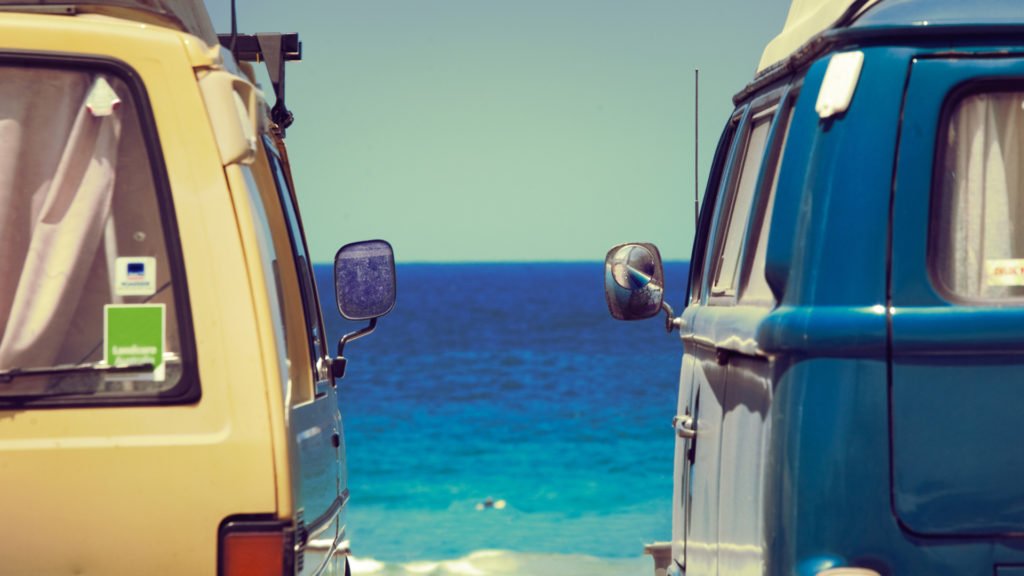 And to break the image of epinal a little, and before you take the Van Life plunge for a day, a week or who knows, for a little bit of life, we suggest you watch the video of Mountains and Coconuts. In this fifteen-minute capsule, lovers offer their truth after a year spent in a campervan. If they are won over by their alternative way of life, they confide with humor on the difficulties of this life in a few square meters, such as isolation, promiscuity, hygiene or even insecurity.