You will be "amazed by the Ardèche"... Do not wait any longer to book your unforgettable holidays in the Ardèche.
Your stay in Ardèche will probably not be enough to discover all the unsuspected riches of this territory. Ardèche mountains, Ardèche gorges, charming villages and outdoor sports will offer you hours of pleasure, discovery and breathtaking panoramas.
All the pleasures of the Ardèche gorges
In the heart of the exceptional gorges of the Ardèche, shaped by water over the centuries, treat yourself to the freshness of whitewater. Here, the descent by canoe and the passage under the majestic Pont d'Arc are essential. For a few hours or two beautiful days punctuated by a bivouac, the river welcomes you. Then go hiking or mountain biking on the surrounding trails. The views over the gorges are simply breathtaking. Finally, take to the skies and try the ULM experience. The opportunity to admire the gorges from the clouds!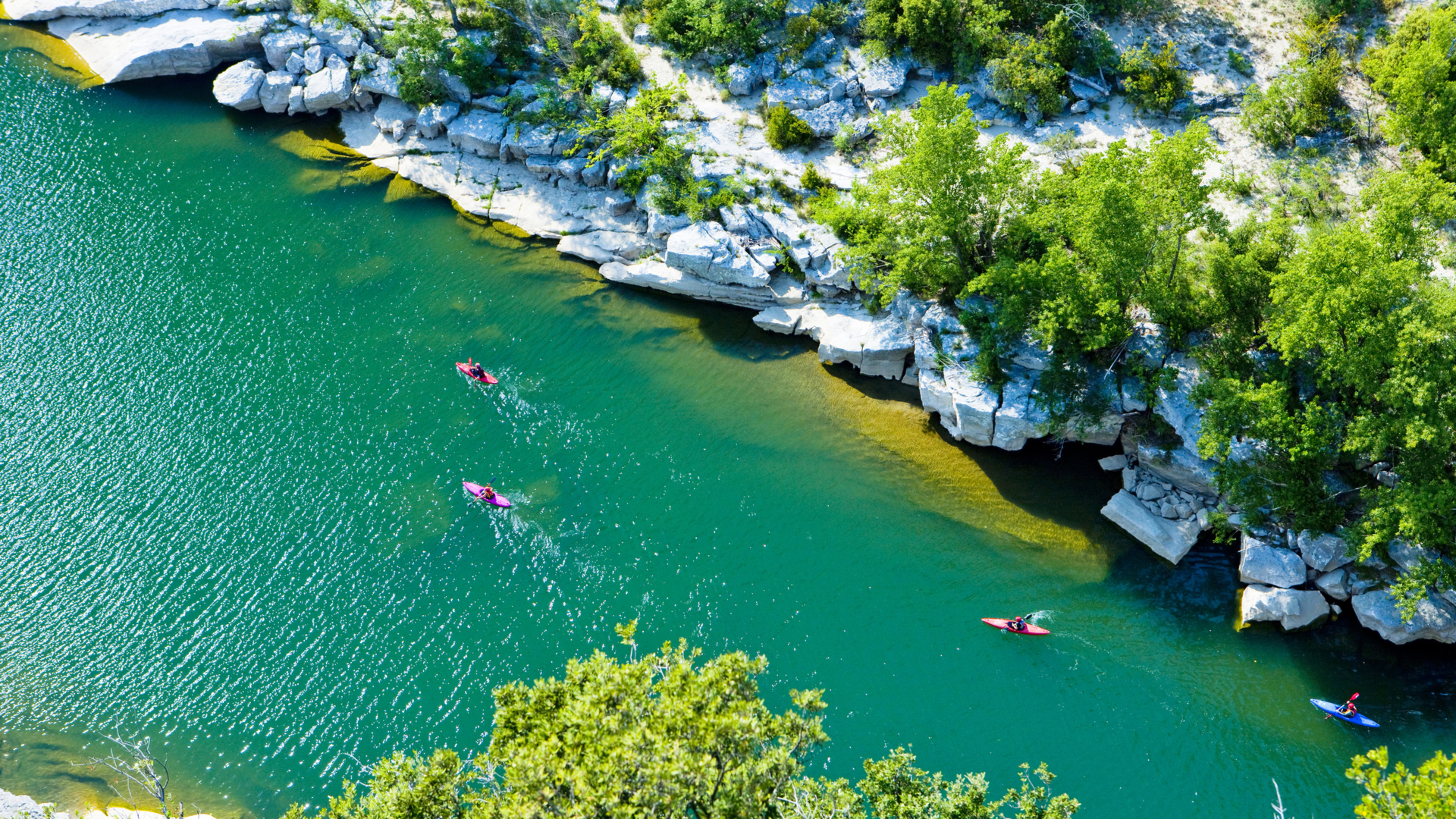 The Ardèche, a territory to discover on foot, by bike or on horseback
Get away from the gorges a little, and venture into less coveted lands. Because the Ardèche is also the plain, the forests and the mountains of Ardèche. You will then be seduced by the forests, scrubland and pine forests. Païolive wood, the Chassezac gorges or even the Ray Pic waterfall also constitute visits to exceptional natural sites during your stay. On foot, by bike or on horseback, your holidays in the Ardèche will rhyme with discovery and contemplation.
Holidays in Ardèche, heritage and visits
Finally, do not miss the emblematic visits. The Chauvet 2 cave takes you in the footsteps of the first artist hunter-gatherers. The great site of Orgnac offers for its part an immersion in the depths of the earth. Then set off to discover the sources of the Loire at Mont Gerbier de Jonc. Of course, punctuate your holidays in the Ardèche with a visit to the Ardèche villages. Les Vans, Vallon Pont d'Arc, Balazuc, La Beaume or even l'Argentière welcome you with pleasure.