Illness, doubt, fear, tension, isolation… The Covid-19 has left many traces in its path. And if the time is still for caution and physical distancing, it is high time to put an end to social distancing and a sedentary lifestyle. There's nothing like getting back into Nordic walking to regain control of your life, and finally reconnect with the pleasures of walking in the great outdoors.
C 'is a fact, the pandemic has undermined all our projects. It immobilized even the most active among us and left us as anesthetized for several months. For many the bodies are thus rusted and the minds are weary. But now is the perfect time to return to Nordic walking. We invite you to discover three excellent reasons to plan your next outing today or why not your sports stay.
End a sedentary lifestyle
Sedentary lifestyle is one of the greatest scourges of our societies. The human body is made for walking, running, jumping ... Keeping it seated ends up wearing it out prematurely. Fortunately, it's never too late to change your habits and finally offer his body what it needs the most, activity and the great outdoors. Nordic walking has many benefits for the body. The muscles, the heart, the bones are for the benefit of this sport which tones and slims lastingly the body, while preserving the joints and the back. A real makeover just a stone's throw away!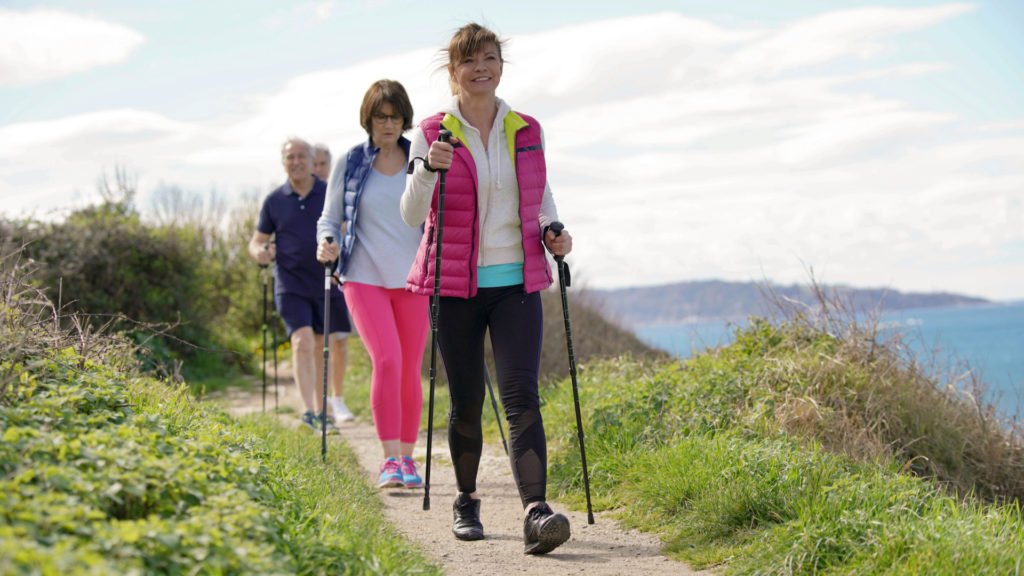 End isolation
Nordic walking is a sport that develops social ties like few others. Clubs and associations are particularly invested in their members. Friendliness et mutual aid are the key words. This activity allows many exchanges during the effort, but also during the preparation, warm-up and stretching times. It is not uncommon to share a good snack or a delicious aperitif together at the end of sessions. An opportunity to tie strong ties around a center of common interest.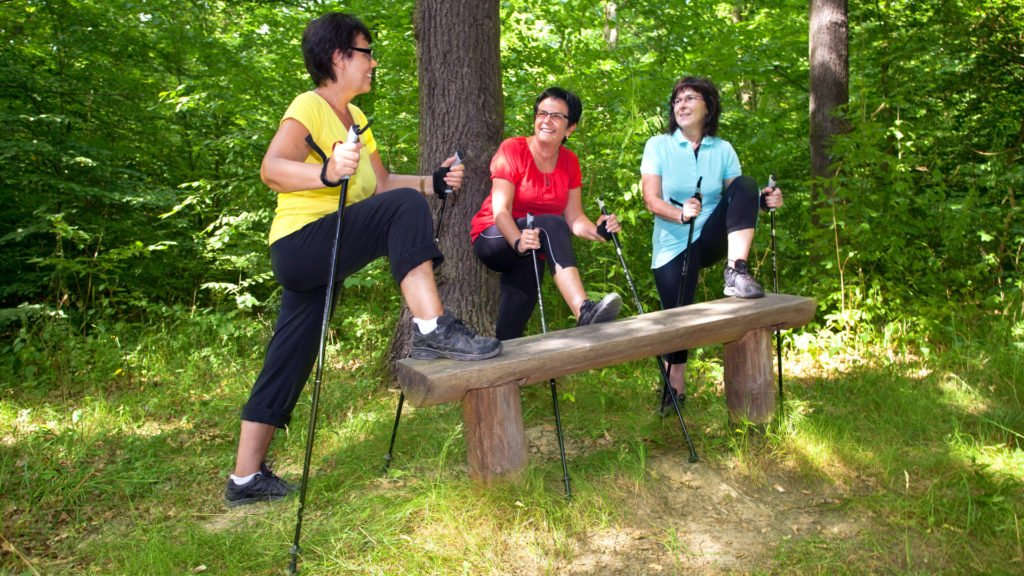 Return to Nordic walking and choose well-being
Practicing Nordic walking means choosing to maintain a healthy mind in a healthy body ! There is no age at all to feel free, good in your body and good in your head, ready to conquer new goals and set challenges. Do not wait any longer to meet new people and finally share moments of conviviality. It's time to explore new horizons.