Hiking is not going for a walk… Taking the hiking trails requires good physical condition, efficient preparation, suitable equipment and constant information gathering. Before going on a hike, make sure you are well prepared.
Pwalking along the paths, following the cairns, crossing passes… Swallowing the unevenness, flirting with the peaks and contemplating the valley are the great pleasures of hiking in the mountains. Nature, solidarity and good humor are always present when hiking. However, it is important to keep in mind that this particularly demanding practice leaves no room for improvisation. Too many novice hikers venture into the mountains without really being prepared. In this article, we tell you the essentials to avoid basic mistakes, and be completely prepared, before going on a hike.
Preparation before going on a hike
The first thing to do before a hike is plan your route. And everything is important. Departure, arrival, route, distance, height difference, transport time, reservation of refuges… It is essential to leave with each of these parameters in mind. The times indicated in the guides are approximate and do not take breaks into account. Do not hesitate to allow more time, and remember that it is better to leave early, than to be surprised by the night.
A few days before your departure, start consulting the weather. If heavy rains or thunderstorms hit in the days leading up to the start, the trails may still be quite muddy, slippery and therefore more dangerous. The day before and the morning of departure, consult local weather forecast. Get closer to the nearest stations for the most reliable forecast. If thunderstorms are expected and you maintain your journey, leave as early as possible in the morning to limit the risk.
The last aspect of your preparation is physical condition. Do you feel tired or rusty after a long, hard-working winter? Have you been sick recently? Are you feeling stressed? If you are not sure of your health capital, plan a simple itinerary, and gradually increase the constraints as you go out.
Equipment
The golden rule when it comes to equipment is to stick to the bare minimum without forgetting what is essential. Because once the car park is behind you, the contents of the bag must allow you to face any eventuality. Lightweight, waterproof, breathable, comfortable and adapted to your body type, the backpack must absolutely contain water, food, a first aid kit, clothing to face the cold and the rain, a telephone, a paper or digital guidebook, a cap, sunglasses, sunscreen , a pair of gloves, a neck strap, a knife and one or two plastic bags. Remember to distribute the load by respecting the "rule of three layers": Light objects at the bottom and above, which is heavy in the middle.
Clothing side, practice the onion technique. The first layer of comfort is light and breathable. The mid-layer keeps you warm while wicking moisture to the outside. The outer layer will protect you from wind and rain.
Concerning the shoes, choose light shoes if you go on less technical paths, but for mountain trails, prefer hiking boots with a high upper, which will protect your ankles from twisting. As with all hiking equipment, choose technical, light, breathable and waterproof material.
More and more hikers are using hiking poles. Very useful in scree, on snowfields or on steep trails, they promote balance and limit injuries on descents. However, do not use them all the time, in order to work on your balance.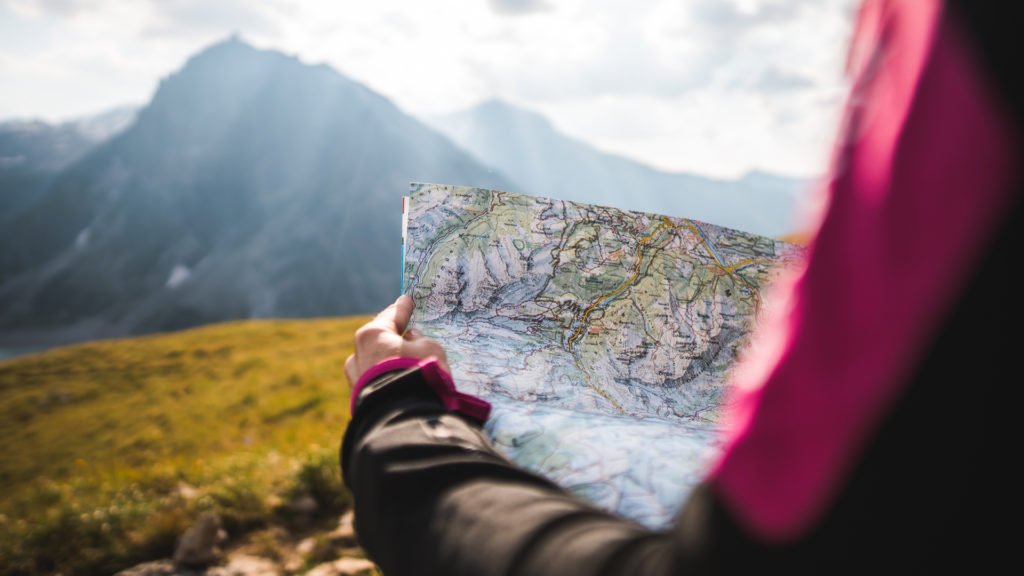 The right behaviors
Before going on a hike, be sure to know the markup. France counts 180 kilometers of marked trails. Markers can be found at every intersection and allow you to follow your progress along the route. The white and red colors indicate a Grande Randonnée trail. Yellow and red are found on the Grande Randonnée de Pays routes. Yellow indicates a route that cannot exceed one day's walk. Whatever their colors, the crosshair markers indicate that you are in the wrong direction.
As you hike, remember to monitor your pace, take breaks, hydrate, normalize your blood sugar with snacks, and watch for signs of fatigue. Don't go beyond your limits. If you feel weak or if the weather conditions deteriorate, do not hesitate to turn around or take cover. Notify the emergency services if the situation seems out of control.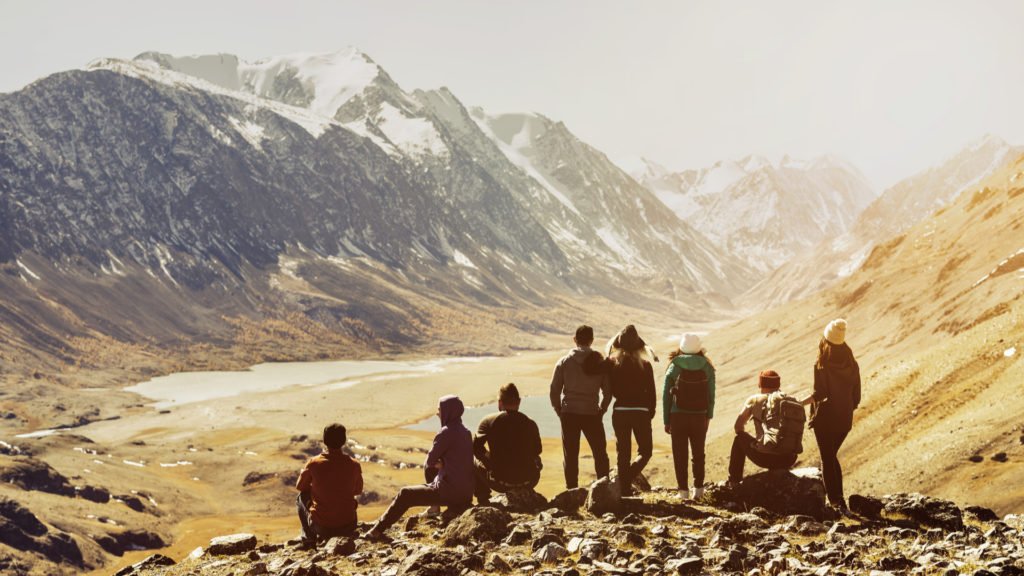 Hiking is a practice with a thousand and one pleasures. A true resourcing for body and soul, it satisfies hundreds of thousands of athletes every year. Following these few basic tips will allow you to savor the moment, and come back from your day, happy with the feat accomplished and filled with the landscapes that you will have been able to admire.