Camping and shore fishing
Are you a fan of shore fishing? Do you like to savor your iodized harvests? Or would you simply like to discover this practice? The campings Welcome Shore fishing will teach you all the techniques and tips for fishing for clams, cockles, clams, almonds, knives, oysters, mussels, periwinkles, shrimps or other crabs and spiders.
Enjoy your vacation, alone, with your family or in a group. Fish on foot along the coast, in complete safety and while respecting the environment.
So no hesitation, come in un camping Welcome Shore fishing.
"Give meaning to your vacation. "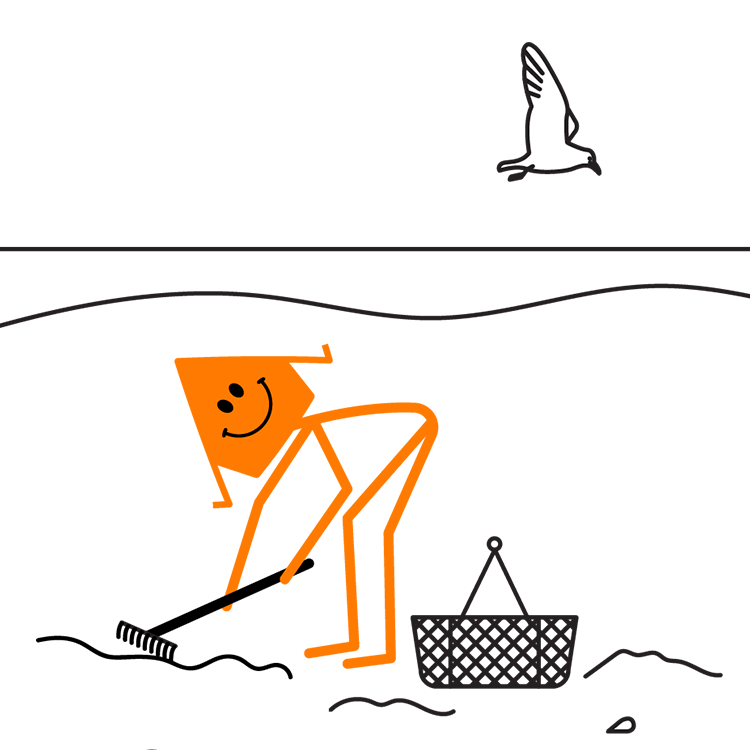 By booking in a camping Welcome Fishing on foot, you choose an establishment ensuring you by a quality charter to provide you with services specific to this activity.
All campings Welcome Shore fishing
Have one or more enthusiastic referents, available, able to provide advice, services, benefits to all camper fishermen.
Are located near the coast.
Provide accessories and equipment on site or nearby for rental or sale. If they do not have one, they will be able to indicate the nearest rental or sale point.
Provide information on techniques, shore fishing and equipment adapted to the different shellfish and seafood.
Provide information on the size and maximum daily harvest quantities for each species.
Transmit daily updated information on water quality and shore fishing regulations.
Transmit the rules of simple behavior for fishing responsibly.
They have a refrigerated area where fishermen can put their shellfish to disgorgement, and store their harvest to keep it cool.
Inform campers of weather and tide conditions.
Depending on the case, they do much more according to their choices.