National Federation of Rural Sport
We are pleased to present the Rural Sport Federation with whom we have signed a win-win partnership in the common interest of our campings members, their associations and sports clubs and ultimately the collective interest of make our territories attractive and dynamic by democratizing sport for all.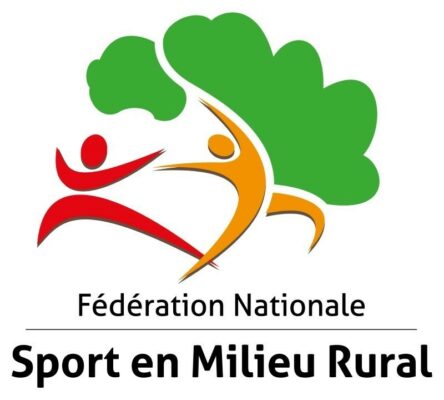 The National Federation of Rural Sport, non-profit association, governed by the law of 1er July 1901, is recognized as being of public utility and approved by the Ministry of Sports and Member of the French National Olympic and Sports Committee.
This is a multisport federation whose mission is toanimate and develop rural territories by promoting the practice of sports activities adapted to the specificities of the rural environment. It brings together around 750 clubs for 50.000 licensees across France.
The FNSMR and Welcome Camping have chosen to unite around common values ​​and objectives: develop and promote rural areas, promote sports practice in a friendly setting.
We wish to allow associations of the FNSMR network and campingnetwork s Welcome Camping who wish, to jointly imagine partnership arrangements aimed at boost the practice offer of campings through the sports offer offered by the associations of the FNSMR network.
Through its partnerships, Welcome Camping wish to value our territories, campaign so that small campings continue to be part of the tourism industry in France, informing the general public of these strong human and environmental values ​​that drive them.
Our DNA to actively participate in the promotion of responsible tourism consists in favoring the discovery of our regions through sporting, cultural or artistic activities!
Thanks to this partnership, it is the guarantee for you, travelers in campings Welcome, to benefit from multiple advantages! In addition to a friendly welcome, a quality location, a privileged environment in the heart of nature, you will love la discovery or rediscovery of activities that you are passionate about, initiation into new ancestral and / or traditional sports practices, la meeting and exchange with people who know the territory and favor sporting, sporting and cultural activity to go to the discovery of their regions and their history, services, equipment, tailor-made and professional supervision... The assurance of living a original experience, to make your vacation a unforgettable moment and the possibility of choosing a vacation that suits you!
We have made the choice to support the little ones campings independent French who adhere to our vision of tourism and we are committed to providing them with know-how, advice, marketing and sales skills, communication and development tools and a qualitative network of partners.
Today it is an honor to count on human values which animate the National Federation of Sport in Rural Areas to get as close as possible to the little ones campings, as close as possible to associations and rural clubs, as close as possible to you!
Network sharing, knowledge exchange, project creation ...
The start of a great adventure!