Occitanie is a vast region in the south of France, conducive to disconnection and discovery.
From the Pyrenees to the Massif Central, from the Mediterranean to the mountain streams, Occitania is a land of discovery with multicolored landscapes and incomparable heritage. Your trip to this magnificent region of France has many surprises in store for you. Many Great Sites of Occitanie Sud de France await you in this region. Do not wait any longer.
Cities not to be missed in Occitanie
Toulouse the Pink City, and Montpellier the Surdouée, are the two metropolises of this southern region. Also contemplate the preserved heritage of Nîmes, Carcassonne, Perpignan and Sète. Then set off to discover the charming little towns and villages of Occitania. In the Tarn-et-Garonne, the Tarn, the Hautes-Pyrénées, the Ardèche, the Lot, Lozère, the Gers or even the Aveyron… Heritage and traditions permeate the place.
Unmissable natural sites
In Occitania, Pyrenees national park is a high mountain site to discover absolutely. Also don't miss the fabulous Cévennes national park shaped by centuries of agro-pastoralism. The region also offers several regional parks. The Causses du Quercy, the Ariège and Catalan Pyrenees, the Camargue, the Narbonnaise in the Mediterranean, the Haut-Languedoc, Aubrac, the Grands Causses, all offer extraordinary experiences and landscapes.
The emblematic historical sites of Occitania
Occitania has been home to humans since prehistoric times. During your stay, do not miss the cave paintings in the Ariège caves of Niaux, Mas-d'Azil and La Vache. Then set off to discover Gallo-Roman history at Nîmes and Narbonne. Carcassonne and the citadels of vertigo offer an immersion in the Middle Ages. The bastides and picturesque villages can be discovered in the Aveyron, in the Lot or even in Lozère.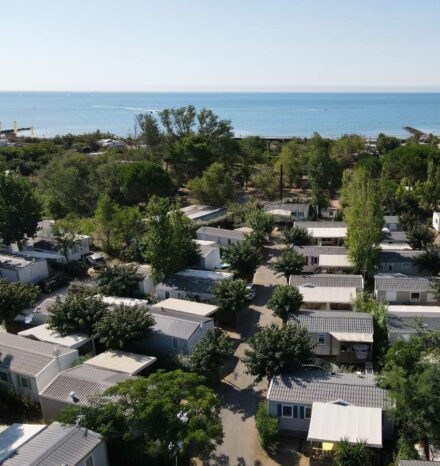 In the heart of the seaside resort of Vias
Direct access to the beach and its nautical base via a private path
A few minutes from the Clot nature reserve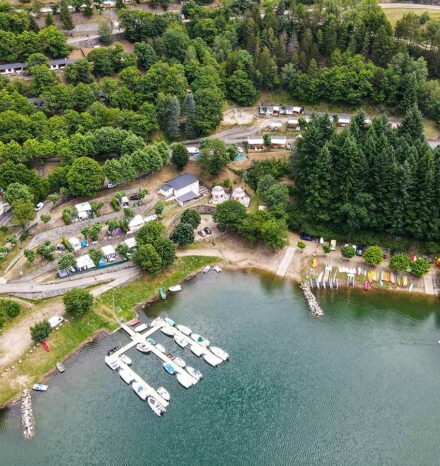 In the Cévennes, at the foot of Mont Lozère
Direct access to Lac de Villefort and its nautical base
Located on an entrance to the Chemin de Régordane (GR 700)