In Hauts-de-France, the great outdoors and nature are an invitation to contemplation and disconnection.
From the Aisne, to the North and to the Oise… From Pas-de-Calais to the Somme… Hauts-de-France is a wonderful destination for relaxing vacations.
Cities not to be missed in Hauts-de-France
During your stay in Hauts-de-France, many cities are worth a visit. Lille, Dunkirk, Arras, Calais, Roubaix… But also Valenciennes, Amiens, Saint-Quentin… Their charm, their alleys and their unforgettable heritage offer hours of discovery.
Unmissable natural sites
The Hauts-de-France region can be proud of its six natural parks. The Baie de Somme Picardie Maritime, the Picardy estuaries of the Opal Sea, the capes and marshes of Opal… But also Scarpe-Escaut, Oise-Pays de France and Avesnois… They all offer hours of invigorating walks in on foot, by bicycle, canoe or on horseback. The Bay of the Somme is one of the most beautiful bays in the world, but don't miss the Authie Bay and the Canche Bay either. Cap Blanc Nez and the cliffs of Ault will finally offer you panoramas from the end of the world. Inland, forests and marshes offer strolls and wonder.
The emblematic historical sites of Hauts-de-France
The Hauts-de-France are a land of borders. Many places of memory thus make it possible to remember the battles which were fought here from the Middle Ages to the Great War. The medieval underground city in Laon, the Arras tunnels or even the ladies' path will bring you the history of the region. Then set off to meet the royal and imperial castles. The Domaine de Chantilly, the Château de Compiègne or the inspiring Château de Pierrefonds are sublime. But don't leave the area without having admire one of the many belfries, like that of Arras. Of Romanesque, Gothic, Renaissance or Baroque styles, they are the symbol of the freedom of the communes acquired by hard struggle.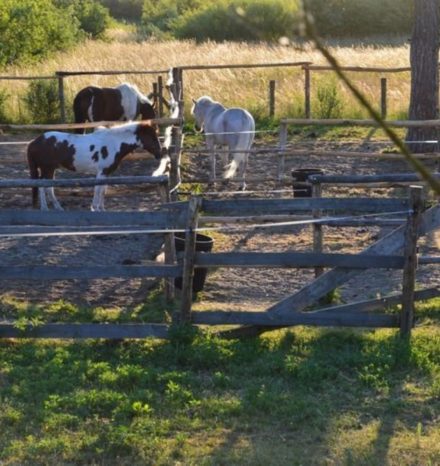 Direct access to the Baie de Somme
10 minutes from Marquenterre Park
Horse riders welcome