From the Alps to the Jura, from the Pyrenees to the Auvergne, from the Causses to the Vosges mountains, snowshoeing is the ideal activity to discover snow-covered landscapes in peace and serenity.
Lenough of the gray and the gloomy daily life? It's time for you to step up and change your perspective. And if you set out to conquer the snow-capped mountains and discover a thousand-year-old activity conducive to relaxation and wonder, snowshoeing. Far from the ski lifts and the hustle and bustle of the heart of the resorts, a snowshoe walk offers everyone an enchanting break. lovers of wide open spaces. It is also a real sport, since in terms of energy expenditure, a snowshoe ride is equivalent to jogging on flat ground. If you want to exercise while discovering the mountainous landscapes in a different way, we tell you everything you need to know before you start to a snowshoe hike.
Basic equipment for snowshoeing
Attached under waterproof hiking boots, snowshoes prevent walkers from sinking into powder. The poles ensure balance, especially downhill. For beginners or occasional practitioners, renting is a safe choice. For a few euros a day, it is indeed possible to discover the activity and be seduced by the feeling of freedom that this sport provides. But for a more regular practice, it is definitely worthinvest in a good pair of composite snowshoes (from 120 euros) which will guarantee you comfortable outings.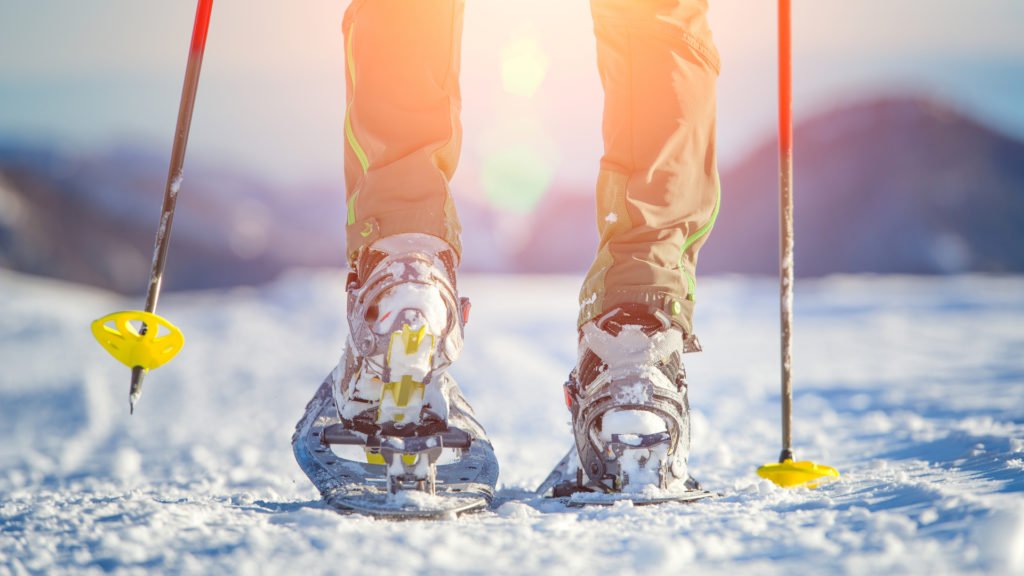 When choosing your rackets, two parameters must be taken into account, lift and length. To ensure lift, the screen must be wide enough to limit your sinking. The heaviest people opt for sieves more than 20 centimeters wide. The length of your rackets is proportional to your size. It should not hinder your stride. Textile side, as shown in our article on winter walking, it is very useful to call on the trick of the three layers for the upper body, cover the extremities well and wear warm but comfortable pants. A pair of gaiters will effectively ensure waterproofing.
Piste or off-piste?
Big question…. If you are a beginner, we can only advise you to stay on marked and secure routes offered by the stations. This will limit the risk of getting lost, and you will always have the possibility of meeting other hikers in case of difficulties. A topo-guide is generally available at the stations. But if the appeal of blank spaces is too strong, call a guide. He will help you discover the most beautiful panoramas and the wildest places, while ensuring your safety. With snowshoes, holes and obstacles obscured by snow, as well as ledges, can be particularly dangerous. It would be a shame that a pretty walk would turn into a drama for lack of security.
A point on the technique
On flat ground, the technique of snowshoeing is quite simple and intuitive. It is important toprovide support at every step and take its cruising speed. On a slope, several techniques exist to avoid a tumble. In staircase perpendicular to the slope, in duck by leaning on the sticks or in conversion, that is to say zigzagging… It's up to you to define your preferred technique according to the terrain. On hard snow, it is also possible to use cramponing by firmly marking the supports. Most rackets are now equipped with steel crampons, very useful on icy ground.

Security issue
In the mountains, safety is the number one priority. The day before and the morning of your hike, take care to check the weather forecast. Go early to find perfect snow and get to the top before the hottest hours. For routes outside the marked trails, bring an ARVA device (Avanlanche Victims Search Device), a shovel and a rope. And don't forget your cell phone, which is often a great help in the event of a problem.
And the backpack
For any hike, the backpack is a must. It should be the right size for your needs, waterproof and snug to your back. Its content obviously depends on your practice. Gourd or water bag with pipette, snack, phone, compass, map or topo-guide, headlamp for late returns, small pharmacy and survival blanket are essentials. If you practice off-piste, do not ignore the candles and the lighter. A rope of about ten meters accompanied by a lanyard and a few carabiners can also be very useful if, despite your caution, you or one of your relatives fall into a hole hidden by the layer of snow.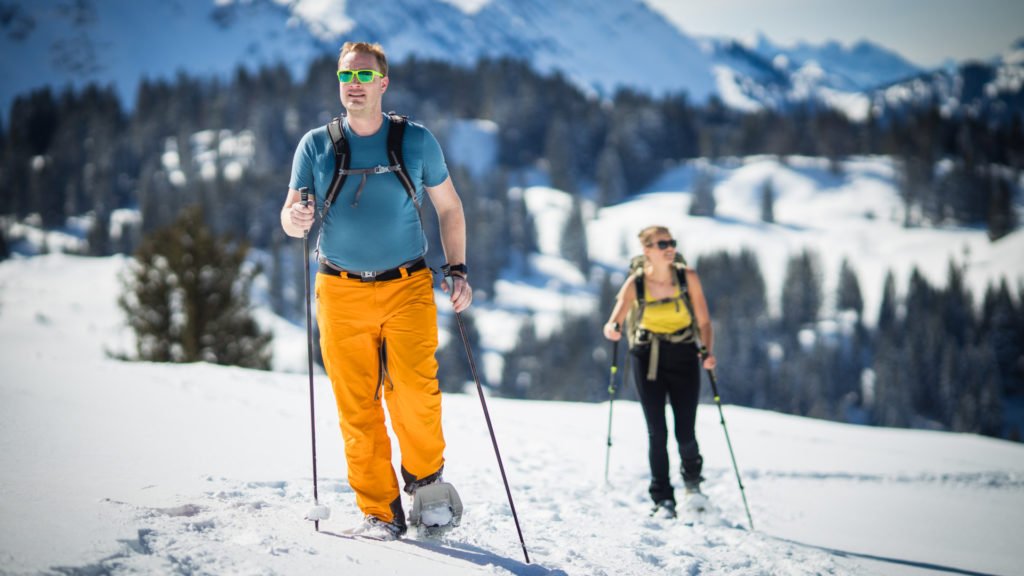 You are finally ready to go on an adventure. As you hike, stay calm and alert. Mountain fauna populates the area. The most discreet and vigilant walkers can hope to admire a hare, a chamois, a deer, a wild boar, a stag or even a wolf. Stay silent if this happens to you and don't put the animal on the run. You will save him an unnecessary and costly loss of energy during this winter period.
Change of scenery, calm and immersion in a magical setting await you on the massifs of France. Do not wait any longer.