What mountain biker has never been surprised by a friend's level of practice? Accepting a mountain bike ride is not that easy if you don't know your partner well for one day. Because behind these three letters hides a diversity of practices very different from each other.
Dsince the 70s and Californians Tom Ritchey, Gary Fischer and Marin Country, the one that was first called Mountain Bike has changed a lot. At the beginning, the first moutain bikes were simply cobbled together from old bikes and fitted with big tires, before setting off on vertiginous descents in California… Breakages were frequent! Until the 80s, mountain biking was only practiced by a few hotheads in search of adrenaline. Then it gradually became more democratic and diversified. Today there is almost as much practice as there is a mountain biker.
Decades of innovation at the service of mountain bikers
But ingenious designers have taken on this curious passion, and have brought Specialized's star bike, the Stumpjumper, to life. History was on its way. The first mountain bike did not finally enter French territory until 1983. The success was very rapid and the enthusiasm of the general public almost immediate. Shimano will then be at the origin of decisive innovations, such as indexed gears and the first automatic pedals. In the 90s, Cannondale went further by equipping bikes with rear suspensions. The titanium then considerably lightens the bikes. The frames are emerging, and a profusion of additional equipment is emerging, such as gloves, helmets, camelbaks, breastplates and protections ...
More and more advanced technologies
In 40 years, the mountain bike has become a jewel of technology making possible the most surprising challenges, but also allowing Mr. and Mrs. "Everyone" to enjoy Sunday outings with the family. Because there is something for everyone, and from an early age. Frame, tire width, suspension, equipment, electric assistance... Hundreds of references exist to fill the 7,6 million French riders. Mountain biking has become a mechanical sport and your equipment says a lot about your practice. Beware of those who venture into the footsteps of more experienced riders without being properly equipped.
And you which mountain biker are you really?
Daily
In France, mountain biking is mainly used on asphalt ... Many working people get on their big-wheeled bikes every morning and evening to cover the few kilometers that separate them from their work. And why not finally?
Quiet with the family
Then come family practices, in the forests, the undergrowth, by the sea and along the canals. The equipment can be simple. Coatings and unevenness are rarely demanding. We have a great time with the family. And then one day, one or the other member of the family discovers another discipline and ventures on new paths.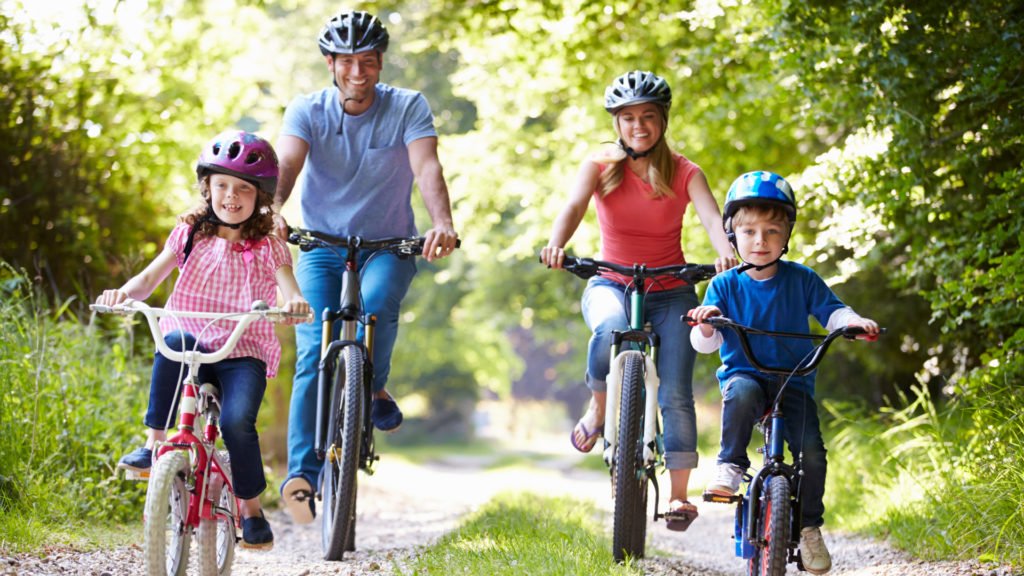 Cross Country
Cross Country is the first step in general. Hikers mainly seek physical effort and landscapes inaccessible by car. The whole family can still get together around Cross Country, each going beyond their limits in their own way. This discipline is often the opportunity to discover some techniques that will become necessary to progress.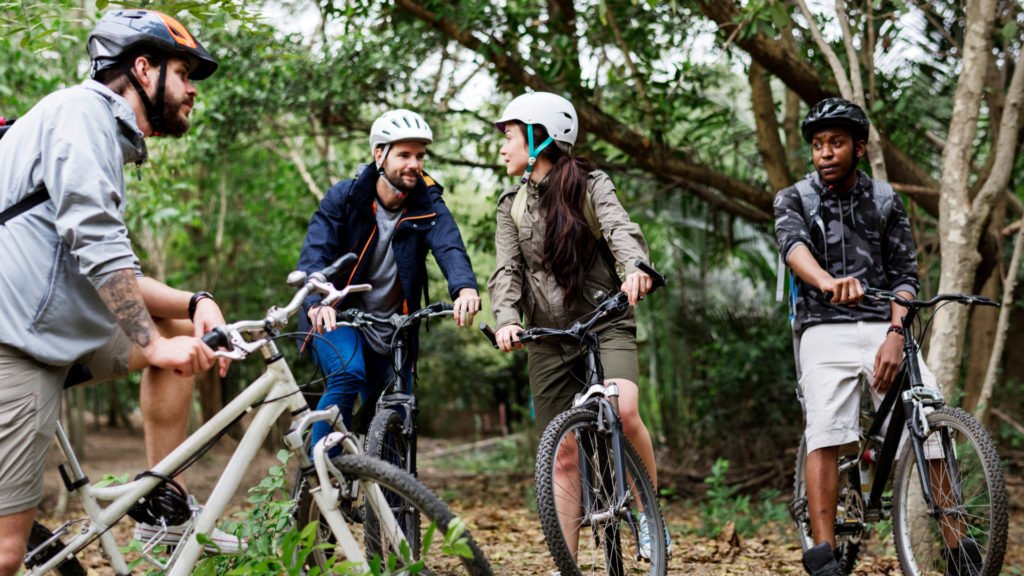 All-Mountain
With the All Mountain, it becomes essential to be properly equipped. The playground is the mountain. The trails are more and more demanding in terms of elevation and surface. From the steep paths to the riprap, the effort is there. The practitioners have excellent technical skills and leave equipped to troubleshoot or bring help.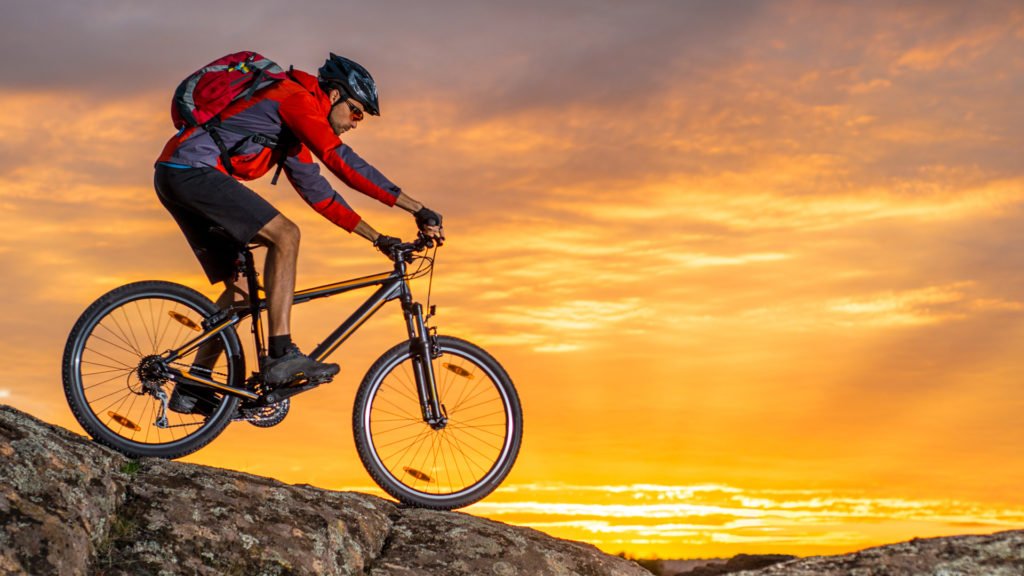 Descent
Downhill, the protections are king. Faceplates, full-face helmets, knee pads, nothing is left to chance because the speeds can be mind-blowing. This discipline is practiced on landscaped grounds or even on ski slopes. You just need to take the cable car in summer to get to the top of the slopes. Guaranteed sensations.
Freeride
Here again, protections are required. The bikes are equipped with high quality suspensions. The basic idea of ​​freeriding is to open up new paths and venture onto unexplored trails. By extension, the practice has opened up. Freeriders are looking for technical passages, steep slopes and jumps in the middle of nature. Not to be confused with Freestyle which is practiced with artificially created modules, and which has many followers among the young generation.
In 50 years, mountain biking has really made its revolution, to the delight of millions of enthusiasts. Every mountain biker finds his happiness.