As part of a series specially devoted to French sites recognized as UNESCO World Heritage, we invite you to discover one by one the exceptional French destinations, preserved as heritage of humanity. We continue this series with a site recognized in 1983, the Gulf of Porto: Calanche de Piana, Gulf of Girolata and Scandola reserve.
Dyears on Corsica regional natural park, the Gulf of Porto and its exceptional natural sites constitute an extraordinary geological ensemble with transparent waters and inaccessible caves and islets. This magnificent territory is home to remarkable and emblematic flora and fauna. The major interest of this place in terms of geology, biodiversity and the beauty of the landscapes, make Gulf of Porto one of the three sites in mainland France recognized by UNESCO for its natural heritage.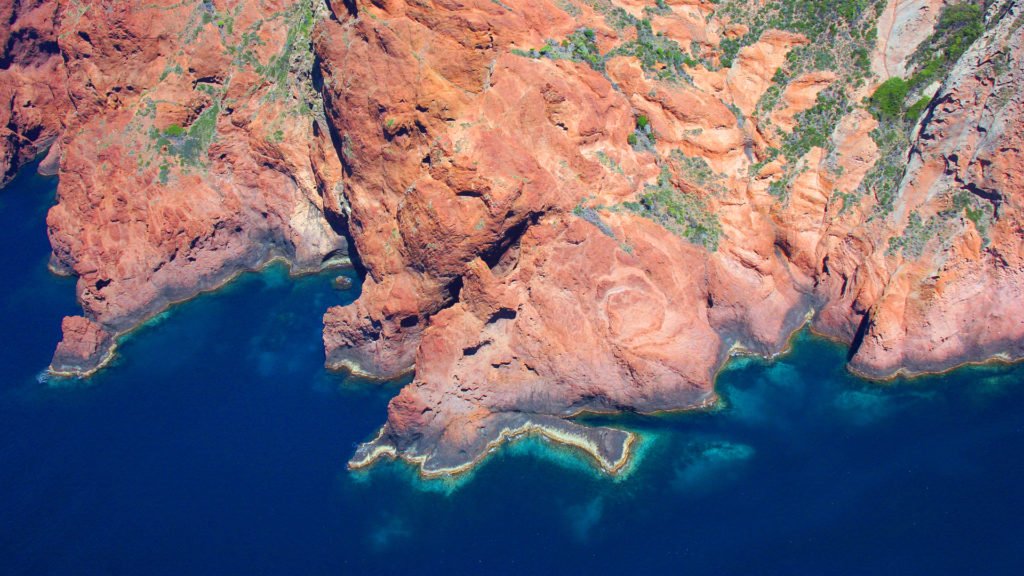 The impressive porphyry massif with tormented shapes is of exceptional natural beauty and aesthetic importance. The site contains some of the most representative natural habitats and the most important for conservation , de Mediterranean biological diversity.
Exceptional landscapes
In the Gulf of Porto, calm and natural beauty evoke a lost paradise. Volcanic rocks, crystal clear waters, jagged coastline, multiple caves and secret coves, give this coast a character both wild and serene. And to discover the hidden riches of these places, nothing like hiking through the maquis. Those who have a sea foot can also discover them by kayak between land and sea. Because the beauty of the park is fully savored in the effort. It allows you to get away from the beaten track. It is then the opportunity to feel alone in the world in the middle of a generous and spectacular nature inaccessible by road.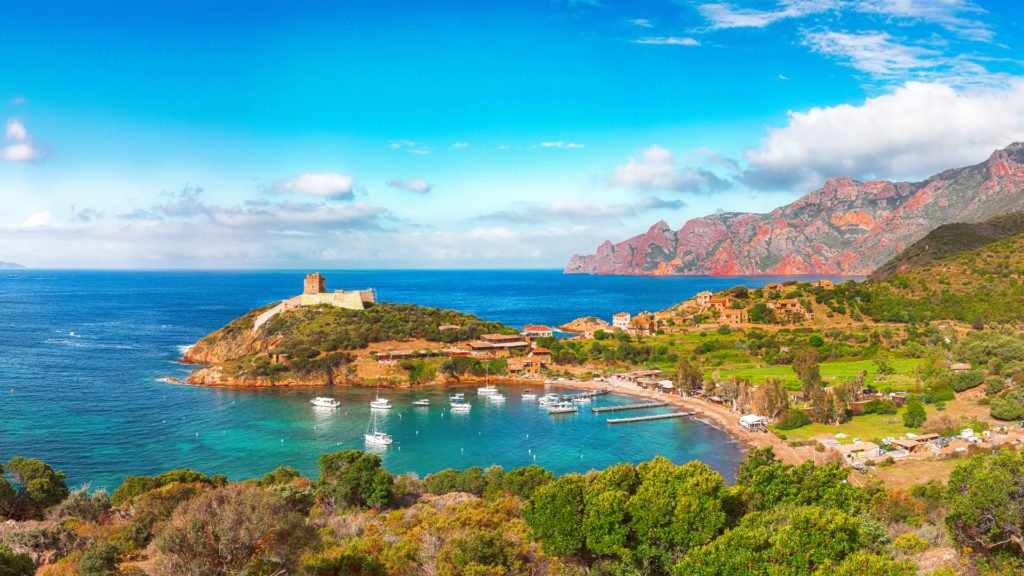 The creeks of Piana et the Girolata peninsula offer a magical setting. Visitors can then give free rein to their imaginations by admiring the intriguing shapes standing out from the rocks, objects of many tales, tales and legends.
An emblematic maquis
Over time, the Corsican maquis has forged a legend. This impenetrable reserve of plant essences has long been a means of defense. It allowed the islanders to take shelter from the dangers coming from the sea. Because it must be said that it is easy to get lost in the bush. The multitude of shrubs, trees and flowers constitute a particularly dense environment. At the heart of the 900 terrestrial hectares of Scandola reserve, holm oaks, strawberry trees and heather rub shoulders with rare species such as armeria, tree euphora, rock rose and groundsel. And underwater flora is just as abundant. The clear waters of the reserve are home to hundreds of species of algae and a posidonia herbarium magnificent.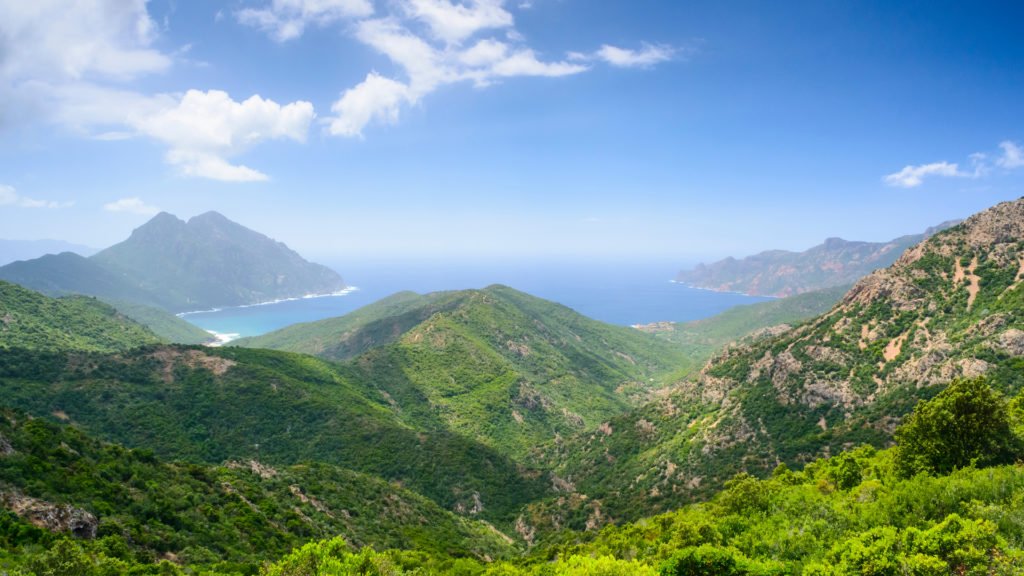 Representative fauna
In the bush or on the coast, birdwatchers can hope to meet ospreys, crested cormorants, gray shearwaters, peregrine falcons and even golden eagles. Beneath the surface, corals, gorgonians, groupers, morays, saupes and red mullet arouse wonder. A little further offshore, tuna, swordfish and marine mammals abound. At sea, it is not uncommon to come across a school of dolphins or to see the emergence of a whale or sperm whale ridge.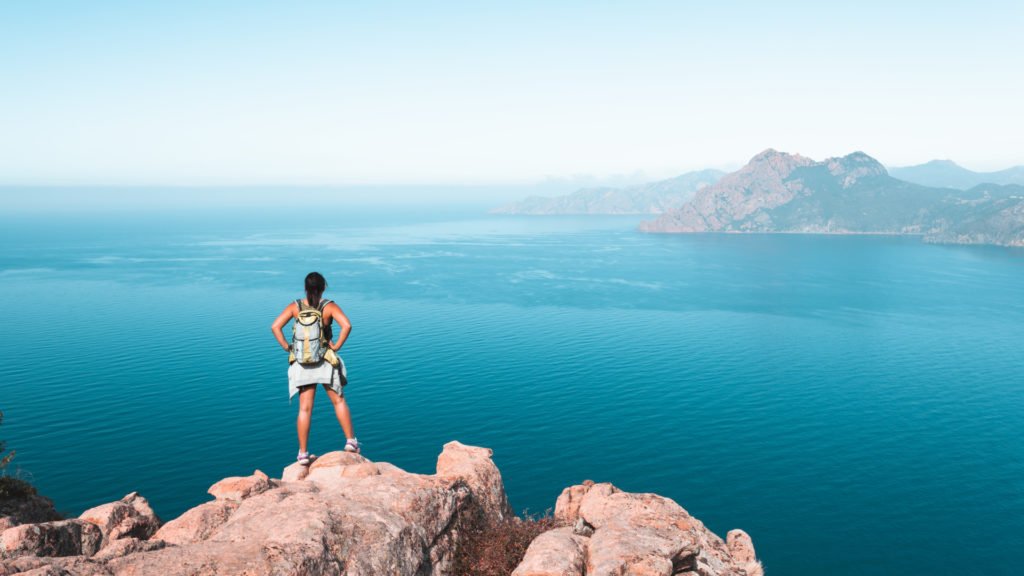 The Gulf of Porto is an exceptional mineral and vegetal theater. Lthe creeks of Piana, the Gulf of Girolata and the Scandola reserve, are sumptuous territories to discover in any season. Do not delay any longer! Plan your stay in this corner of France. It will ensure you a change of scenery and a wonder at every moment.