Located in Alsace in the Grand-Est region, Strasbourg is a major witness to European history. The buildings built throughout the rich and sometimes tormented past of this territory, have been wonderfully preserved over the centuries. Today, the historical and cultural heritage of Strasbourg is thus admired all over the world. And it is totally deserved. Because in the heart of a preserved medieval architecture, Germanic and French influences have shaped a very unique and contrasting city. Capital of europe alongside Brussels and Luxembourg, but also Christmas capital, this city never ceases to amaze its visitors. In fact, more and more of them are going there and praising the now legendary Alsatian welcome.
The Grande-Île de Strasbourg
The Grande-Île is Strasbourg postcard. True historic heart, it is surrounded by the Ill river. Downstream from the Vauban dam and as far as the fishermen's quay, this district is an extraordinary example of a medieval city. Little France, half-timbered houses, Notre Dame Cathedral and the Grand-Rue plunge visitors into the Middle Ages. The mansions and Place de Gutenberg recall the triumphant hours of the Renaissance. The rue des Hallebardes, the rue des Juifs, the streets of the Grandes-Arcades and the Vieux-Marché-aux-Poissons, the place Kléber and the Corbeau bridge are all marvels to discover while strolling. The development of the banks now makes it possible to around the Grande-Île on foot along the Ill and the Faux-Rempart ditch. A walk not to be missed under any circumstances.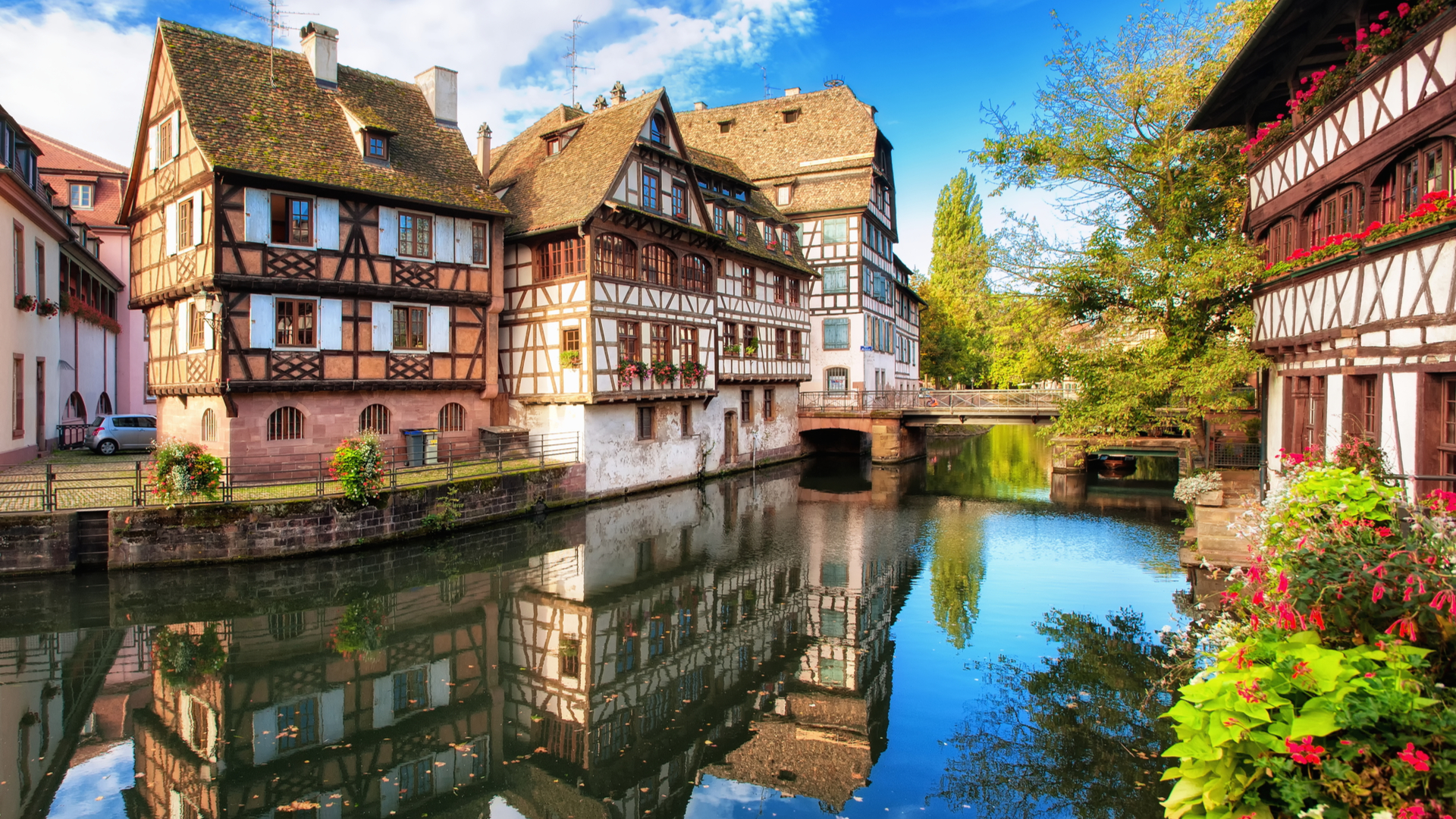 Neustadt
The Neustadt, literally "new city", is also called the German quarter or imperial quarter. It was indeed built between the end of the XNUMXth century and the First World War. Alsace was then German, and the new city was to become one of the showcases of the German Empire. It is also considered today as the best testimony of the architecture and imperial Germanic town planning. Republic Square is emblematic of this desire. Five prestigious buildings were built there. The imperial palace, now the Palais du Rhin, the palace of the diet of Alsace-Lorraine, which has become the national theater of Strasbourg, but also the national and university library of Strasbourg. The two buildings of the Ministry of Alsace-Lorraine now house the regional public finance department. They are one of the only examples of a "monumental Berlin" type complex.
Strasbourg today
Nowadays, Strasbourg is a bustling city of life. Impossible to get bored during your stay in Alsace. The visit of the city center, the Christmas market, the famous wine route and bike rides are a must. Do not miss a visit to the Museum of Modern and Contemporary Art, at the European Parliament or at the botanical garden. It is, after that of Montpellier, the oldest botanical garden in France. A real plant treasure to discover with the family.