Wine tourism is said to be a real trend in France. According to the IFOP survey Wine & Society: "The French and wine" published in 2019, 96% of French people consider that wine is "part of the cultural identity of France". Wine would also be "a component of the French art of living to which they are very attached" *.
Et tourism figures confirm this. One in five French people would choose their holiday destination because it is wine-growing. 40% of French people even claim to have visited a cellar to taste or buy wine, during their holidays or on weekends. Nearly a quarter of French people have one day chosen their destination in order to discover a vineyard and buy wine there. Lwine tourism has finally gradually become a criterion of choice for its holiday destination.
Quality and art of living
To begin with, there is no need to recall the very special place that wine holds in French life. Half-way between gastronomy and culture, it is part of the identity of the country. But discerning consumers now invite wine to their table occasionally and responsibly. They are more and more knowledgeable, vigilant, precise as to the terroirs and the wine-making methods.
A renewed offer
And this consumer demand has made the wine industry dynamic and innovative. Having become an international standard, the French wine industry is a breeding ground for talented and experienced winegrowers. Today, the 850 hectares of vineyards are spread over 000 wine-growing areas, 10 vineyards and 17 Appellations d'Origine Contrôlée. The winegrowers are developing a French know-how that combines tradition and innovation.
Wine tourism, a strong trend
While overall wine consumption is decreasing in favor of reasoned consumption, the 5 cellars, farms, estates and castles open to the public, have been able to attract an ever more curious and enlightened clientele. By opening their doors, the operators give visitors a unique opportunity to discover their wines in a different way.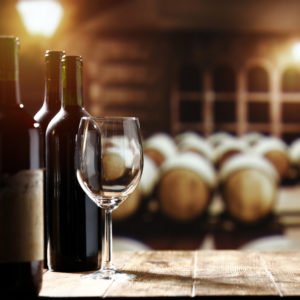 Tasting, visit of cellars or vineyards, accommodation, wine initiation, "At the table at the winegrower's" meal, all formulas are possible to satisfy visitors in search of emotions. Impossible to be disappointed with the welcome of these passionate hosts. Smile, terroirs, landscapes, heritage and awakening of the senses are waiting for you.
The three areas most popular with wine tourists are Bordeaux, Alsace and Champagne. But Occitanie, the Rhone Valley, the Loire Valley, Provence and Corsica also have many treasures to reveal.
Wine lover? Lovers of gastronomy, wine and terroirs? In search of well-being and the sweetness of life?
Wine routes, wine trails and hiking trails, organized tours or stays in the vineyards, wine courses, tours, wine ecomuseums, festivals and fairs await you in all seasons.
You will be delighted with such a diverse and extensive offer across the country. Wine and culture, wine and well-being, wine and gastronomy, wines and sporting or unusual walks, there is something for everyone.
* Alcohol abuse is dangerous for your health, consume in moderation.