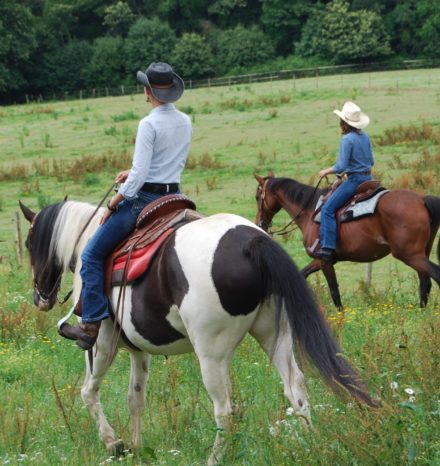 Le Ranch de Calamity Jane
In the south of Brittany, near the Gulf of Morbihan
Immersion in a typically Western setting
Boarding for horses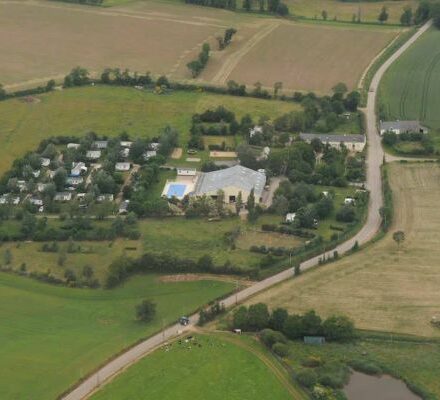 In the heart of Southern Brittany
Morbihan, between Guérande and Vannes
20 minutes from the beaches
In Brittany, the Gulf of Morbihan is absolutely essential. Its jagged coastline and its islands and islets scattered over the clear ocean waters are the scene of exceptional vacations.
The Gulf of Morbihan is nicknamed the pearl of southern Brittany. This small inland sea is indeed of rare beauty. Its dozens of sheltered islands benefit from a unique micro-climate. Here green and blue are endlessly declined in sumptuous shades, to the delight of visitors.
Natural heritage
The Gulf of Morbihan Regional Natural Park offers very varied and changing landscapes due to the influence of currents and tides. Dozens of islands await vacationers. Ile aux Moines and Ile d'Arz are the biggest. But don't miss Boëdic, Logoden, Irus, La Jument, Radenec or even Gavrinis. Then explore the moors of Lanvaux and the unforgettable Rhuys peninsula, before leaving for the salt marshes.
Cultural heritage
Here, all Breton traditions and culture are shared intensely. The legend says that the Gulf of Morbihan was created by the tears of fairies chased from the forest of Brocéliande. Give yourself a break at the fish market in Vannes. Then visit the oyster farms. Finally, taste the wonderful products of this region. Seafood, pancakes and pancakes, as well as ciders and beers have made the reputation of Breton gastronomy.
Historical patrimony
During your stay in the Gulf of Morbihan, admire the medieval heritage of Vannes. The ramparts, half-timbered houses, the Saint-Patern district or even Saint-Pierre cathedral are simply exceptional.
Outdoor sports in the Gulf of Morbihan
The Gulf of Morbihan is a sailing destination extraordinary. Go coasting with the family to discover the islands. Then learn to paddle or canoe. With its low drop, the coast is also ideal for walks and hikes on foot, by bike or on horseback.