Nordic walking enthusiasts, you may dream of destinations dedicated to your passion, offering both routes, quality services and specific tools. The Nordik Walk Stations are there for you.
THEinitiative is still fairly confidential. But Nordik Walk stations are being developed throughout France, in the footsteps of the Stations de Trail® and Espaces R-Bikes® concepts. These have been rolled out little by little since 2011. In Brittany, Vendée, in the North, in the Paris region, in the Pyrenees, in the Alps and in Provence... Twelve teams of passionate Outdoor sportsmen are doing everything possible to satisfy walkers seasoned Nordics. Beginners wishing to benefit from quality infrastructures, services and supervision are also satisfied by these infrastructures.
"Each Nordik Walk Station is attached to a territory wishing to make you discover its most beautiful landscapes and its best routes and to welcome you for a day, a weekend, or a week. "
The reception base
Changing rooms, showers, presentation of routes, computer terminals ... But also advisers, await you at the reception of all Nordik Walk® Stations. You will even find in some of them, relaxation areas, fitness or points of sale.
Markings for Nordik Walk Stations
By practicing your favorite sport in a Nordik Walk® Station, you benefit from of marked Nordic walking routes. They are classified according to a color code in the manner of ski resorts. Green, blue, red or black? Choose the route that suits you according to your level, the number of kilometers you want to achieve or the difference in altitude. In the national parks, the specific markings evolve in order to respect the graphic charter imposed inside the parks. In fact, classic hiking markings are added to these markers. All regulars know him perfectly!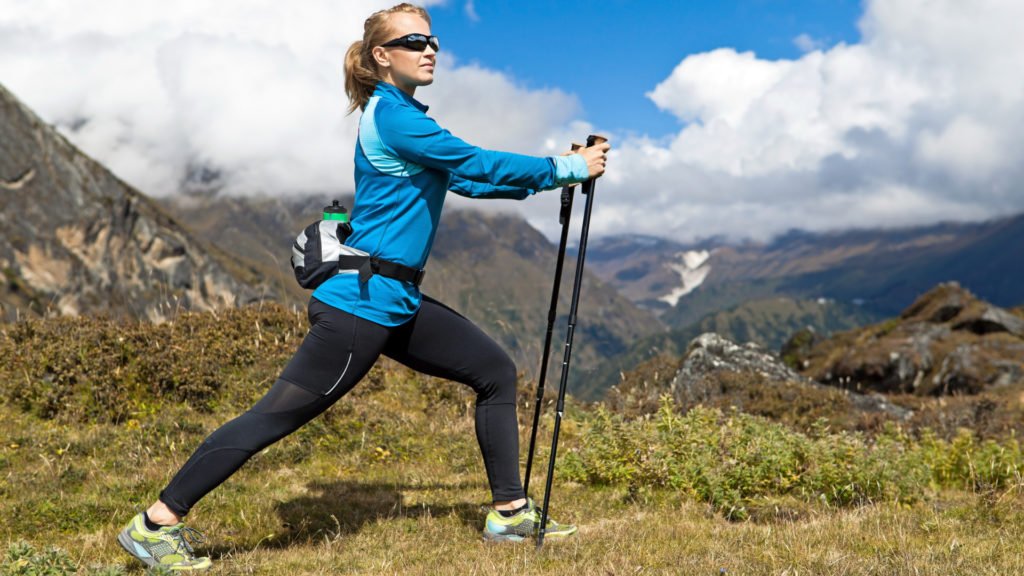 The
To exercise your endurance, your regularity or your power, the stations also provide technical training courses. Exercises prepared by professional sports coaches are also offered free of charge to visitors.
The events
Internships, races and Nordic Walking stays are organized throughout the year by the coaches. Their only goal is then to satisfy all walkers, beginners or experienced.
A 100% Nordic Walking application unique in the world
Nordik Walk® Stations innovate with a world first. They have indeed developed the first mobile application entirely devoted to Nordic walking. Georeferenced routes, times, sends GPS coordinates in case of problems on the course, dialogue with the community… All this is available directly from this application. Download on AppStore and Android.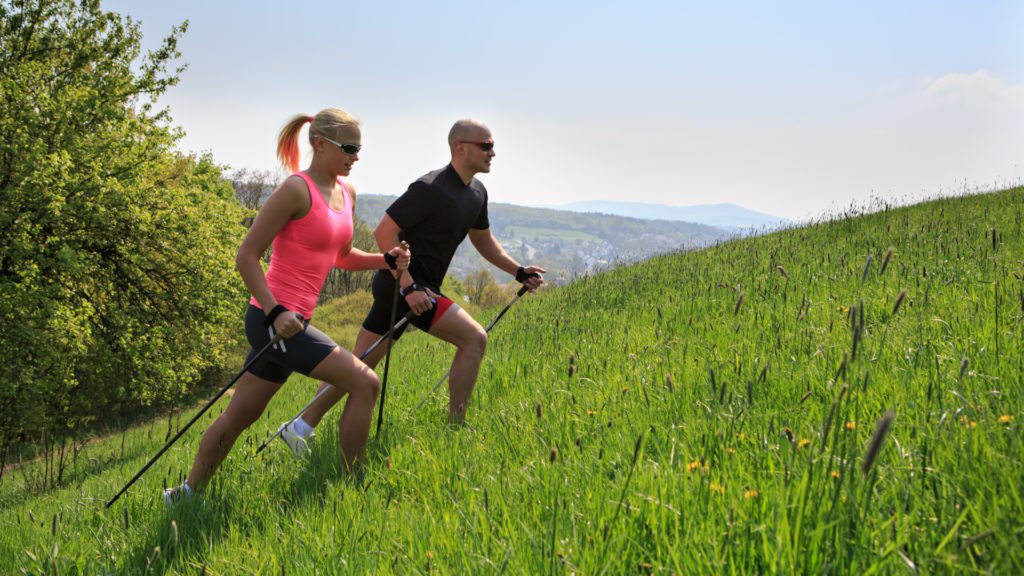 If you want to embark on this beautiful discovery, go to the network site. You will find an interactive map and all the information you need to know before you go. The site even offers advice on choosing equipment. Advice from Arja Jalkanen-Meyer will allow you to optimize your session of an hour and a half to two hours, from warming up to Nordic walking, not to mention the stretching phase.