Nordic walking in the fall is certainly one of the best ways to prepare for winter. This sport moreover attracts more and more practitioners. Clubs and associations are full. What if you finally join these sports-loving nature lovers?
IIt's impossible to regret summer outings when you're a fan of Nordic walking in the fall. In autumn, the trails have regained their calm, the weather is ideal for producing a good effort, the colors of nature are exceptional, and after an active summer, the bodies are fully prepared to recharge their batteries before winter.
An ideal season for walking
If after an intense summer and a hectic return to school you feel the need to refocus on your needs and your emotions, Nordic walking is the sport for you. Under the autumn sun you will do full of vitamin D, you will admire sumptuous landscapes and you will share moments of conviviality with those you love. Nordic walking this fall will give you all the energy and high spirits you need to face winter.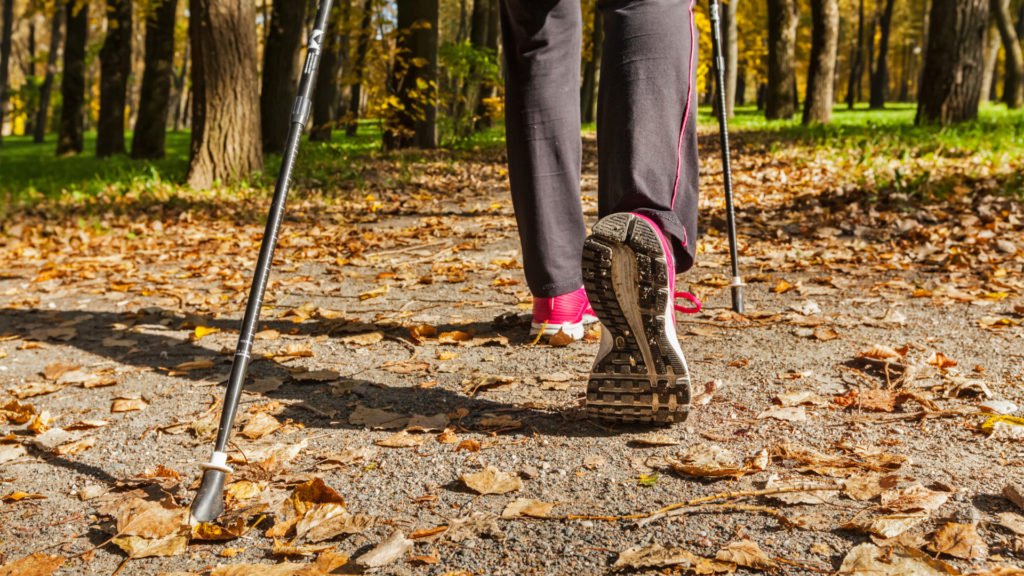 A tonic and invigorating sport
Immersion in nature just a stone's throw from your home is possible thanks to Nordic walking. This inexpensive and friendly outdoor sport is a real source of rejuvenation for the body. The regular effort required for this practice is ideal for healthy muscles and joints. On the trails, oxygenation is maximum and the freshness of autumn means you don't risk getting hot. Everyone can regulate their effort according to their physical condition and their desires of the moment. Physical challenge or fitness walk? You choose.
Where to go Nordic walking in the fall?
The answer is simple! Nordic walking is absolutely practiced everywhere in France. By the sea, in the high mountains, in the plains or in the valleys, Nordic walkers can fully indulge their passion. In Haute-Savoie, they marvel at Lake Annecy. On the Opal Coast, they have the English Channel as a backdrop. Parisians savor the long walks in the heart of the Fontainebleau forest. In the Vosges, it is the Grand Ballon which is popular with walkers. In the Massif-Central, athletes set off to explore the Puys mountain range or the Navacelles cirque. In the countryside, in the mountains or by the sea, it is still possible to practice Nordic walking. Do not wait any longer.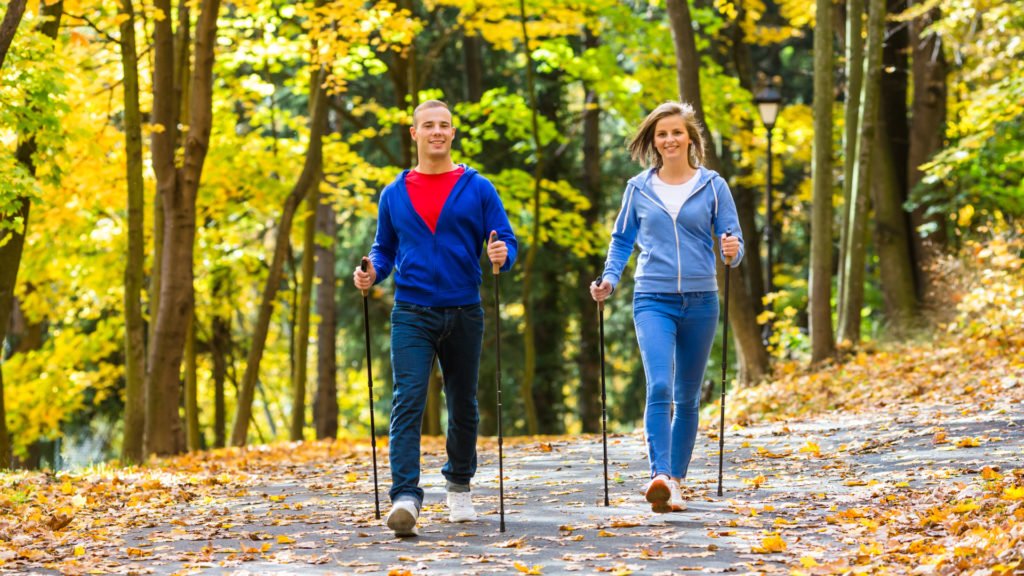 A multitude of associations
And if you don't feel like going on a solo adventure, there is hundreds of clubs and associations distributed throughout the territory. Do not hesitate to get in touch with the MJC or the house of associations in your municipality, which will put you in contact with a club near you.