The 2020 season is on! The national opening of fishing in 1st category waters took place on Saturday March 14 in the morning. A date eagerly awaited by all river fishing enthusiasts. And especially for lovers of trout fishing.
TRaditionally, the opening of trout fishing heralds the start of a great fishing season. From March 14 to September 20, brown and rainbow trout are going to be highly sought after and coveted. Lovers of nature and freshwater fishing finally meet on the banks. Claude Roustan, president of the French National Fishing Federation evokes this important date with passion.
"The opening of the trout after 6 months of waiting… It is always a strong moment of reunion with nature and rivers. A moment full of emotions and a source of hope for the 1,5 million freshwater fishermen. "
And good news! This outdoor activity is also compatible with confinement. A good way to ventilate without risking contracting the coronavirus. It is therefore sufficient to respect the barrier distance with other fishermen and walkers. The deputy director of the fishing federation, David Dufresne is, moreover, convinced of this.
"Go fishing! Nature recreation is now a good way to change minds while certainly minimizing the risks. I am not from the medical profession, but to get some fresh air at the water's edge, without being on top of each other as we would be in the cinema… A return to nature is rather pleasant these days! […] I would like some to say to themselves that why not, they could try again. We all have a father's or grandfather's fishing rod in the attic… "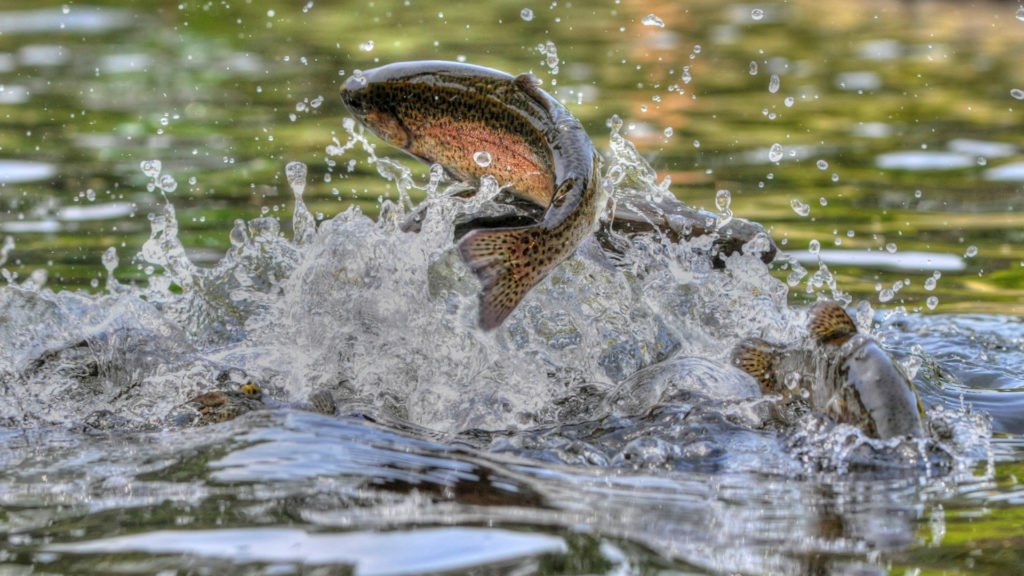 What techniques to learn about trout fishing?
In spring, landing fishing is appropriate. Indeed, the waters are relatively cold and insects are rare. The trout are in a lethargic state, laid at the bottom in calm areas. Equipped with a long rod, a reel and a weighted line, you will be in the best conditions to make good catches from the opening.
Toc fishing is particularly effective in small mountain rivers. Rivers of medium size, but very deep, are also good places for toc fishing. Fishermen equip themselves with a 5-meter remote-adjustable rod. They leave the thread between the fingers in order to feel the "knock" of the key.
Minnow fishing, lure fishing et fly fishing are also well suited for trout. However, they require greater technicality and a good knowledge of the environment. We recommend you Benjamin Clerget's blog to know everything about trout fishing techniques when opening.

What about bait for trout fishing?
For trout fishing, natural baits are the best. Earthworms, Diptera, and Moths will easily be found under stones and pieces of wood in moist environments. For those who fear not to find it, it is of course possible to find some in the trade.
But beware, it is not enough to equip yourself to have the right to fish. If you are tempted by trout fishing, don't forget to take a fishing license. All you have to do is get in touch with the federation of your department or on the site CartedePêche.fr.