France on a plateau… Nothing less! Cyclists in love with the cheese heritage of our regions will be delighted. The Bike and Cheese guide, La France sur un plateau is finally out.
Anear the wine tourism guide, the vegan guide, or the whiskey guide, Le Petit Futé is publishing this year for the first time a Bike and Cheese guide. This guide will satisfy all those who, after the effort, find comfort in the little cheese wonders that our regions have in store for us. Bike & Cheese it is more than 1 cheese sites spread over 87 routes in the heart of 45 labeled departments. 72 meters of cumulative elevation gain and 000 km of roads to explore!
This concept combining sporting leisure activities and gourmet pleasures was born from the partnership between the Assembly of French Departments, National Interprofessional Center for the Dairy Economy, Tourism DNA et Cycling & Territories.
"What could be better than cycling and cheese to represent all the diversity of French heritage and know-how in the departments?" "
A tailor-made guide for the French!
Cycling and cheese are both part of French heritage. With its 17 kilometers of cycle routes and greenways, France offers an ideal playground for cycle tourists. And what about the passion of the French for cheeses of all kinds? "How do you want to govern a country that has as many cheeses as there are days in the year? ", would have said General de Gaulle or Winston Churchill according to the sources… The estimate of this probably fictitious quote would be much lower than the reality. According to the National Interprofessional Center for Dairy Economics, France officially produces 1 different cheeses. But the peculiarities of each producer lead some to think that the number is almost twice as high.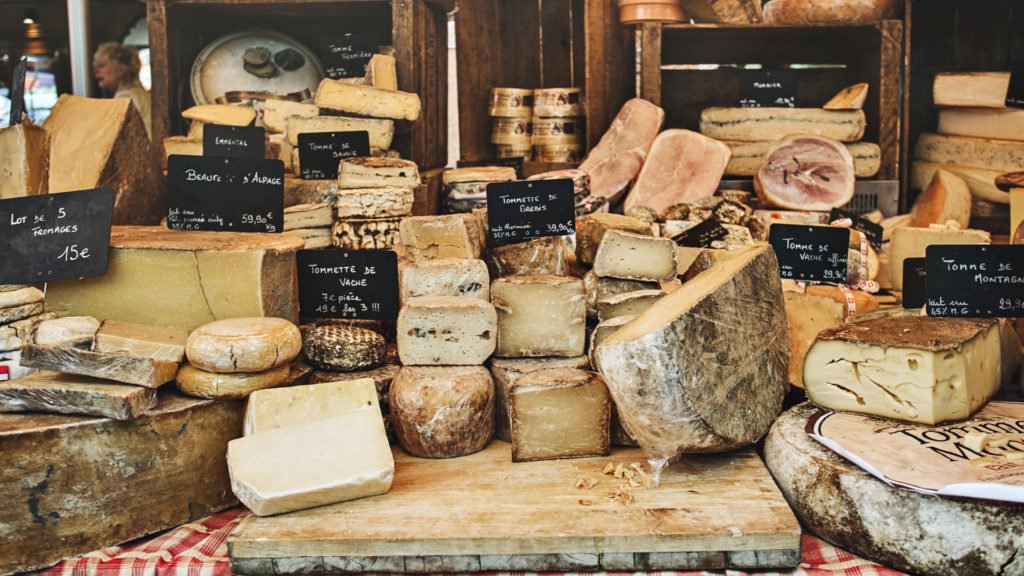 Rolling and gourmet getaways
On gravel, mountain bike or electrically assisted bicycle, cycle tourists will now be guided on their journeys discovering cheeses with raw or pasteurized milk, farm-produced, refined or spreadable. Bleu d'Auvergne, Cantal, Reblochon, Époisses, Mont d'Or, Brocciu, Munster… But also Brie, Camembert, Pélardon, Roquefort and Cabécou. They are waiting for you at the bend of the cycle routes and greenways. Let yourself be lulled by the sound of the pedal board… Then taste these treasures of our heritage. And let yourself be enchanted by the story of passionate producers combining tradition and know-how….
"Nothing like a discovery of the cheesy flavors of the Departments to punctuate a bike ride, after the effort the comfort! "