Among the outdoor sports experiences to be enjoyed in France, the descent of the Ardèche gorges by canoe is a must.
Between Provence and Occitanie, south of Montélimar, the Ardèche river has gradually shaped magnificent gorges in the heart of a limestone plateau. This sumptuous mineral theater is home to abundant flora and fauna. Classified as a National Nature Reserve, the gorges of the Ardèche are a real natural treasure. The panoramas are breathtakingly beautiful. They also offer many sporting opportunities. But among all the outdoor sports, canoeing down the Ardèche gorges is ideal for discovering them from the inside.
Canoeing down the Ardèche gorges for all levels
No doubt… The descent of the gorges of the Ardèche by canoe is the highlight of the holidays in Ardèche. For beginners, the 8-kilometer mini-descent is a great way to learn about canoeing. For children under 7, the Beaver Discovery Walk is ideal. Over half a day, the 13-kilometer descent offers more sensations with its 4 slides and rapids. The passage under the 60 meters of the majestic Pont-d'Arc is one of the highlights of this canoe trip. And to discover all of the gorges, the 32-kilometer descent requires a whole day, or 6 to 7 hours of paddling! To be reserved for the more athletic, therefore, or to travel over 2 days with a night at the Gournier bivouac.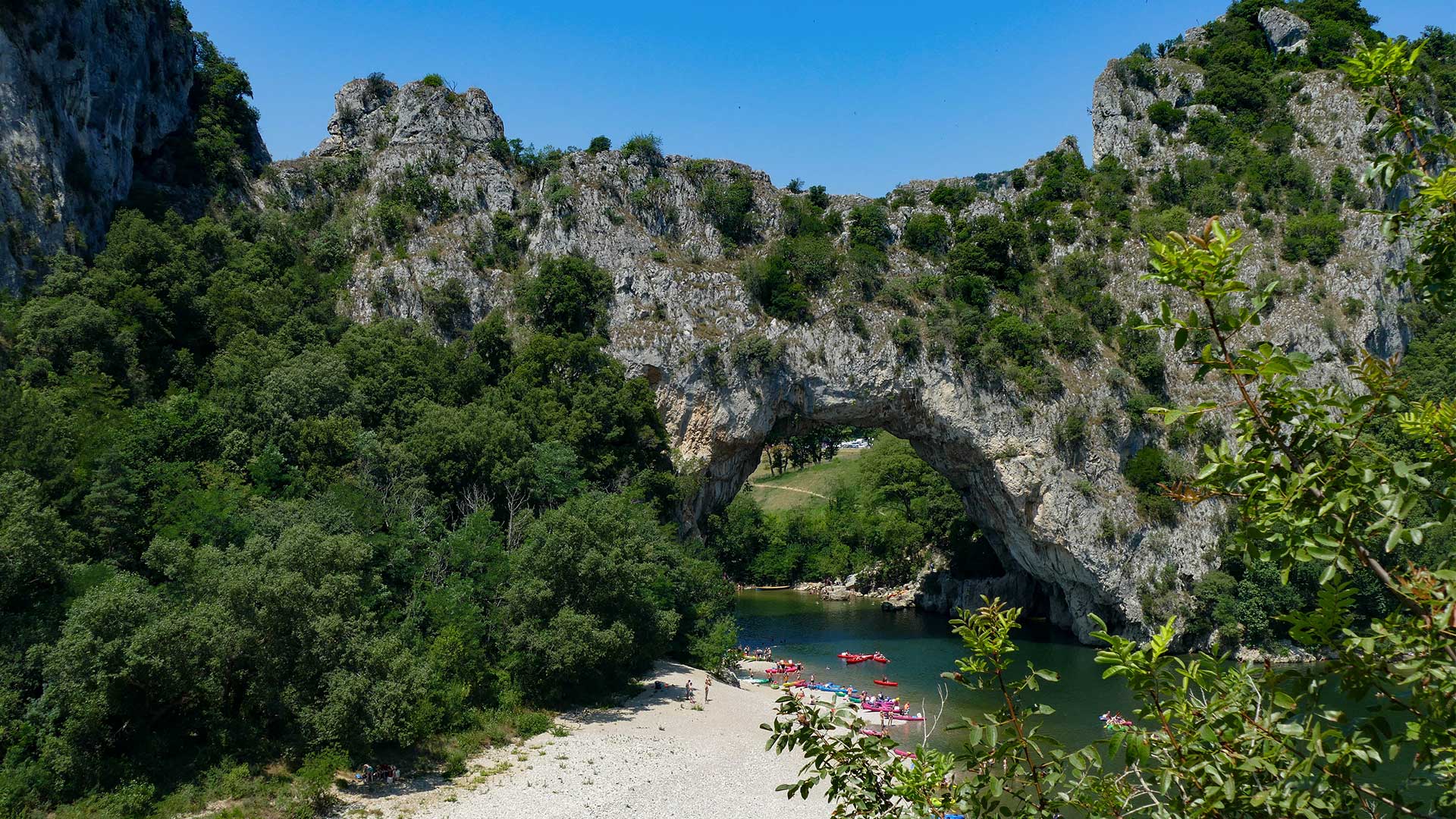 Canoeing… And much more!
After canoeing down the Ardèche gorges, many other discoveries await summer visitors. On foot, mountain bike, microlight or paraglider, everything is possible in the gorges of the Ardèche. And for the pleasure of the eyes without effort, do not miss the road of the gorges of the Ardèche. Between Vallon-Pont-d'Arc and Saint-Martin-d'Ardèche, the panoramic road winds along the gorges for nearly 30 kilometers. The 11 landscaped belvederes offer breathtaking and breathtaking landscapes.
On foot, the 24 kilometers of Ardèche gorges trail offer another point of view on the sheer cliffs and meanders. But the route presents difficulties such as steep passages or river crossings. For beginners, it is therefore advisable to call on a qualified guide to navigate this trail in complete safety. Two days and one night are necessary to complete the entire hike.