"To each his own challenge! »Declares Julien rabier at the end of the video of his incredible feat posted on YouTube… For some, the challenge is to run a few kilometers, for others like Julien, it takes a little more. He therefore launched a crazy bet. Connect Roscoff to La Rochelle by bike, and in one go, two days and two nights spent pedaling ...
Julien Rabier is a blogger, content creator and accomplished athlete. Trail, ultra-trail, races over any distance, obstacle courses, raid, cycling ... He is a jack-of-all-trades always ready to take on new challenges. And with his "La Rochelle-Roscoff" in less than 48 hours, he really pushed his physical and mental limits. The 695 kilometers traced along the Vélodyssée were quite simply double the maximum distance already covered. A "stupid idea" he had in mind for 2 years, he announces on YouTube.
"To connect La Rochelle to Roscoff, the principle was to follow mainly the Vélodyssée and therefore to take the famous Canal from Nantes to Brest. About 695 kilometers traveled on my bike in less than 48 hours, all without sleeping but above all while sharing many moments! "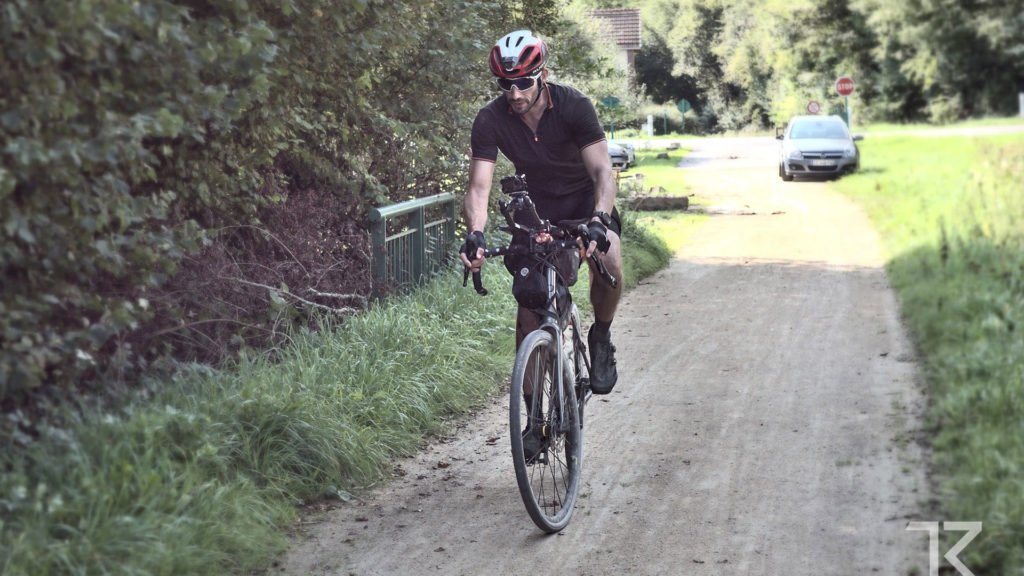 A feat achieved as a team
Because to achieve his feat, Julien was supported by Laurence, Didier, Dorian, Manu, Alain, Jérôme, Jimmy, Olivier and others, who supplied him with supplies or accompanied him for a few kilometers and more. A precious support for the cyclist, who was able to exceed his limits by following in the footsteps of other sportsmen who came to join him for a few hours.
"Thanks to live tracking with GPS tracking, anyone could join me on the course to come ride with me. It was really great ! "
Great, because beyond the physical challenge, the race was played out in the mind. And the presence of friends on the course has often been beneficial. A real human adventure that will remain engraved in our memories. Throughout his Dantesque journey, Julien experienced ups and downs, moments of euphoria and moments of discouragement. On the road, the refueling times were precious. From the cabécou-ham sandwich of the early hours to pasta in the middle of the night, from the hamburger with friends to the bars eaten by the side of the road, Julien sometimes forgot to regain his energy.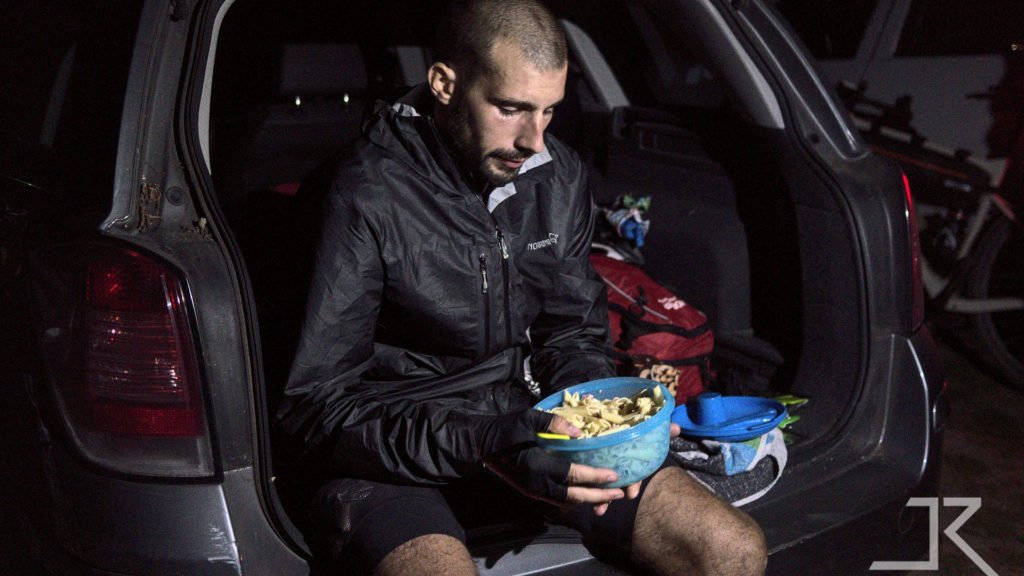 A demanding end of the journey
After having driven dozens of kilometers on the roads, paths or towpaths, after crossing rabbits, nutria, cars passing a little too close, after having skirted the Atlantic, the Loire estuary, the canal from Nantes to Brest, after having climbed a steep and sandy slope, passing caravans and seeing the sun rise twice, without ever falling asleep, Julien is exhausted. At the end of the course, his knees made him suffer terribly, morale was at its lowest. However, there are only 30 kilometers left… The longest. In lack of sleep and calories, it will take him 2h30 to cover the last 30 kilometers. And then it is finally the long awaited reward, the arrival in Roscoff after 47 hours 14 minutes and 14 seconds!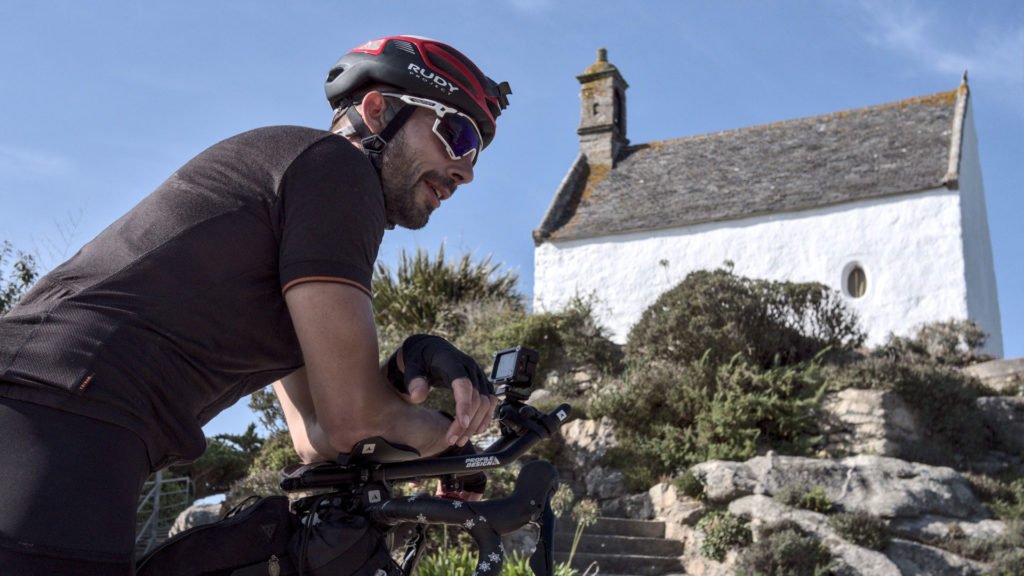 " It is done ! I completed my # LR2R after a big 47 hours of walking and 2 sleepless nights. Yes yes, 0 minutes of sleep… I tried well but suddenly it was only short moments with my eyes closed. Now it's beer, pizza and sleep, so in short, tonight I would especially like to thank all the people who took part in this project! "
Don't miss Julien's story on video:
Credit Images: Julien Rabier, with his kind permission.