At the end of the summer, the Île de Ré gradually regains its tranquility and serenity. Summer vacationers return to school and work. The days are still long and beautiful. Now is the perfect time to finally make your sailing dreams come true on Île de Ré.
In the Bay of Biscay, off the Aunisian coast, the Île de Ré is a jewel of the Charente coast. Here, the ocean punctuates the days of residents and vacationers. When the summer comes to an end, the roads and paths gradually emptied of the frenzy of August. The Indian summer is then a wonderful time to discover each of the hidden treasures of this island with a thousand facets. On foot or by bike, the typical villages, the sandy beaches and the salt marshes are revealed in a different light after the summer months. The weather is good, the days are long and beautiful. It is time for holidaymakers in September to finally discover the pleasures of sailing on the Île de Ré…
Pleasures of sailing on the Île de Ré
The Île de Ré is known for its unique natural and cultural heritage, as well as for long bike rides… But it is also a wonderful setting for sailing and water sports. On the Island, windsurfing, catamaran, paddleboarding and surfing are practiced all year round. For beginners, the place is ideal for an initiation or a discovery course. For enthusiasts, the professionals on site provide excellent advice to develop their skills and their knowledge of the ocean.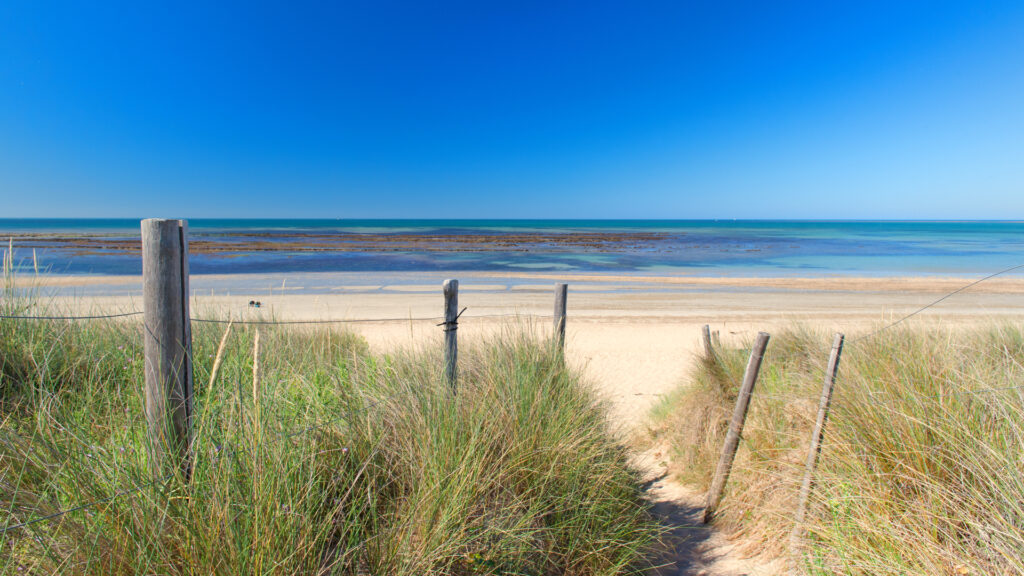 Île de Ré, stronghold of Antoine Albeau
Did you know that the multiple windsurfing world champion, Antoine Albeau made his debut on a windsurfing board in Île de Ré. Born in La Rochelle, he has lived on the island from an early age. After having started in his father's sailing school on the Couarde beach, Antoine gradually became the champion we know. With its 25 world titles, Antoine Albeau is quite simply the most successful sportsman in France! Surrounded by his family and between two competitions, he transmits his passion within the family sailing school, Les Dauphins school.
See this post on Instagram
Stay near the sailing school
Less than 20 minutes from Camping the Perouses of the Lighthouse, Antoine Albeau's sailing school welcomes holidaymakers for rentals, lessons and courses. We cannot imagine a better setting for learning catamaran, windsurfing, paddle boarding or wingfoil! The school is open until mid-September, and even more if conditions are favorable. Do not delay for book your sailing trip to Île de Ré.