Campings Welcome open year round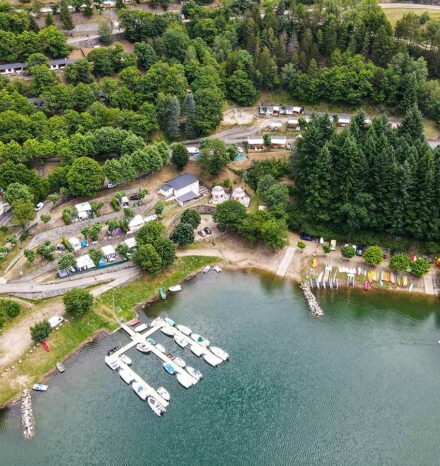 In the Cévennes, at the foot of Mont Lozère
Direct access to Lac de Villefort and its nautical base
Located on an entrance to the Chemin de Régordane (GR 700)
On the coast, in the mountains or in the countryside, several campings Welcome open year round welcome you in any season.
Why wait until spring or summer to experience a wonderful vacation in camping ? Off-season, the camping offers a much different experience. Far from the frenzy of the high season, discover the campings Welcome open all year round.
Savor the freshness of the ocean
What if you let yourself be charmed by the charm of the Atlantic Ocean in low season? In Brittany, the Camping Sheltered from the ocean offers the discovery of this unique territory. In Saint-Brévin-les-Pins, le Camping Mindin offers direct access to the beach. Extraordinary walks or bike rides await you from these campings. In complete privacy, far from the summer crowds, heritage and biodiversity are there for you.
Discover the countryside off-season
In autumn or winter, holidays in the countryside are the occasion for a well-deserved disconnection. On the program of your stay in one of the campings Welcome open all year round ? Fishing, walks, eco-tourism and discovery of heritage ... The Épinettes farm, the Via Rhôna awaits cycle tourists. At Camping from Villefort lake, the Cévennes offer themselves with majesty. At Domaine de Miraval, place for wine tourism and horseback riding. In Gard, Bouches-du-Rhône, Cantal, Loire Valley or Tarn? There are so many destinations to discover out of season.
Experiment with winter sports from one of the campings Welcome open all year round
Enjoy the joys of skiing, snowboarding or snowshoeing, from one of the campings Welcome. In the Hautes-Alpes, campings The Auches et The Isle of Prelles are the ideal starting point for a holiday in the heart of the Alps. In the Pyrenees, the Camping The Lustou is meanwhile an ideal address for lovers of nature and high peaks.