Campings Bay of the Somme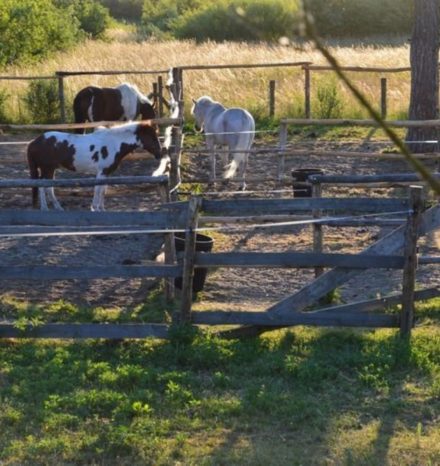 Direct access to the Baie de Somme
10 minutes from Marquenterre Park
Horse riders welcome
In the Hauts-de-France, the Baie de Somme is a natural and unspoiled jewel of breathtaking beauty.
In Picardy, between heaven and earth, the Baie de Somme is an exceptional natural treasure. The cliffs, dunes and vast expanses indeed trace sumptuous landscapes, in idyllic pastel colors. The bay is also classified among the most beautiful bays in the world.
Natural heritage
From Saint-Quentin-en-Tourmont to the Pointe de Hourdel, the Bay of the Somme is formed by the estuaries of the Somme and the Maye. The two rivers thus flow into the English Channel. The site is made up of two backgrounds. Slikkes are mud flats covered by the tide twice a day. The mollières are only covered during high tides. This marriage of fresh and salt water offers an ideal ecosystem for the development of numerous fish. The bay is known for its extraordinary ecological wealth, and in particular ornithological. Sedentary and migratory birds are visible in particular from the marshes, dunes and reed beds of the reserve of the Parc du Marquenterre. But the Baie de Somme is also famous for its seal colonies, which holidaymakers like to observe in their natural environment.
Cultural heritage
During your holidays in the Bay of Somme, discover the history of the seaside towns of Picardy. And to better soak up the place, choose the railroad. A magnificent journey through time aboard the Belle Epoque steam train waiting for you. Le Crotois, Noyelles-sur-Mer, Saint-Vaméry-sur-Somme and Cayeux-sur-Mer follow one another along a 27-kilometer route. Then let yourself be charmed by the sweetness of life to the rhythm of the tides, before tasting the delicious local specialties.
Historical patrimony
During your stay in the Baie de Somme, do not miss a visit to the house of Honorine and Jules Verne, or the Saint-Maxent mill. Built in the XNUMXth century on a feudal motte, it is in fact the last Picardy mill on a pivot. The fortified castle of Rambures, the abbey and gardens of Valloires… But also the flamboyant Gothic architecture of Abbeville… All these places are really worth a visit!
Outdoor sports in the Baie de Somme
The Baie de Somme offers a sumptuous setting for the practice of outdoor sports. Let yourself be tempted by an unforgettable experience in yachting, kitesurfing, sailing or canoeing. Then leave for a magnificent horseback ride along the coastline. The cycle path allows you to go around the bay by bike, from Crotoy to Saint-Valéry. But the Bay of the Somme, it is also the possibility of learning golf in a dream setting. A true sport and nature destination.