In the heart of the bocages of Normandy
15 kilometers from Saint-Lo
Glamping and unusual accommodation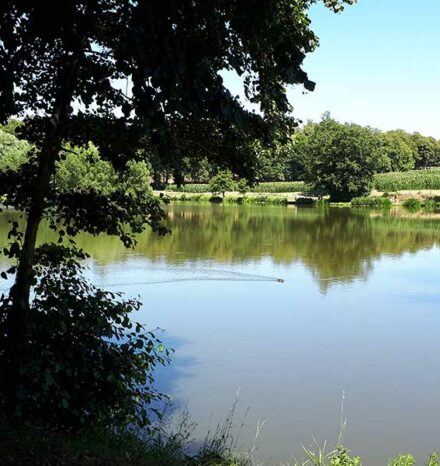 In Normandy, the Manche department is famous for its emblematic Mont-Saint-Michel. But this territory conceals many other treasures.
Between exceptional heritage and breathtaking landscapes, the department of the English Channel is a wonderful holiday destination. Here, nature, culture and history offer visitors hours of wonder and exploration.
The essentials of the Manche department
Impossible to spend a holiday in the English Channel without admiring lhe majestic Mont-Saint-Michel and its bay. Don't miss either Cherbourg and its City of the Sea. Then place at the Haras national de Saint-Lô. Elected favorite village of the French, Saint-Vaast-la-Hougue is also an essential stopover for holidaymakers on the Normandy coast.
Remarkable natural sites
In the English Channel, the varied landscapes follow one another to the delight of holidaymakers. Among the remarkable natural sites, go to the wild coast of Havres, the bay of Ecalgrain, the Cotentin marshes, the Virois bocage or the Lude valley. The Marais du Bessin and Cotentin Regional Natural Park awaits you with its marshes, groves, peat bogs and polders typical of the region. The Chausey Islands constitute the second postcard of La Manche. At low tide, the archipelago has 365 uninhabited islets set on turquoise water. Only Grande-Île has dwellings. These places are a sanctuary for the birds, seals and dolphins that abound in these waters.
Outdoor sports
In the English Channel, the vast expanses are ideal for a horseback ride. Sailing and water sports are also in the spotlight thanks to the presence of the sea. hiking trails finally allow walkers and cyclists to discover the wonders of Normandy in all serenity.
Historic sites
In the Channel, the landing beaches tell the contemporary history of Europe. Stop by the Utah Beach D-Day Museum to better understand this page of our history. Also visit the Christian Dior Museum settled in Granville, in the couturier's childhood home.