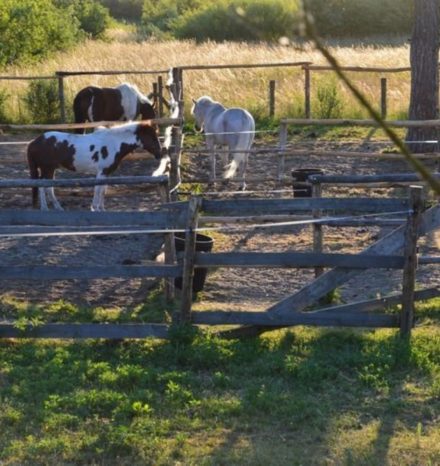 Direct access to the Baie de Somme
10 minutes from Marquenterre Park
Horse riders welcome
In Hauts-de-France, the Somme is a territory open to the Channel. The eponymous river which crosses this department, gives it an absolute charm.
Did you know that the Bay of the Somme is recognized to be one of the most beautiful bays in the world ? And it is not the only treasure of this northern department. Many discoveries, walks, sports experiences and cultural breaks await holidaymakers, in the heart of a wide variety of natural landscapes.
The essentials of the Somme
Cliffs, dunes, mollières, tarris, peat bogs and fine sandy beaches constitute the sumptuous decor of the Somme department. The emblematic bay open to the English Channel welcomes you for an invigorating walk. But inland, other adventures await you as well. In Amiens, Notre Dame Cathedral is classified as a world heritage site. For families, the Amiens Zoological Park is a must.
Remarkable natural sites
In the Somme, several natural sites are exceptional. They are home to representative flora and fauna. The ornithological reserve of Grand-Laviers, its 40 hectares and 3 lakes, are home to 200 species of birds. Walkers can admire them by walking the 4 kilometers of landscaped trails. The dunes and the park of Marquenterre are also an ideal place to admire herons, waders, white spoonbills and little egrets.
Cultural and historical sites
Amiens cathedral is of course a must. But don't miss the Baie de Somme railway either. It runs in summer between Le Crotoy, Noyelles-sur-Mer and Saint-Valéry-sur-Somme. Visitors also appreciate tours of the medieval castle of Rambures and its high circular towers, the Picardy museum or even the Jules Verne house. The underground city of Naours, for its part, allows you to dive into the bowels of the earth, in the footsteps of those who took refuge there with their livestock during the invasions.
Sports in nature
In the Somme, many opportunities are available to holidaymakers. The vast landscapes can be discovered on foot, on horseback or by bicycle. The large sandy beaches are ideal for sailing, kite-surfing or even sand yachting. Canoeing, paddle boarding or even canoeing are practiced at sea or on the Somme and Avre rivers. And it is even possible to enjoy a rafting experience on the waves of Picquigny!
As you will have understood, the Somme is a magnificent vacation destination. Don't we say that it is "the Sum of all your desires"!