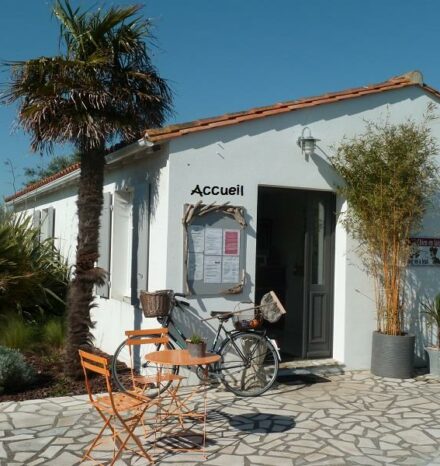 Located in New Aquitaine, Charente-Maritime is a department largely facing the Atlantic Ocean.
Famous for its clear waters, its beaches and seaside resorts, but also for its ports and towns with a rich heritage, Charente-Maritime offers a variety of discoveries between land and sea. It is also one of the favorite tourist destinations in France.
The essentials of Charente-Maritime
In Charente-Maritime, just a stone's throw from the coast, the islands of Ré, Oléron, Aix and Madame are key destinations. Not far from them, Fort Boyard stands out proudly. On board the shuttles, families can admire it from the sea. La Rochelle, its port, its old town, its arcaded streets are an invitation to stroll. And for families, the Palmyre zoo is home to 1 animals from around the world.
Remarkable natural sites
In Charente-Maritime, the Gironde estuary is an exceptional place. It is indeed the largest estuary in Europe and is home to exceptional biodiversity. The Regulus caves offer a breathtaking view of this beautiful site. The Seudre estuary it hosts salt marshes and oyster beds. And inland, another surprise awaits vacationers. The famous Marais Poitevin and its exceptional biodiversity allows hours of unforgettable walks.
Historic sites
The historical heritage of Charente-Maritime is wonderfully preserved. La Rochelle, the royal rope factory of Rochefort, the citadel of Saint-Martin-de-Ré, the Saint-Eutrope basilica of Saintes, the Pons Pilgrims Hospital or the Saint Pierre church of the Tour d'Aulnay, constitute a part of all the heritage treasures to be discovered here. Built around a maritime arsenal, the city of Rochefort is an example of a new town from the XNUMXth century. To finish, the castle of Roque-Courbon is one of the most visited buildings in Charente-Maritime.
Outdoor sports
In Charente-Maritime, many outdoor activities also await vacationers. Sailing, surfing, kite-surfing, canoeing and paddle boarding on the coast… Hiking in the state forests or on the coastal path…. But also golf, horse riding, fishing on foot, at sea or in river… And of course, cycle tourism. Charente-Maritime is truly a land of experiences to be enjoyed in the great outdoors!