Cycle tourism is a booming trend. This sector would even be one of the most dynamic of tourism in France. And this is not surprising. The behavior of holidaymakers is evolving more and more towards practices that leave a large place for well-being, sharing and respect for the environment. Soft roaming… This is the promise of cycle tourism.
Lhe France is the second largest bicycle tourism destination in the world after Germany. And it is well deserved, since the territory offers nearly 13 km of cycle routes and greenways. Flagship routes such as the Velodyssey on the Atlantic coast, the Loire by bike in the Loire Valley, Velosceny from Paris, or the tour of Burgundy by bike, are the delight of cycle tourism enthusiasts. By 2030, more than 22 kilometers of tracks will have been developed in France, as part of the national cycle route and greenway plan.
A high quality network
In view of the significant economic benefits of cycle tourism on the territories, the municipalities, the inter-municipal authorities, the agglomerations, the departments and the regions are joining forces with the national scheme of cycle routes and greenways (SN3V) to develop the network quantitatively and qualitatively. Users are satisfied by very high quality markup and infrastructure. The "Accueil Vélo" label allows cyclists to choose restaurants, shops, campings and hotels reserving them the best of welcome. Nearly 3000 service providers are already labeled "Cycling welcome".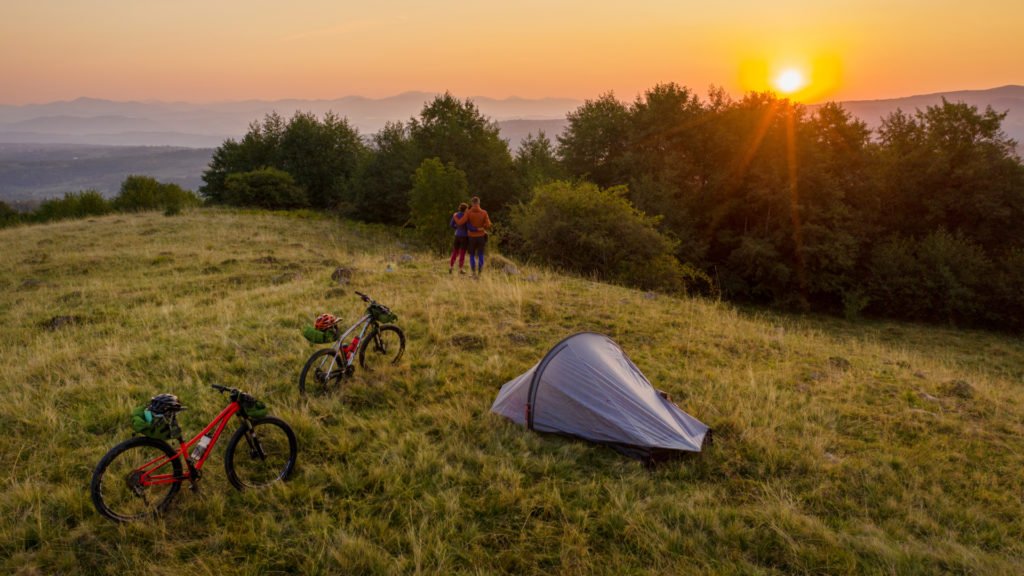 The site Cycling in France, published by the French Cycling Federation, also offers a series of more than 250 "Permanent Randonnée" FFCT-labeled, as well as the "Mountain bike touring bases" and "Cycling territories" labels. The French Association for the Development of Cycle Routes and Greenways offers on his website an interactive map allowing you to prepare your trip as well as possible. Nearly 500 route descriptions are also available.
The micro-adventure within reach
The bike is a general public activity. Everyone can find something for them. You just have to adjust the slider according to your equipment, your physical condition and your desire of the moment. This is how many families are embarking on the micro-adventure by bike across France.
The "Bougeotte" family, for example, made the Tour de France as a family.
Loan, Milio and their parents simply left for Vietnam from France. An incredible one-year trip! Discover the last step in video.
Fani crossed France alone, accompanied of course by his bike named Jean-Michel. Find the odyssey of this sparkling cyclist in this video.
Difficult to resist the call of the tracks and paths, isn't it ?! Alone, as a couple, with family or friends, France and its diversity of landscapes await you. Mountains, plains, sea, canals, vineyards or oceans are ready to welcome you and surprise you a little more every day. Let yourself be inspired by this video edited by France Vélo Tourisme, and choose the route of your next vacation today.