Choosing the right hiking boots is an essential first step in practicing this demanding sport.
To choose the right hiking boots, it is essential to precisely define your needs. Because there is no such thing as the right hiking shoe. It all depends on you and how you will use it. What will be your favorite field? Which will be the average duration of your hikes ? What will their intensity be? What is your state of form?… Before making a choice, you must also know the technical characteristics of a hiking shoe, and understand the role of each of its parts. Composition, support, impermeability ... From a family walk to a trek, here is our advice to make sure you choose the right hiking boots.
Anatomy of a hiking shoe
A hiking shoe consists of a sole, an upper, a liner, a membrane, a stone guard and laces. The outsole guarantees grip and adhesion. Midsole provides cushioning and lateral stability. The rod maintains the ankle. The choice of the composition of the liner plays on weight, resistance and breathing. Leather, suede, nubuck or synthetic fabrics? You will have to choose. The leather is resistant but heavy and not very breathable. Synthetic is light, breathable but more fragile. The membrane in Gore-Tex, Outdry or Novadry provides waterproofing. The stone guard is essential for protecting the toes and the shoe on rough terrain. To finish, shoelaces have a primary role in maintaining the foot.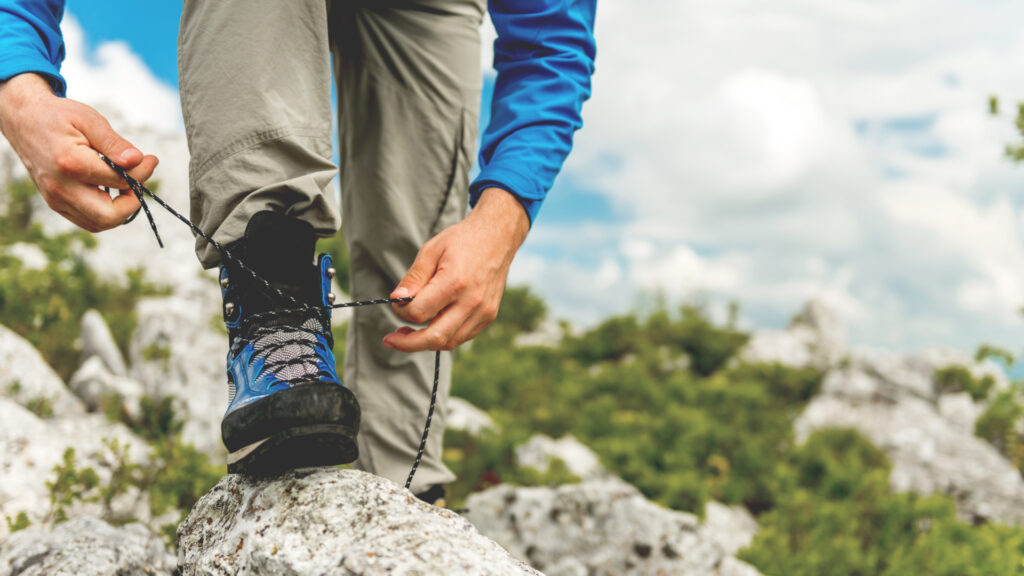 Low, mid, or high shank hiking shoes?
To choose the right hiking boots, it may be relevant to start with the choice of the rod. It can be low, intermediate or high. The low rod does not provide ankle support. It is recommended for walks or hikes in the forest and on hilly terrain. The intermediate rod, also called mid, allows access to more rugged terrain, while maintaining flexibility. The high shank is the one that best supports the ankle. It is recommended for hikes on rough terrain or for treks.
Soft or rigid hiking shoes?
Whatever the choice of rod, a hiking shoe can be declined from flexible to rigid. In stores, do not hesitate to twist the shoe sideways to estimate its stiffness. Soft shoes are light and less tiring, but also more fragile. They give more freedom to the foot, allow a good rolling of the foot, but they protect less. Stiffer shoes are more stable and better protect the ankles from possible twisting. The softer hiking boots are believed to be recommended for the stroll and the short hike. Intermediate shoes are ideal for long-distance hiking and treks. The most rigid shoes are intended for high mountain and mountaineering.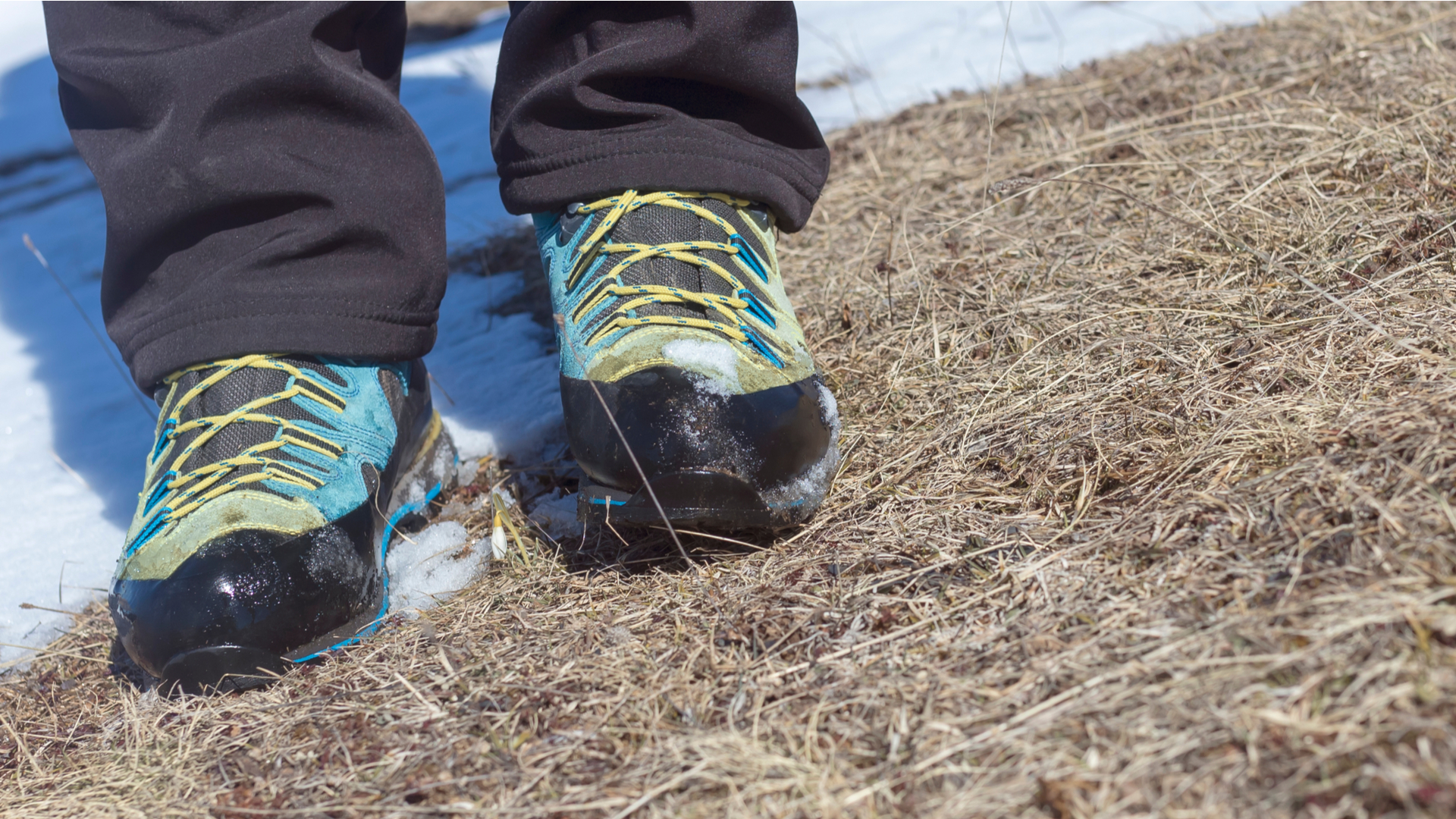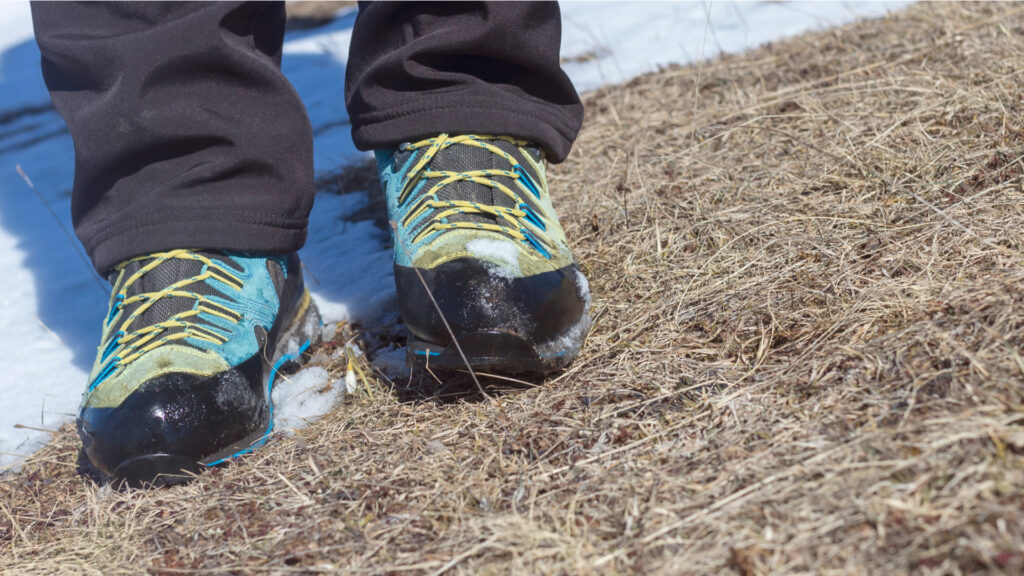 Assess your current state of fitness
Another criterion is decisive in the choice of your hiking boots. Its state of form. Just as important as the terrain, it is essential to choose your hiking shoes depending on which hiker you are. Big athletes can opt for flexible, light and low-cut shoes on many terrains. This is the case for trail runners, for example, who use particularly light shoes. But after a long break, if you are sedentary or overweight, do not hesitate to opt for shoes that provide excellent support. As soon as you get back in shape, you can of course switch to lighter shoes.
Final advice before getting started
During your fittings, take the time to test several models from several brands. When hiking shoe is loose, you should run a finger behind it when the toes are in stop. If you hesitate between two sizes, choose the larger one. If you feel a pressure point, look for another pair. Feel free to use extra orthopedic insoles if you need them. Also know that the choice of socks and fundamental. Forget everyday socks. Opt for real hiking socks.