Spring is the perfect time to do some beautification work in your garden. What if you finally set up a nice space to play pétanque "like the pros" with your loved ones and family? We tell you everything to set up a pétanque court before summer.
Lpétanque is the emblematic sport-leisure activity of summer evenings. The balls unite the whole family around the same activity conducive to exchanges and sharing between generations. During an afternoon with friends, the guests can all gather around the field. Some to play, others to comment it's true… But what does it matter? Because everyone takes pleasure in their own way. However, the playing surface has a real impact on the quality of these moments. Difficult to play on a sloping ground, on cobblestones or even worse on asphalt ... And if in the spring, you finally take the time to set up a real pétanque court on part of your garden ? We tell you everything in the following lines so as not to miss any step and create a magnificent additional space in your garden, in two weekends of sweating and a few hundred euros of investment.
The location
The games of pétanque can be very long. It is therefore important to develop your land in a sunny area with a shaded area. Remember to leave enough space for players and spectators to sit quietly while waiting for the next end. Also remember to favor a relatively flat space that will avoid too tedious leveling work.
Dimensions and demarcation
The competition grounds are a rectangle of 4 by 15 meters. Purists will have to choose these dimensions for a real pleasure of the game and sensations similar to those experienced around the official fields. However, if you lack space in your garden, do not hesitate to opt for 3X12 or 3X8.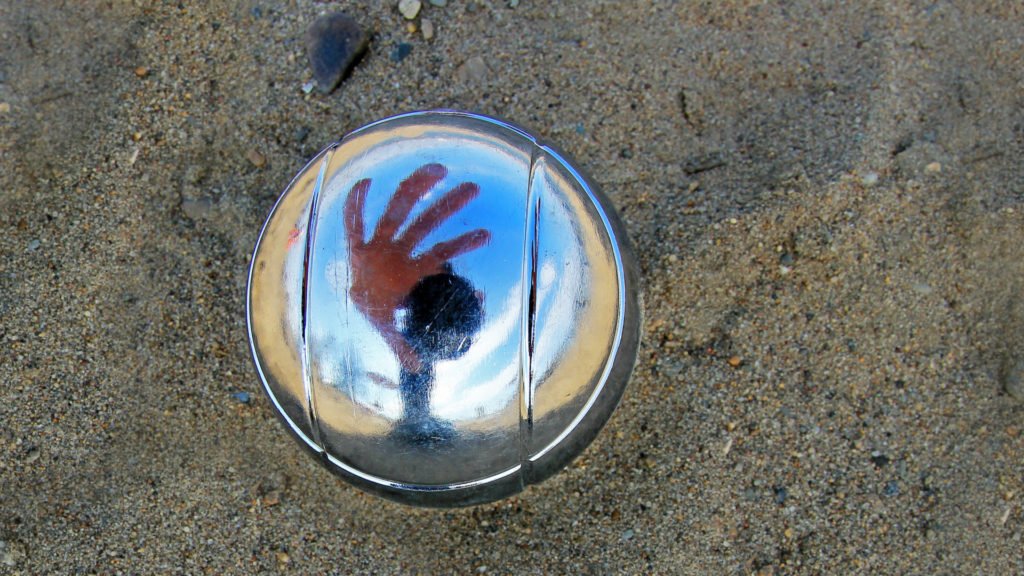 Materials needed
No need to spend a fortune to build your own pétanque court. It is possible to set up a very nice play area with gravel, sand and wooden sleepers. Sleepers used on railroads or beams are quite popular, but if you don't have one, planks can do just fine. It will simply be necessary to ensure to stabilize them well by burying them lightly. Some people simply opt for concrete walls.
Preparing the ground
This is certainly the most physical stage of this project. Once the future location of the land has been chosen and the space well defined, it is important to lower the entire land by 20 to 30 centimeters. This step is also an opportunity to level the ground. It is important to minimize any slopes that would interfere with your game. Feel free to use a mason's level to successfully upgrade. Also, don't forget to remove all roots and stones to get the cleanest substrate possible. Rake well and flatten the whole thing.
Setting up the field
Now that your land is clean and level, you can add substrate. Place a geotextile felt on the ground which will prevent the growth of grass while allowing rainwater to pass through. Then lay out the gravel to a thickness of 15 to 20 centimeters. Take the time at this time to pack and compact your land. It is then the moment to lay out your wooden or concrete borders and to stabilize them well. All you have to do is add a layer of 2 to 5 centimeters of fine sand that should be compacted carefully. Light watering and rain will complete the compaction job.
Your land is ready! All you have to do is have a few chairs or armchairs and some lighting… A garland of a guinguette will be the most beautiful effect. Don't forget to put a few drinks in the fridge. And now you are all ready to host the best pétanque games in the neighborhood!