Every year, a few weeks after the harvest, primeur and new wines make a remarkable entrance on the stalls of our markets, and even in supermarkets.
C 'is certainly Beaujolais which popularized the tasting of new wine*. In France, early wines, new wines, young wines or wines of the year are put on sale just a few weeks after the harvest. They are intended to be consumed in the months following the end of fermentation. Beaujolais Nouveau, Côtes du Rhône Primeur, Côtes du Ventoux, Muscat de Noël or Bourgogne Aligoté… New wines are available in red, white and rosé.
A multitude of appellations
Le Beaujolais, precursor of new wine, has taken the lead. Today it represents a third of the total production of new wine in France. But many appellations have subsequently chosen to develop their own primeur cuvée. They always have the characteristic of being particularly fruity. For red wines, succumb to Beaujolais of course, but also to Cotes du Languedoc, Tricastin or Lyonnais, or on the Côtes du Rhône, Ventoux or Roussillon. For rosé wines, in addition to these appellations, the rosé of Anjou, Cabernet de Saumur or Tavel. As for white wines, the Burgundians are very well represented, as are Muscadet and Gaillac. As you will have understood, the winegrowers have seized on the consumers' enthusiasm for new wine. Many produce their vintages of the year in this way.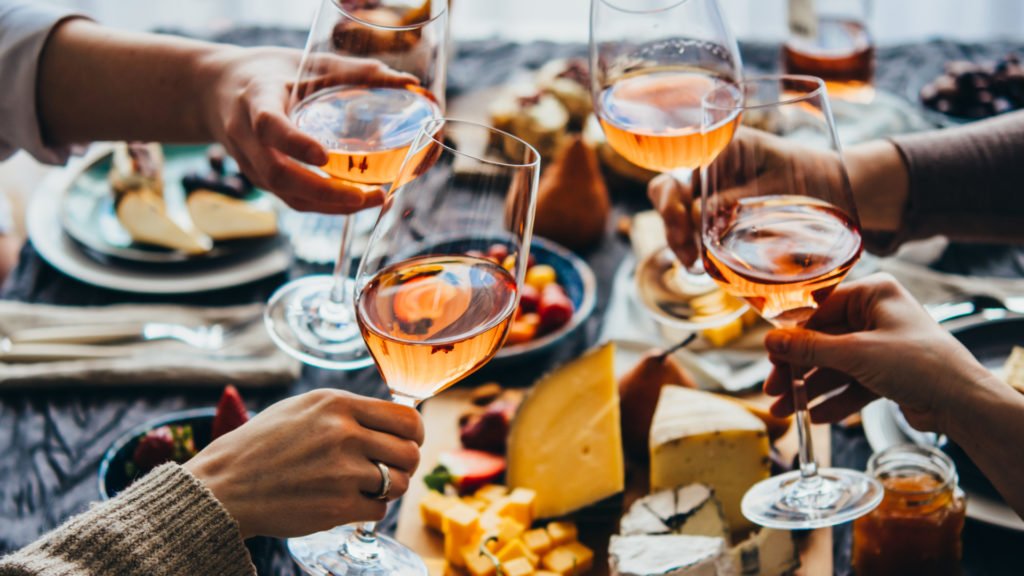 New wine or early wine?
The terms new or early are sometimes used incorrectly. In reality, these two terminologies mask little-known peculiarities. AOC regulations stipulates that a wine is said to be primeur, if it is bottled before spring. It is therefore called new wine if it is bottled before the next harvest. Early wines that we taste in autumn are therefore all new wines. But the reverse is not necessarily the case. For example, Beaujolais Nouveau is indeed a first… but also a new wine!
A precise timetable
The legislation around this product is quite strict. The wines benefiting froma protected geographical indication can be enjoyed from the third Thursday of October. Early wines at controlled designation of origin are available from the third Thursday in November.
Do not confuse early wines with the sale of early wines
If the primeur wine is put on sale in the first weeks following the harvest, the first purchase is a Bordeaux tradition which consists in reserving wines that will not be available until after they have been bottled, that is to say one to three years later. Buying en primeur allows the trader to benefit from an advantageous price. For castles, the interest is to bring in cash without waiting for the end of aging. Formerly reserved for professionals, the sale of en primeur wines is becoming more and more popular with individuals looking for wine experiences and good deals. In recent years, this en primeur sale has met with great success. She also seduced some great estates of Burgundy and the Rhône, which now offer en primeur sales.
* "Alcohol abuse is dangerous for health. To consume with moderation. "