Book your stay directly on our website
20 minutes from Albi
Wine tourism routes
Bikers Welcome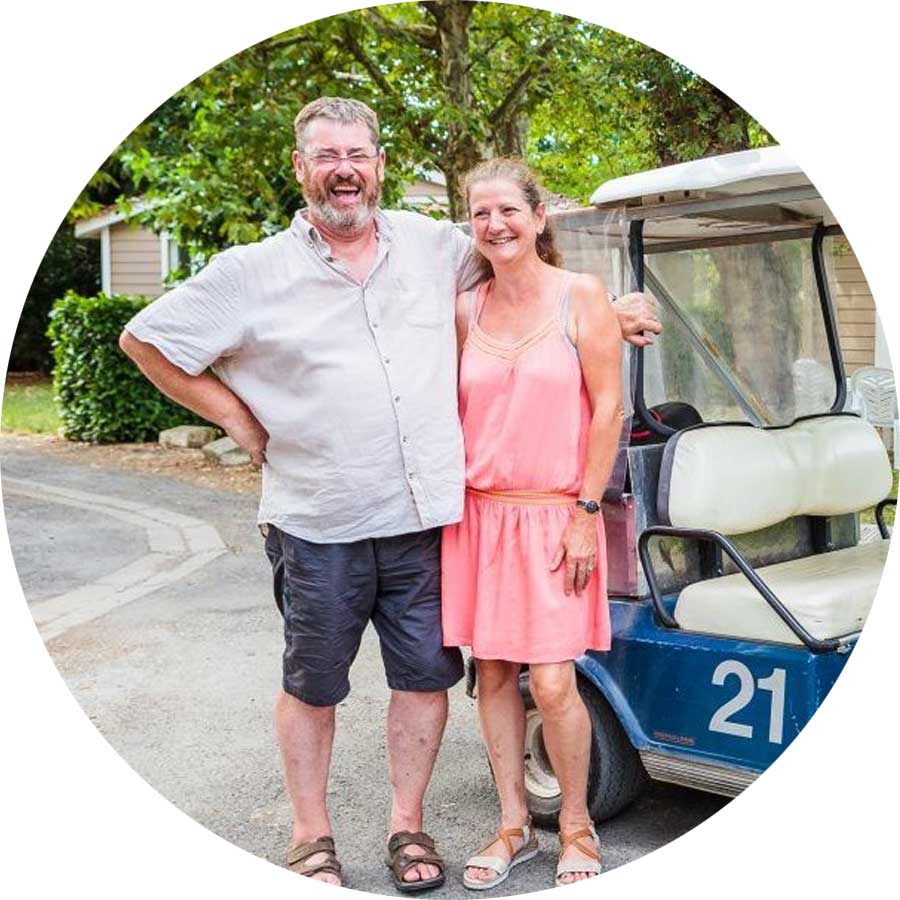 welcome to CAMPING Cedar Estate
The art of living of the southwest
Christine & Christophe welcome you to Camping Cedar Estate. You want space, tranquility, conviviality and discover beautiful landscapes ... So look no further! With family or friends, come and discover the art of living in the southwest. You will thus take full advantage of convivial and happy moments, like the reception of your smiling and benevolent hosts.
Enjoy, recharge your batteries, discover
The 41 chalets of Camping Cedar Estate are ideally located in the middle of the great emblematic heritage sites of Midi-Pyrénées. The vineyards of Gaillac, the circuit of the bastides, Albi (the Toulouse Lautrec museum and its cathedral classified as a UNESCO heritage site) ... Cordes-sur-Ciel, Castelnau-de-Montmirail, Toulouse and its Place du Capitole, or finally Carcassonne and its fortified city are all destinations not to be missed.
You will be welcomed all year round with a heated swimming pool, a wellness area and a bar-restaurant at your disposal. Then you can rest in peace. Lovers of hike, bicycle tourism, motorcycle, orwine tourism will be able to satisfy their passion. In addition, the Tarn department is a destination where you take the time to enjoy, relax and discover, thanks to a mosaic of landscapes.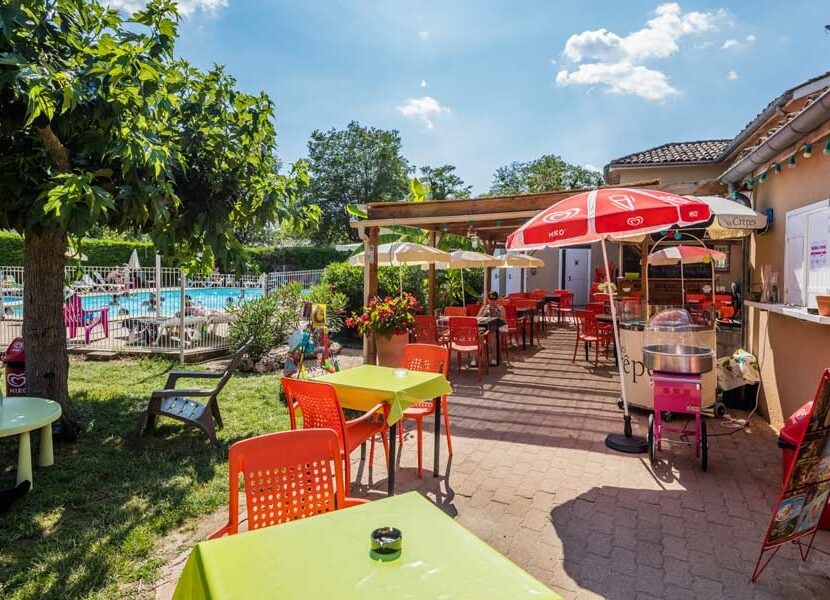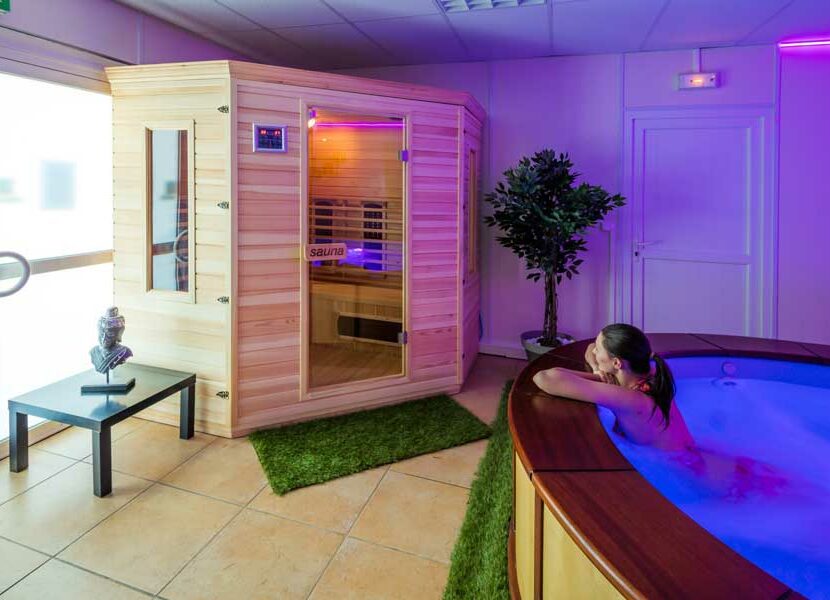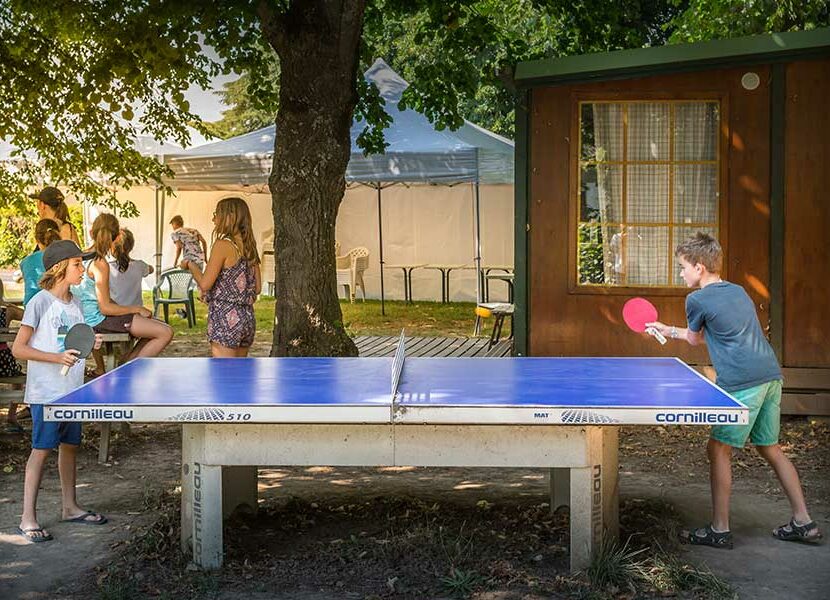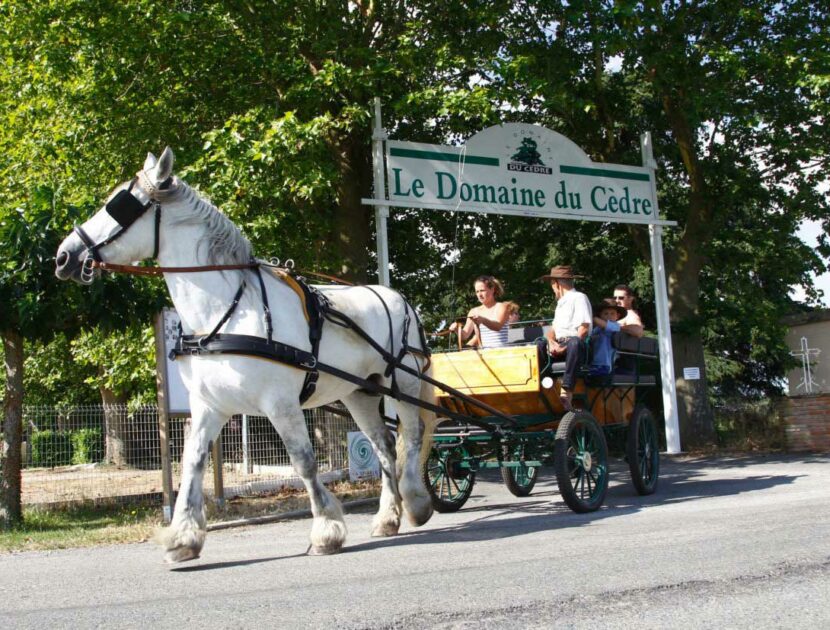 Reception and services
Le Camping Cedar Estate is an area that brings together all the services, equipment and comfort you need for a peaceful and rejuvenating vacation away from your everyday life. Firstly, the reception opens from 9:30 a.m. to 12:00 p.m. and from 14:30 p.m. to 19:00 p.m. Monday to Saturday in July and August, Tuesday to Saturday except July and August. Then you will have at the reception all the tourist information necessary to organize your days. In all chalets, Wi-Fi is free and a fax point is available on request. In addition, you will have access to a convenience store with ice cream to the delight of young and old!
Le camping offers the rental of sheets and towels. You will have at your disposal a collective barbecue ideal for living moments of sharing. Likewise, if necessary, ask for baby cots. the camping There is also a laundry room with a washing machine, dryer and ironing board. And then, you will be delighted with the bread and pastries service, perfect for family breakfasts! The bar restaurant offers meals on site or to take away. If you want to celebrate a birthday, you can ask for a helping hand in the organization of special evenings!
THE "MUST" OF CAMPING FIELD OF CEDAR
Enjoy a large heated swimming pool 13 meters long by 7 meters wide with a paddling pool 5 meters in diameter. Then a relaxation area with Spa and Sauna is perfectly suited to recharge your batteries with a massaging and relaxing shower.
Moreover, if you like massages, in July and August, Elizabeth will offer you several formulas that will help you soothe your body, and if you like relaxation, Patricia will guide your mind!
Activities and entertainment
It should be noted that at Camping Cedar Estate, you will not have time for boredom! To begin with, activities are organized from July 6 to August 28. A mini-club is also set up for children from 6 years old. Sports activities, board games, tournaments, and musical groups await them.
You will also have a playground for children, as well as volleyball, mini-football, table tennis, pétanque and badminton courts. In other words, if you want to rest and read a good book, you will need energy to reject all the proposals for activities!
What to see and do around the estate
First of all, let yourself be tempted by water activities. At the small marina of Aiguelèze, you can anchor your boat on a 22 km long navigable body of water. Canoes, pedal boats, water skiing and supervised swimming await you.
A 300 hectare fishing area awaits enthusiasts! Also take the time to go on a barge ride on the Tarn. And for land users, enjoy the 2 tennis courts, the picnic area, the multisport playground (football, handball, basketball, hockey) and mini-golf.
By the way about golf, find out how to take lessons! Initiation, beginner's course or advanced course on the driving range or the 9-hole course… There is something for everyone!
And if you are equipped, go alone or accompanied on the hiking, mountain biking and cycle touring routes.
Finally, visit the wine estates and taste delicious wines thanks to Alain, partner of the Camping Cedar Estate.
Services
Reception
9:30 a.m. to 12:00 p.m. and 14:30 p.m. to 18:00 p.m.
Closed Sunday & Monday
Restauration
Restaurant / Brasserie / Bar
Take-away meals with terrace and two air-conditioned rooms
Open to everyone and every day
Trade
Basic groceries
Bread (July / August)
Laundry (washing machine € 4/10 kg - tumble dryer € 3/10 kg)
Other
Free WiFi in all chalets
Well behaved dogs accepted Except cat. 1 & 2 present health card on arrival
An Ontario chalet is equipped for people with reduced mobility
All bikers arriving by motorbike have free sheets
Entertainment
Youth
Mini-club from 6 years old (from July 6 to August 28)
Evening
Theme evenings with musical groups
(in July and August only)
Other animations
Discovery of Alain's vineyard and tasting of his wine (July and August only)
Sports activities
Board Games
Tournaments
Equipments
Aquatic center
Large heated swimming pool 13 meters long by 7 meters wide
5 meter diameter paddling pool
Outdoor games
Playground for children
Volleyball
Mini football
Ping-pong
Pétanque
Badminton
Wellness area
Relaxation area with Spa and Sauna
Massaging and relaxing shower
Relaxation massages (in July and August with Elisabeth)
Relaxation sessions (with Patricia)
Other
Ballads in Gabarres on the Tarn
Port of Aiguelèze: supervised swimming
Aquapark area
laser game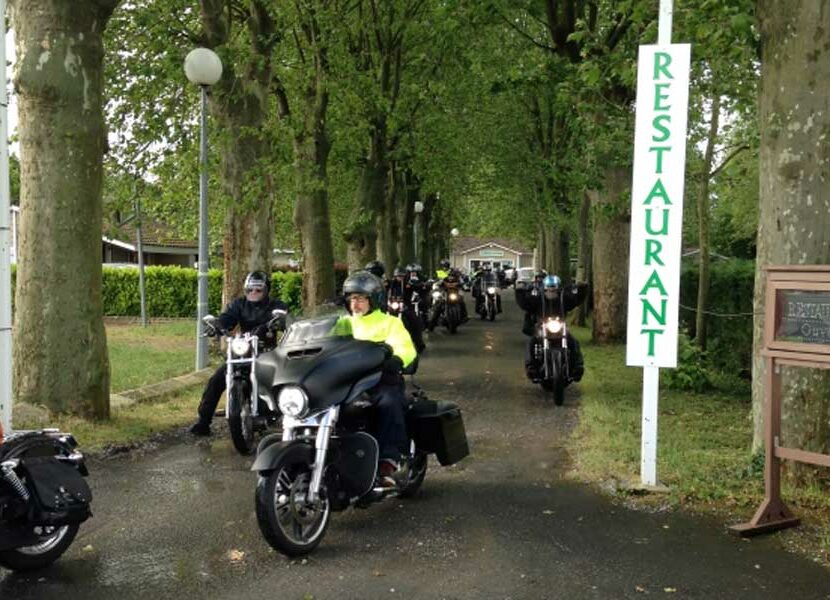 Themes
A unique place where you can enjoy various activity themes.
Accommodation
Discover our accommodation offer, with our individual chalets for 4 to 8 people.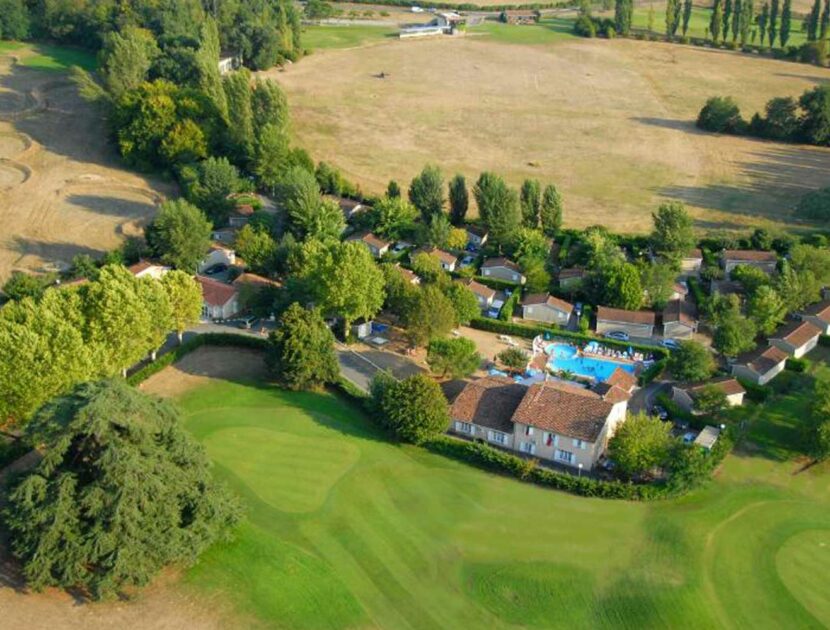 Tourism
Departing from the Domaine du Cèdre, discover the beauties of the region which boasts the qualities of the Tarn.
Average rating of the establishment
8.46 / 10
Activities and entertainment
Nadege W
Type of stay:
In family with teenager (s)
Accommodation:
Family Chalet
Period of stay:
August 2021 14 days
Posted the :
01/09/2021
General:
The region is beautiful, the welcome is perfect
Accommodation Reviews:
Chalet as described and very functional for family holidays
Activities and entertainment
Yann I
Type of stay:
In family with child (ren)
Accommodation:
Family Chalet
Period of stay:
July 2021 14 days
Posted the :
12/08/2021
General:
The temperature in the accommodation, the calm of the accommodation, the swimming pool, the tranquility of the estate, the accessibility of the managers
Accommodation Reviews:
Specified above
They are aging. The best would be a dishwasher!
Activities and entertainment
HELENE R
Type of stay:
In family with teenager (s)
Accommodation:
Getaway Cottage
Period of stay:
July 2021 7 days
Posted the :
11/08/2021
General:
This area is an excellent vacation spot, combining calm and activities for children. The pitches are large, surrounded by nature and the chalets are well spaced from each other. The atmosphere is very friendly. It is very close to the river and to a leisure center offering activities. The restaurant is also excellent value for money .. We will have to come back !!
Accommodation Reviews:
Well appointed chalet, good size for 4 people with plenty of storage space.
The fridge is sufficient for 4 people but would have been small for 6.
Activities and entertainment