Book your stay directly on our website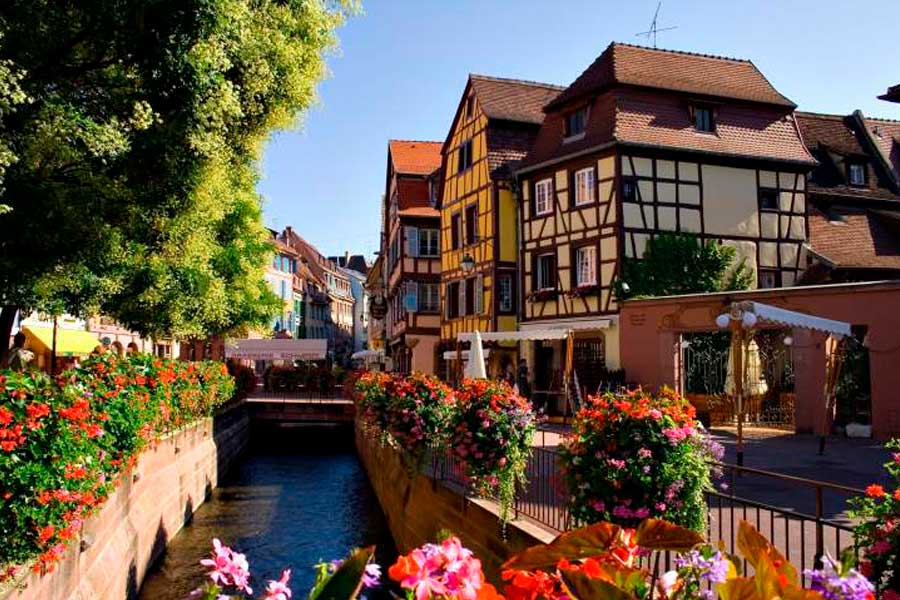 The Vosges are a multifaceted destination. Activities will not be lacking during your stay.
Cures
Water from the Vosges has been particularly renowned since Antiquity for its benefits for the body, in particular its action on rheumatism and stress. For lovers of thermal cures and treatments, the thermal spas of Vittel or Plombières-les-Bains waiting for you. They will be an opportunity to recharge your batteries and taste the benefits of the Vosges waters. Baths, massages, hydro-jet… Everything is thought out for your well-being!
Gastronomy
To speak of the Vosges without addressing gastronomy would be criminal! With its many specialties, the Vosges are indeed the delight of lovers of gastronomy. Munster, recipes based on mirabelle plums or brimbelles, these wild blueberries from the Vosges... Everything is done to satisfy your palate! Do not hesitate to go to the markets to taste the delicacies of the Vosges.
The wine route
How to best accompany these specialties if not with a good Alsace wine? The wine route extends over more than 170 kilometres, between landscapes of vineyards and medieval villages of incomparable charm. An excellent opportunity to visit these places with their famous half-timbered facades and stop to taste some of the best wines.
BOl air park
For thrill seekers such as families, the Bol d'Air park in La Bresse will meet all your expectations. With the Fantasticable you will fly over the La Bresse valley at more than 100 km/h suspended from a 1 meter long cable. A unique 350% adrenaline experience! Bol d'Air is also a multitude of activities suitable for all ages and all levels. Right in the heart of the Vosges forest, from tree climbing to playgrounds between the trees and bungee jumping… Your holidays rhyme with adrenaline.
Heritage
The Vosges is also an exceptional cultural and historical heritage. Many charming towns and villages are worth stopping for a few moments.
Epinal
La city ​​of Epinal, founded in Xe century, is full of architectural treasures. The Saint-Maurice basilica of the XIrd century, as well as the castle and its park, are a taste of the many wonders that await you in the city.
Haut-Koenigsbourg castle
Between the Vosges and Alsace, stop at Haut-Koenigsbourg castle. This fortress perched on the reliefs of the Vosges, built in the XNUMXthrd century, will impress you with its majesty and its impressive panorama over the Alsace plain.
Colmar
If you want to continue your discovery, Alsace will be close at hand. The city ​​of Colmar will delight architecture lovers and art enthusiasts alike. The oldest city in Alsace invites you to stroll through its narrow streets of Little Venice, along its canals, to discover its half-timbered houses.
Berchigrange garden
Heritage also passes through the art of gardens. As such, the Berchigrange garden worth the detour. A true haven of peace set in the Vosges peaks, you will walk among more than 4 varieties of plants from all over the world.
Wild West Park
For families who want to get away from the usual amusement park, head to Fraispertuis-City. This amusement park is dedicated to the Wild West theme. You will find thrilling or more peaceful attractions for young children. Young and old will have fun on a carousel to their liking!
Explore our guide for holidays
Articles to help you prepare your holidays!