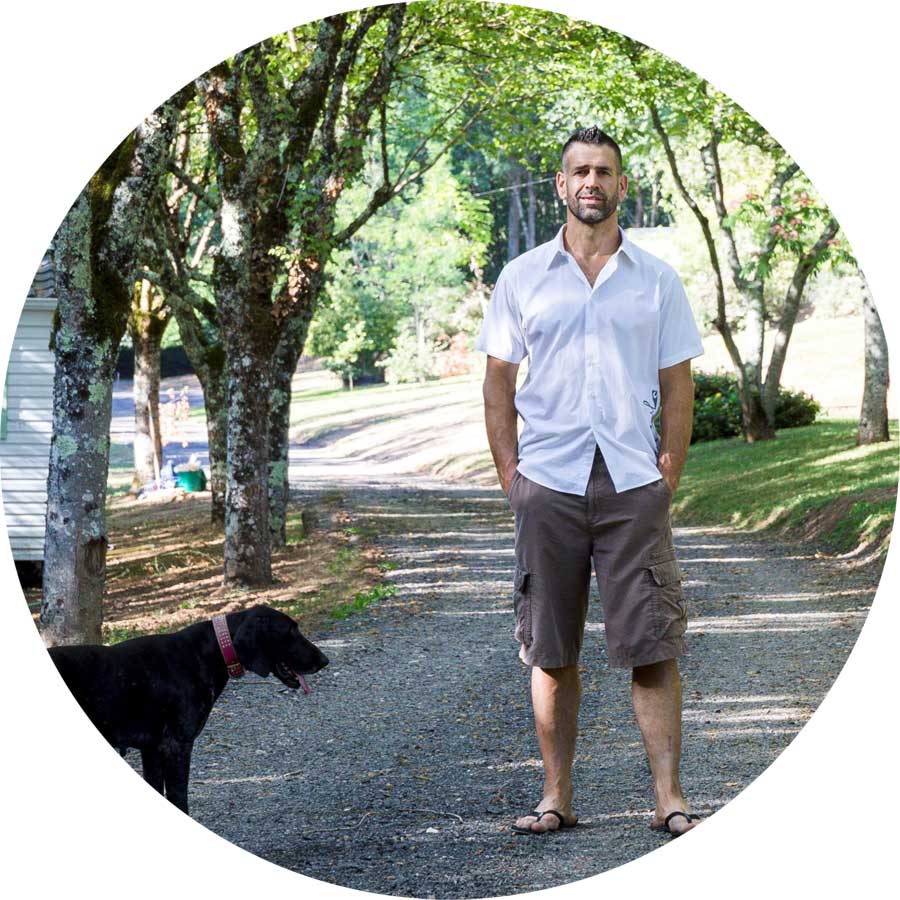 welcome to camping Valenty
Le camping Valenty is a little corner of paradise located in the south of the Lot department. Nestled in lush greenery conducive to relaxation, you will find the essentials for a peaceful and friendly holiday. In this camping 100% natural and car-free, suitable for cycle tourists, several types of accommodation are available: Comfortable mobile homes or shaded pitches with oak and chestnut trees for tents and caravans.
A specific space is dedicated to camping-cars. The site is completely secure for children and constitutes a vast playground where they can flourish and swim in the swimming pool or paddling pool. The owner, Florent, lover of nature and authenticity, will be able to advise you on how to go for a walk from the camping and allow you to admire a protected biodiversity of oaks, chestnuts and vines. Nearby, you can choose to visit Monflanquin and Puy l'Evêque, among the most beautiful villages in France. You will be able to discover the splendid medieval castle of Bonaguil. Finally, after gastronomy and heritage, you will certainly appreciate going on an adventure on hiking trails, fishing, swimming or renting a canoe-kayak to navigate the Lot, a preserved river with rich fauna and grandiose landscapes. that will leave you dreaming ...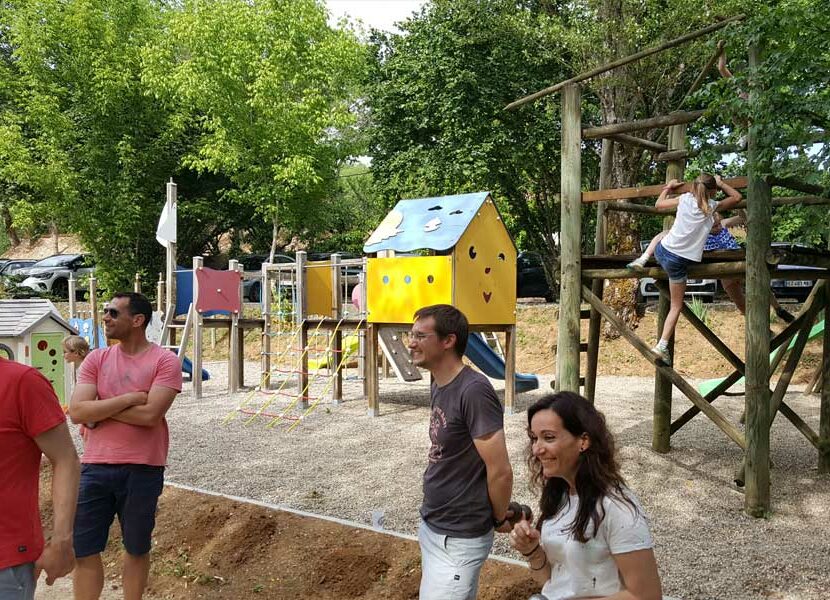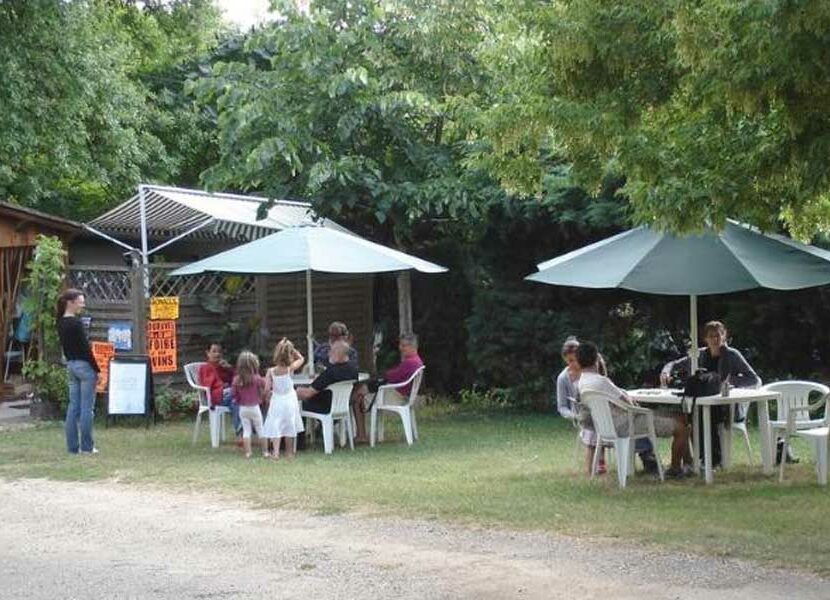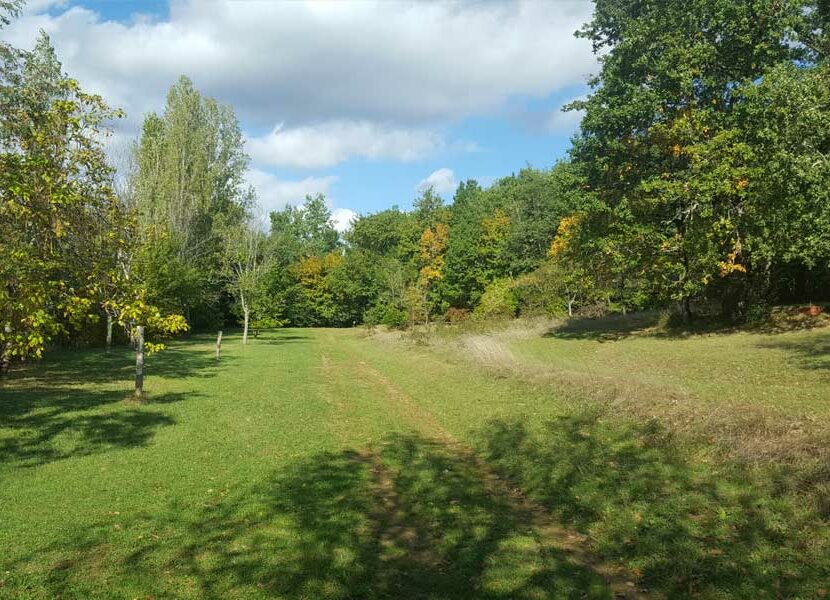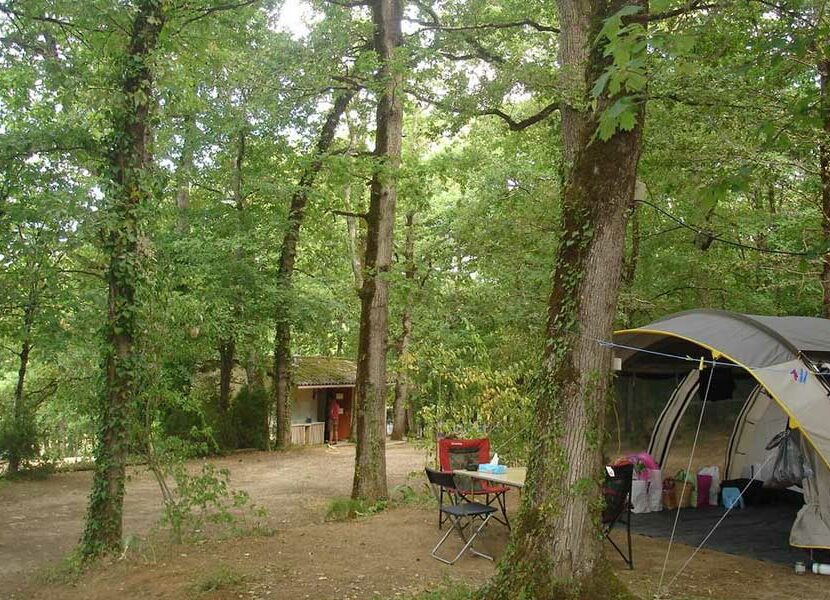 Un camping 100% natural
A concept, a philosophy, a desire to blend in with nature with the greatest respect, a promise of peaceful vacations far from daily pollution. Whatever words you give to this initiative, it is sincere and committed for Florent, its owner. How is it possible ? Several thoughts made this project feasible. First of all a camping without a car. In addition to your arrival and departure, your car will be parked safely in a car park inside the camping and will not serve you to circulate in the camping. Small carts are made available to you free of charge for shopping, for example, and thus reduce traffic, visual and noise pollution!
Less traffic also means less emission of toxic gases and, moreover, greater peace of mind for everyone. Your toddlers will be able to walk in complete safety and, moreover, you give your parents real peace of mind and actions to do what you love. Less car is also healthier air which benefits nature as much as it does animals and holidaymakers. An organic vegetable garden is open to everyone to allow you to harvest and then taste local and seasonal products, good for your health and with flavors that may have been forgotten, it will be up to you to thank Florent by leaving a piece in your hat!
Simplicity and user-friendliness
Because we are sociable beings who also find balance through contact and exchange, Florent offers in all simplicity the sharing of moments around frankly friendly tastings and meals. Every Monday a special welcome is reserved for new arrivals so that, during a tasting of local wines, they meet people and are informed of the activities within and around the camping. Every Wednesday, meals are organized to share the "delights" of the region. If a nature walk or an introduction to rugby make you want to go, contact Florent to register and take the opportunity to discover the region in a different way!
Children are also in the spotlight with memorable treasure hunts to allow them too to meet people through a fun and friendly moment. If the animations punctuate the weeks in high season, it is especially the sports and leisure facilities that will delight you on a daily basis and allow you moments of sharing. You will be able to take full advantage of a large swimming pool with a paddling pool for the little ones, a terrace, a small bar with the sale of ice cream, a large shaded 500 m² pétanque court, a mini-golf course in the woods, a multi sports (volleyball / badminton / football), table tennis, billiards and 2 table football. So travel light, you will find everything you need at camping the Valenty !
Tailor-made accommodation in a green setting
Le Valenty is a camping on a human scale which favors space over excess, tranquility over agitation. On a natural area of ​​6 hectares, only 27 pitches are set up to offer you semi-shaded areas for tents, areas of greater comfort for tents with caravans or specially dedicated to tents. camping-cars, mobile homes and comfortable bungalows.
Entirely preserved and secure, you will undoubtedly enjoy living a unique experience in the heart of nature. Whether you are alone, with family or friends, the Valenty offers you a unique place suitable for contemplation, rest, meditation, family reunions and outdoor sports.
Discover the Lot differently
Thanks to Florent's good advice, you will have the choice to combine sporting and cultural activities to discover the region. Dotted with great sites and beautiful villages such as Rocamadour, Cahors, Figeac and Saint-Cirq-Lapopi, the Lot has plenty of surprises in store for you. You will be immersed in history and admire the imprints that man and nature have left in the Pech Merle cave and the Gouffre de Padirac.
Whether hiking or cycling, you can choose from 4 kilometers of marked and maintained trails. And then… Pascal invites you every morning to join him to discover the surrounding treasures on foot! For you epicureans, take the time to taste local products and local gastronomy whose fame sometimes goes beyond borders: truffles, foie gras, lamb, Quercy melon or Cahors Malbec wine.
To prepare your stay, go to pages Accommodation, Themes et Tourism.
Entertainment
acueil
Welcome new arrivals around a wine tasting on Monday evening
Youth
Treasure hunt for children
Evening
Themed meals on Wednesday
Other
Nature walks departing from camping
Introduction to rugby
Equipment
Aquatic center
A swimming pool and a paddling pool
Sports
Multisports ground: volleyball / badminton / football
Playful
A large shaded petanque ground of 500 m²
Mini-golf in the woods
Multisports ground: volleyball / badminton / football
billiards
2 table football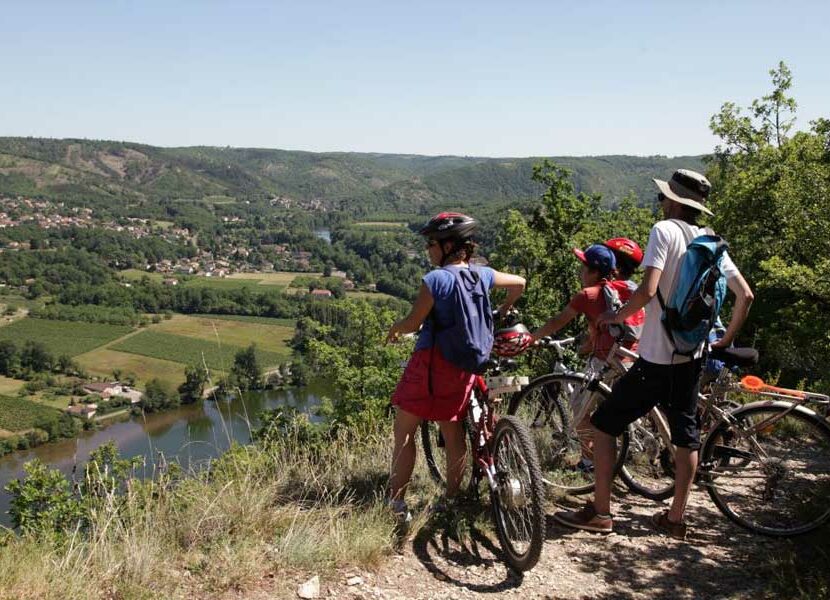 Themes
Are you more of a fan of cycling, mountain biking, hiking or heritage discovery?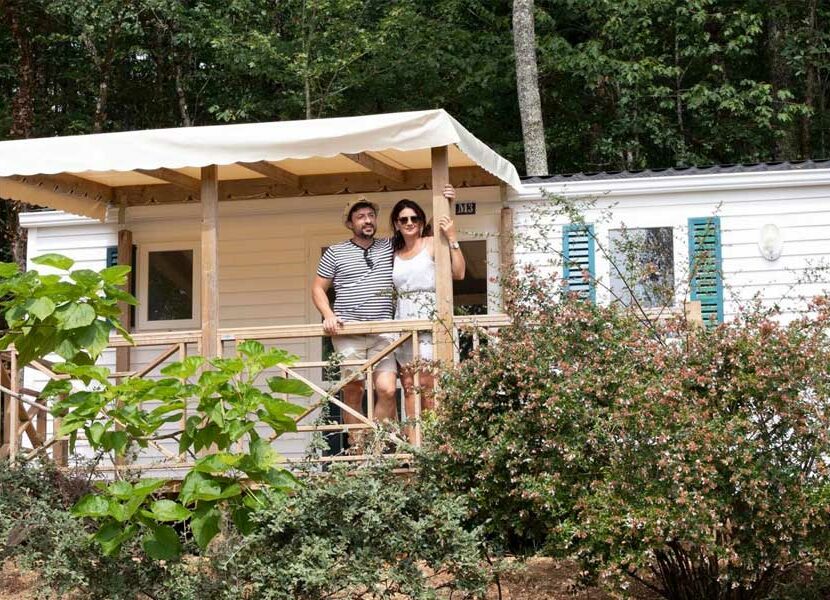 Accommodation
Le Valenty, for an camping nature in the heart of the Lot, a wide choice of accommodation for all tastes and budgets.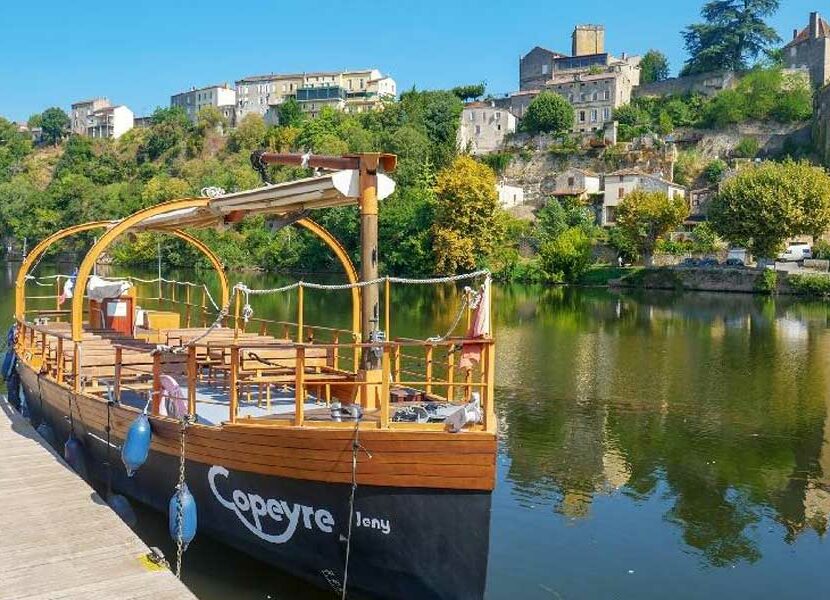 Tourism
The Lot: A large area for great experiences and great holiday memories with family or friends.
Average rating of the establishment
9.05 / 10
Activities and entertainment
Laure - Toulouse
Type of stay:
In family with child (ren)
Accommodation:
Mobile home 2 bedrooms family lot
Period of stay:
August 2020 7 days
Posted the :
05/10/2020
General:
Superb atmosphere in the camping , reassuring and very friendly climate, calm and pretty surroundings, adorable and very accommodating staff!
Accommodation Reviews:
Covered terrace, well-appointed mobile home
Mosquitoes
Activities and entertainment
Yann - March XNUMXth the pile
Type of stay:
In family with teenager (s)
Accommodation:
Mobile home 2 bedrooms family lot
Period of stay:
August 2020 7 days
Posted the :
04/10/2020
General:
The tranquility The swimming pool The home
Accommodation Reviews:
The I see you box
Activities and entertainment
Agnes - La Jaille-Yvon
Type of stay:
In family with child (ren)
Accommodation:
Mobile home 2 bedrooms lot
Period of stay:
August 2020 11 days
Posted the :
04/10/2020
General:
The friendliness of camping Space in the camping
Lack of services such as bread for example
Accommodation Reviews:
Very well equipped mobile home
The comfort of the bedding
Activities and entertainment