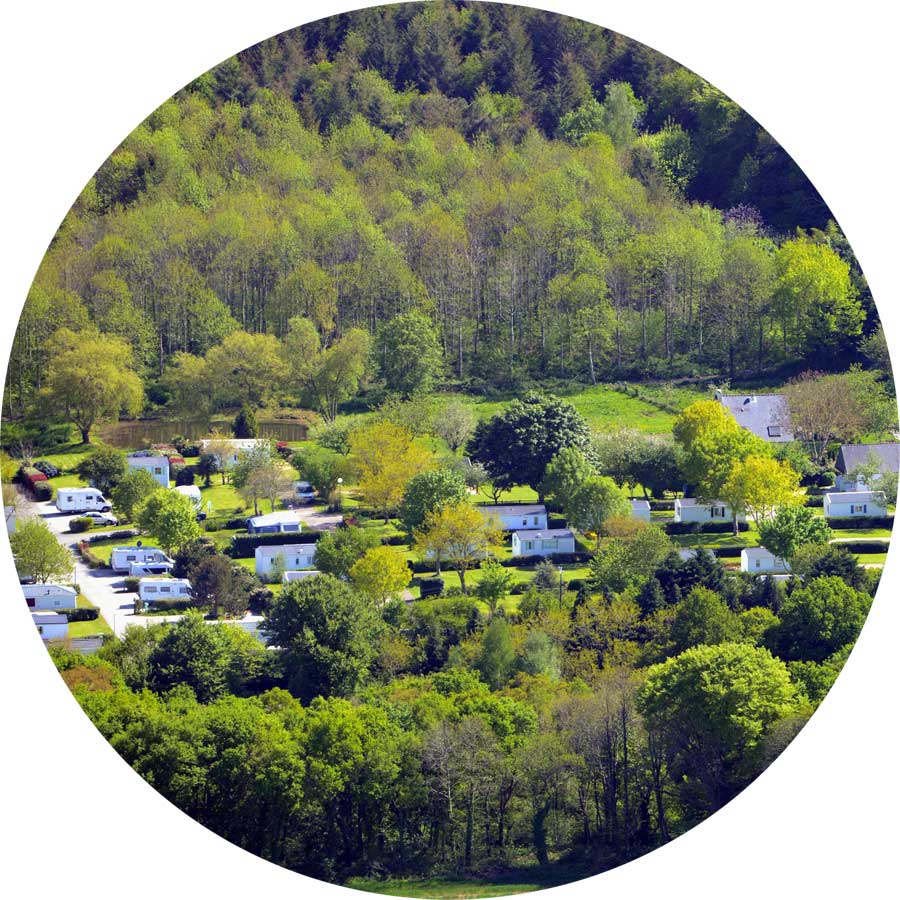 welcome to camping Ty nenez
Come and enjoy the charms of Brittany in the camping three stars Ty Nénez throughout the year ! 10 minutes from Lorient and 15 minutes from the beaches, in the heart of the Scorff Valley, the Camping Ty nenez is located in Pont-Scorff, a city of Art and culture, old stones and character.
At the bend of picturesque alleys, rediscover the ancestral gestures of the craftsmen of the city. Nestled in a green setting, the camping Ty nenez is open all year round and invites you to come and relax or enjoy activities in the heart of nature. the camping has 93 pitches, a bar, a snack bar, an outdoor playground and fitness area. the camping offers spacious and bright accommodation equipped with terraces or private gardens for your privacy, and a PRM mobile home.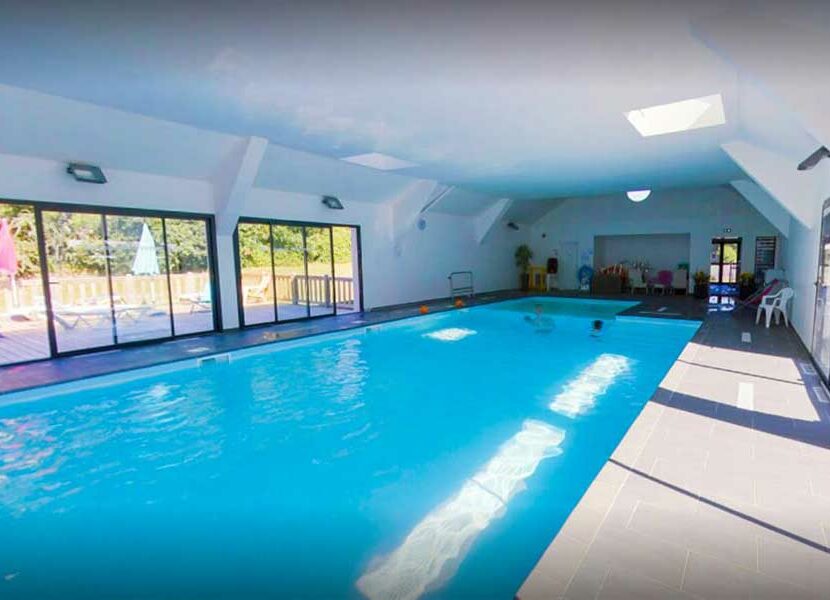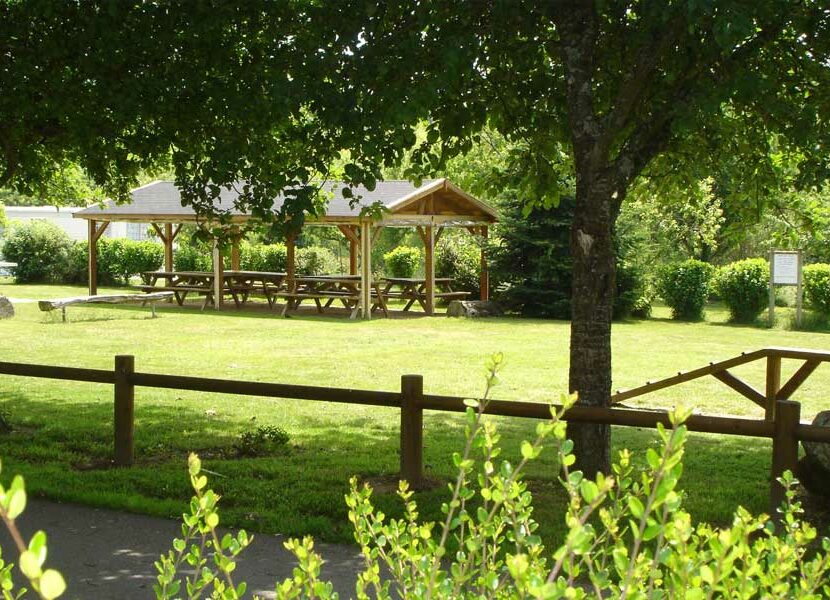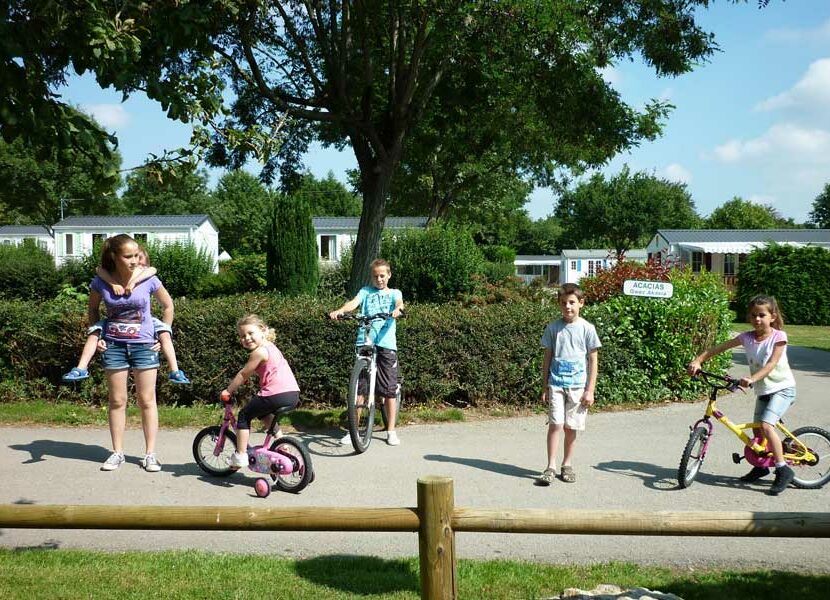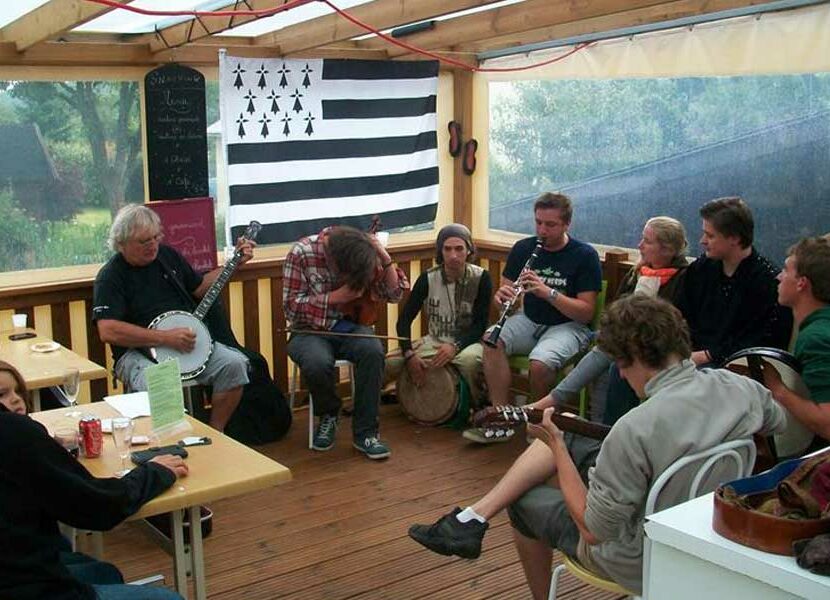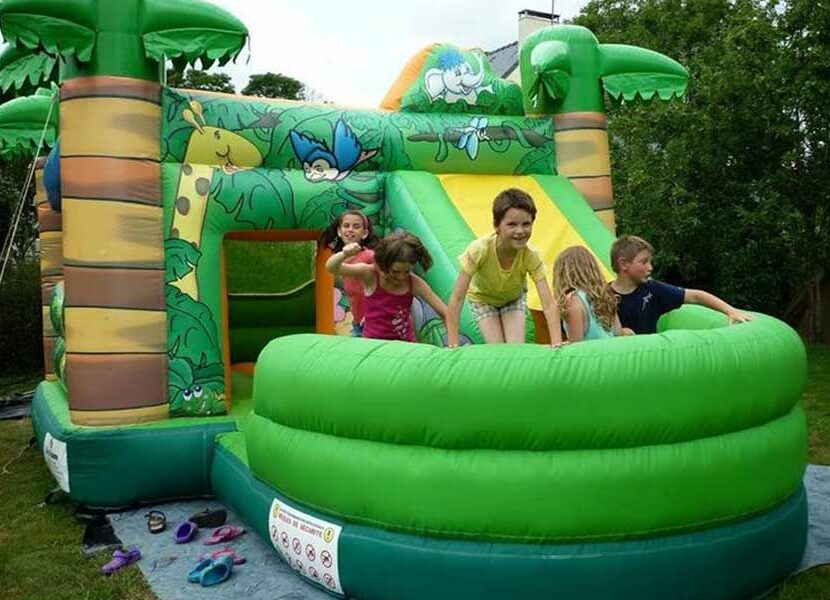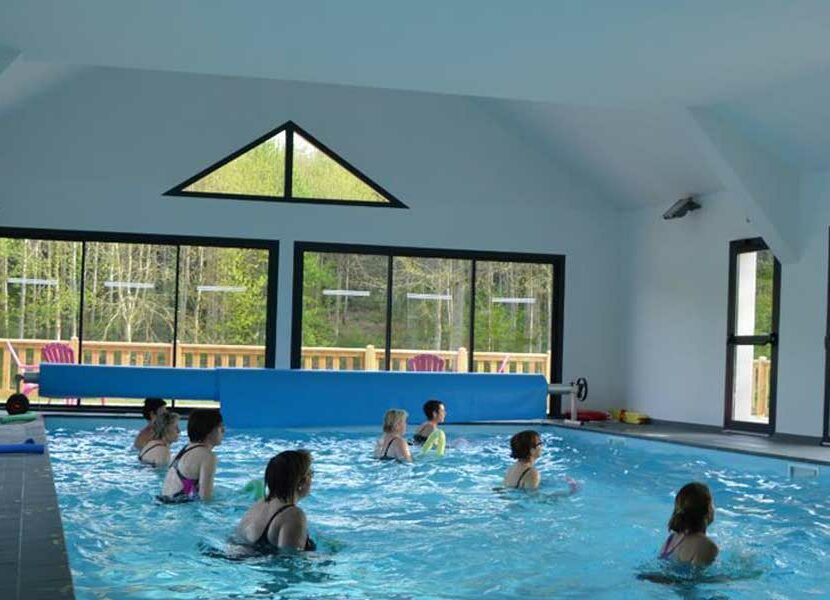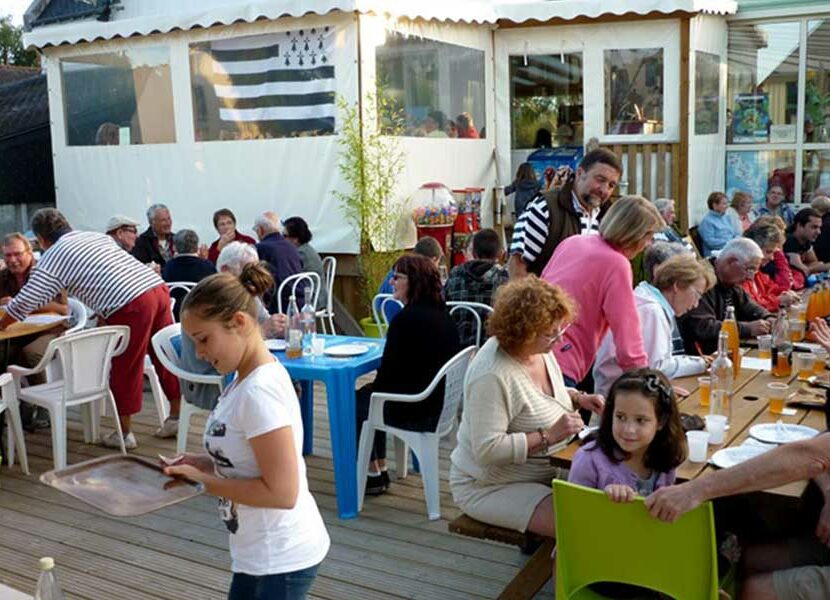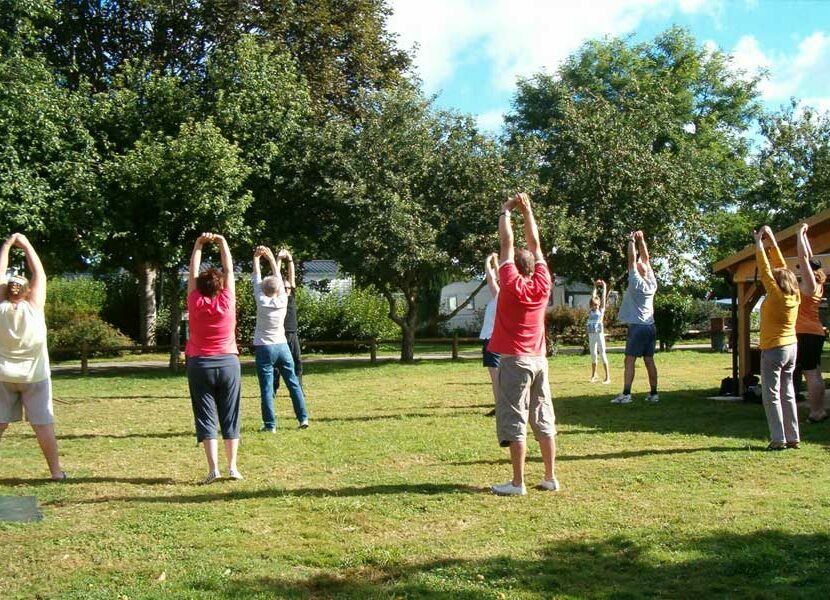 Your activities in Brittany around Camping Ty Nenez
Located halfway between the Gulf of Morbihan and Pont-Aven, it is close to the Ile de Groix or Belle-Île en mer, and regular buses in front of the camping will take you to the beaches and surrounding towns. You can also treat yourself to moments of well-being and relaxation on the Breton sandy beaches. Then beautiful walks in the forest, on foot or by mountain bike, cycling routes to Lorient or hiking or horseback riding, in the forest or on the beach, will be available to you. In addition, water sports enthusiasts, from fishing to canoeing, will meet at sea or in the river.
Even golf lovers will not be forgotten! The youngest will love the Pont-Scorff zoo 800 m away.
Ouvert toute l'année, le camping Ty nenez offers you the great Breton air, not far from Lorient, surrounded by nature and close to all amenities. The proximity to the Breton beaches, the greenway and the many hiking trails will not fail to seduce you.
Equipment of the camping ty nenez
Piscine
Come and enjoy a beautiful indoor swimming pool with water heated all year round at 30 degrees and many activities that will be offered to you.
Relaxation garden
A relaxing garden with sun loungers is at your disposal to rest and sunbathe in the camping Ty Nenez.
Kids
A play structure for children will delight the little ones. Indeed, slide, climbing net, swing and trampoline await them. Television camping will also install an inflatable structure for their greatest pleasure.
Sport at camping Ty Nenez
An outdoor fitness area will be freely accessible for all athletes who wish to keep fit during their holidays.
The amateurs of pétanque will not be outdone since 4 fields are dedicated to them.
Finally, the ping-pong table at camping Ty Nenez will be the occasion of beautiful parties with family or between neighbors of camping.
Welcome to camping Ty Nenez
A collective barbecue is located at the reception to enjoy moments of conviviality between friends and neighbors of camping. In addition, outside the reception, tables and benches are available under a pergola area that can accommodate 70 people seated. This space can be reserved for groups, but also day camps, meals and various activities.
washing
A washing machine and tumble dryer are available on the camping. You will find the tokens on sale at the reception.
Health
Three sanitary blocks heated in winter are spread over the camping and are accessible to people with reduced mobility.
Service area
A service area is available for camping-cars within the camping Ty Nenez.
Entertainment
Furthermore, the camping Ty Nenez will offer swimming and aquagym lessons. To improve your skills or learn to swim in a calm and pleasant environment, this is the perfect place!
You can also register for classes, workshops and muscle building methods. For any registration or information, contact 02 97 32 51 16.
Le camping do not forget the children. In fact, swimming, learning or advanced training courses will be organized during school holidays, excluding summer holidays.
Services of the camping ty nenez
Rental
A bicycle rental service is also available directly on the camping to fully discover the region at your own pace. Mountain bikes for adults, bicycles for children from 6 years old or trailers for children will be offered. Count 7 euros for half a day, and 12 euros for the day.
For the organization of your events, in addition to the pergola provided, the camping offers room rental through its partner, Le Moulin de Saint Yves. Information at the reception of camping or directly on the Mill site.
Ready
An iron and ironing board are available free of charge at reception.
The youngest will be able to come and borrow board games, rackets and ping-pong balls or comics from the reception.
Groceries / Drinks
A small grocery store at the reception camping open in season, you will be able to carry out your essential shopping and taste local products.
You will also find, during the summer season, bar services: cold or hot drinks, ice cream, etc., are on sale at the reception of your camping. You can even, if you wish, sit on the terrace. A breakfast service, on site or to take away, is possible in the morning. Your basket will include orange juice, hot drink of your choice, a croissant, bread, butter and jam.
Snack-bar
Come and enjoy a pleasant moment at the snack bar of the camping Ty Nenez, open seasonally. A fast food service is available in July-August: pizzas, pancakes but also breakfast, to eat in or take away.
Bread
A deposit of bread and pastries will allow you to taste fresh breads and delicacies every day for breakfast.
Kids Club
A children's club will occupy the youngest during the summer season. On the program: activities, laughter and friends! Information and registration with the camping.
Home
A mail service is at your disposal at the reception of the camping. Mail is sent out every day, and you can also receive mail if necessary. You will also find a stamp sales service.
The team present at the reception will inform you about the tourist activities of the region according to your tastes and your desires. Documentation on local tourism will be available there.
Booking
You will have the possibility to book for a short stay or even from one night when you want! This flexibility will allow you to organize your holidays more serenely.
Discounts
Specific reductions are available for many tourist structures in the region: Haras d'Hennebont, Flore submarine, Cité de la Voile, etc. camping.
Wi-Fi
Stay connected for free during your holidays with free access to the wifi of the camping, at reception, all over the site as well as in mobile homes. The wifi access codes will be given to you at reception at your request.
Animals
Dogs are accepted on the pitches and will be accepted under certain conditions in the rentals. Inquire directly with the camping.
To prepare your stay, go to pages Accommodation, Themes et Tourism.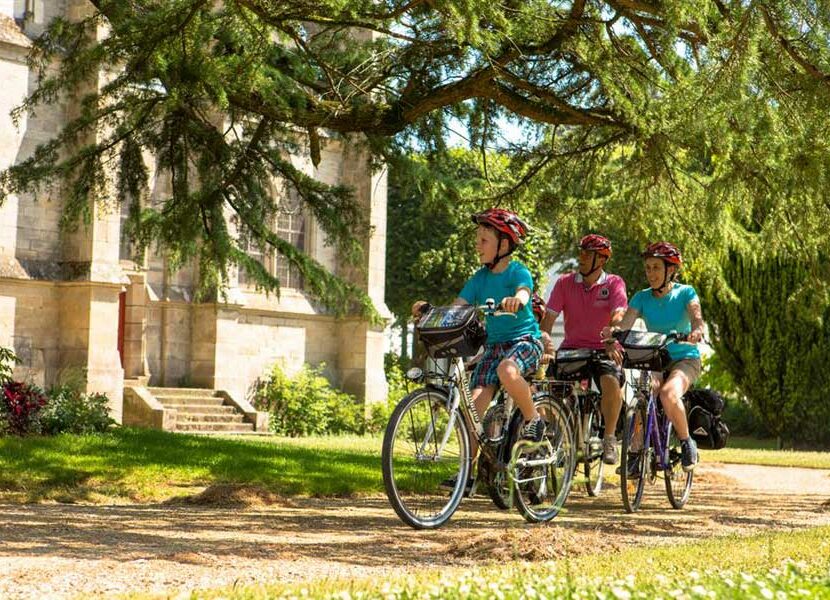 Themes
Morbihan will be the ideal region for practicing outdoor activities. Come and breathe the sea air while traveling on foot or by bike the roads and paths of Brittany.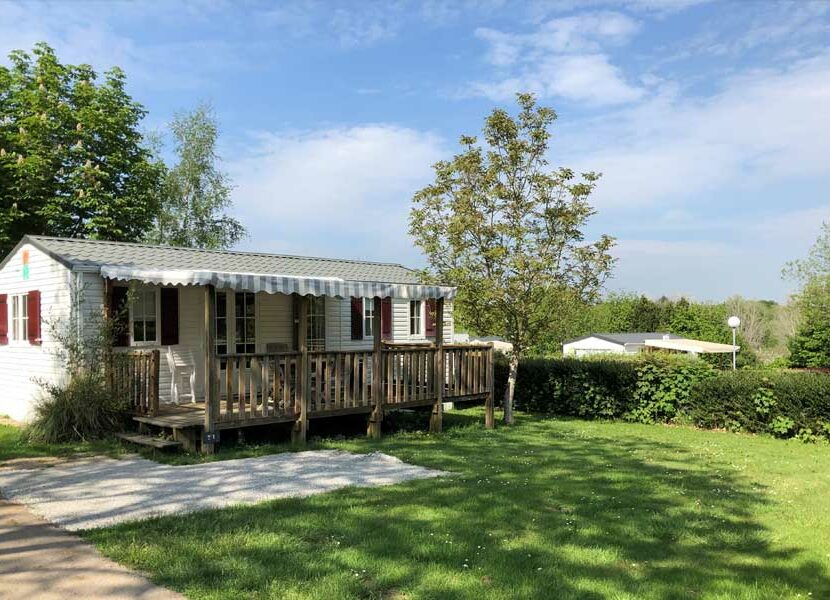 Accommodation
Ouvert toute l'année, le camping Ty nenez offers you the great Breton air, not far from Lorient, surrounded by nature and close to all amenities.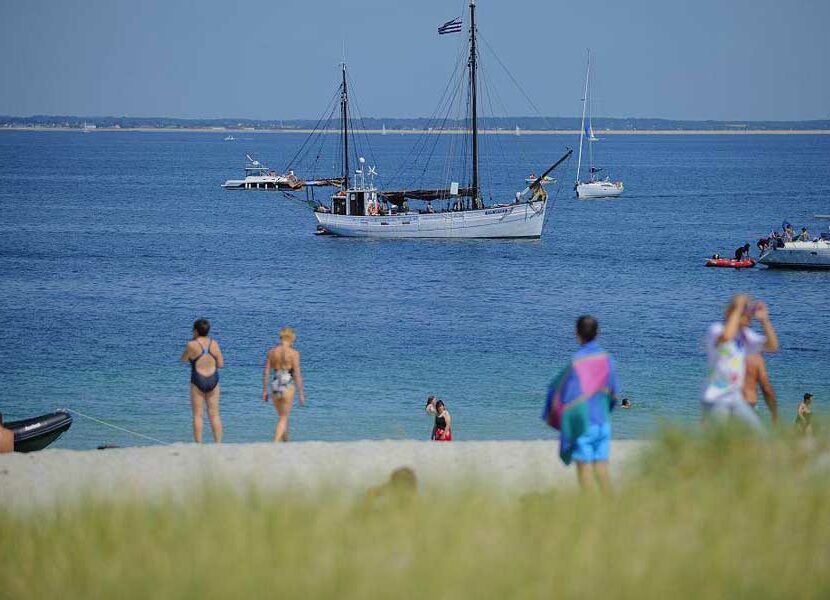 Tourism
Morbihan offers you the opportunity to discover the Breton heritage and its wonders and to practice a range of nature activities!
Average rating of the establishment
9.38 / 10
Elisabeth - REIMS
Type of stay:
In family with teenager (s)
Accommodation:
COTTAGE PRIVILEGE LIVING 2 bedrooms
Period of stay:
February 2021 7 days
Posted the :
23/02/2021
General:
Listening to and understanding the owner of the camping
Accommodation Reviews:
No comment.
PATSOPHANN
Type of stay:
Senior couple
Accommodation:
Comfort mobile home - 2 bedrooms 30 m2- with large semi-covered terrace 15 to 18 m2
Period of stay:
January 2021 8 days
Posted the :
09/02/2021
General:
WELL IN GENERAL EXCEPT THE NOT VERY CLEAN DISHES SALAD SPINNER WAS REMAINED FIRM WITH WATER AND "BAD SMELL" SALAD LEAVES PLATE AND SALAD BOWL WITH LOTS OF TRACE
NOTHING
Accommodation Reviews:
WELL
NOTHING
Nadine - reindeer
Type of stay:
Senior couple
Accommodation:
COTTAGE PRIVILEGE 2019 - 30 m2 - 2 bedrooms - LV - 160 bed - 18m2 semi covered terrace
Period of stay:
December 2020 7 days
Posted the :
30/12/2020
General:
The recent mobile home, the very large pitches, the calm
Accommodation Reviews:
The lounge area, the TV and especially the size of the bathroom.