Book your stay directly on our website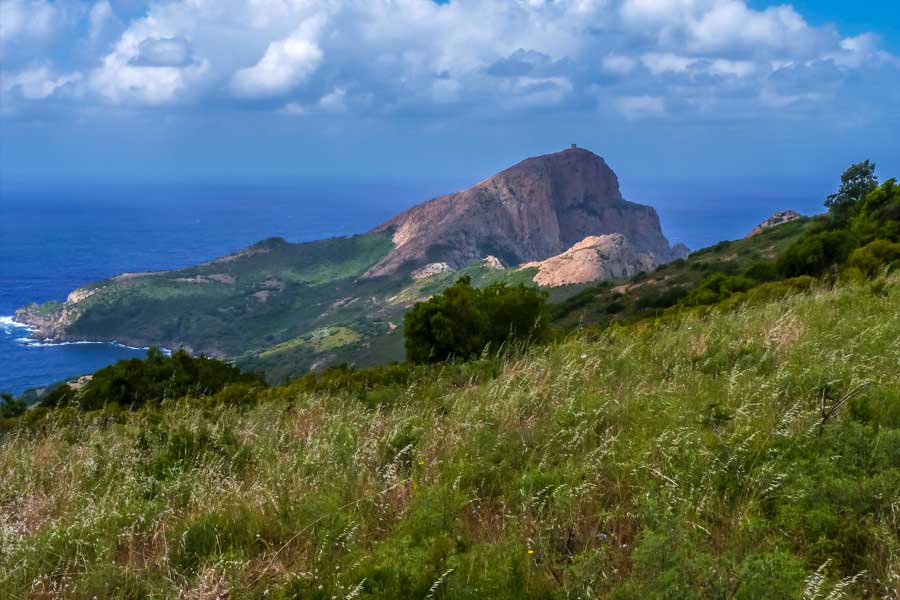 Corsica is an island that conceals many treasures, and its wonders, both natural and cultural, are sure to attract your curiosity. You will be amazed and leave with your head filled with unforgettable memories!
Hiking
Between maquis and overlooking the Gulf of Cargèse, hiking enthusiasts will be delighted. They will indeed find a number of paths near the camping. The Camping Torraccia offers you several courses for all levels, from beginner to advanced.
Lth coastal path leads you to the discovery of lookout towers built during the Genoese era to monitor the coast. The Omigna and Topiti towers are accessible in an hour of easy classified walking. On the other hand, it will take 3 hours to reach the Capu Rossu tower. Be careful, some passages are classified as difficult.
Girolata
4 hours of walking, classified as easy.
blue rocks
4 to 5 hours of walk classified Easy through the creeks of Piana.
The Castle
1 hour walk, classified as very easy, with a panoramic view of the creeks of Piana and the sea.
The Capu d'Ortu
5 to 6 hours of walking with difficult passages.
Torrents, lakes and canyons
For nature lovers, many natural pools are a delight for lovers of translucent and very cool water to relax after a day of hiking. Enjoy a bit of freshness in the middle of summer. Admire the surrounding landscapes. They are breathtaking!
You will find 35 kilometers from the camping, the village of Vico and its torrent.
At 45 kilometers, do not miss one of the natural curiosities of the region, the forest of Aïtone and its set of small waterfalls and natural pools carved into the rock, with emerald waters...
If you prefer lakes, creno lake, is exceptional for its beauty and location. In the heart of a forest, at an altitude of 1 meters, it will delight you. Accessible after an hour and a half of walking, its grandiose landscape will be a reward worthy of!
Calanques, gulfs and natural beauty
If you want to take full advantage of the sea and the creeks, treat yourself to a sea trip to discover the creeks of Piana, the gulfs of Porto and Girolata, as well as the Scandola nature reserve. Don't miss this natural gem. Here the terrestrial and marine heritage is preserved. Scandola corresponds to the emerged part of an old volcanic complex partially collapsed at sea. The diversity of its volcanic rocks makes it a real geological showcase. Its preservation has allowed the installation of a multitude of species, on land as well as at sea. Scandola is visited mainly by boat, its pedestrian access remaining very difficult. The beauty of the Gulf of Porto has earned it its listing as a World Heritage Site by UNESCO.
Historical patrimony
Loads
Lovers of history and old stones will begin their journey by Cargèse. It is indeed a former Greek colony of the XVIIth century. This city has kept a particularity from its glorious past. There are indeed two churches with different rites. In the fornt of the sea, a Latin church and a Greek church thus face each other.
Vico
The village of Vico offers a very different and more mountainous landscape. On a wooded slope, it is made up of old stone houses linked together by flights of stairs.
And more
Take a detour through the Convent of Saint Francis of Oletta of the XVe century, to admire his wooden crucifix made by an Italian master of the XVe century. Museum lovers can continue their journey to Ajaccio, 47 kilometers away. A Genoese city then later an imperial city, the richness of its cultural and religious heritage led to its labeling as "City of Art and History".
[Pictures : dawed bonz / Maxim Massalitin / JeanbaptisteM ]
If you want more information for your stay, do not hesitate to consult the pages Camping, Accommodation et Themes.
Explore our guide for holidays
Articles to help you prepare your holidays!