Camping PRL – Domaine de Miraval
Let's go for the holidays! Book your stay here 👇
Occitania
Tarn
BELLESERRE
Camping, guest room and reception room with swimming pool
Relaxation area with jacuzzi and massage room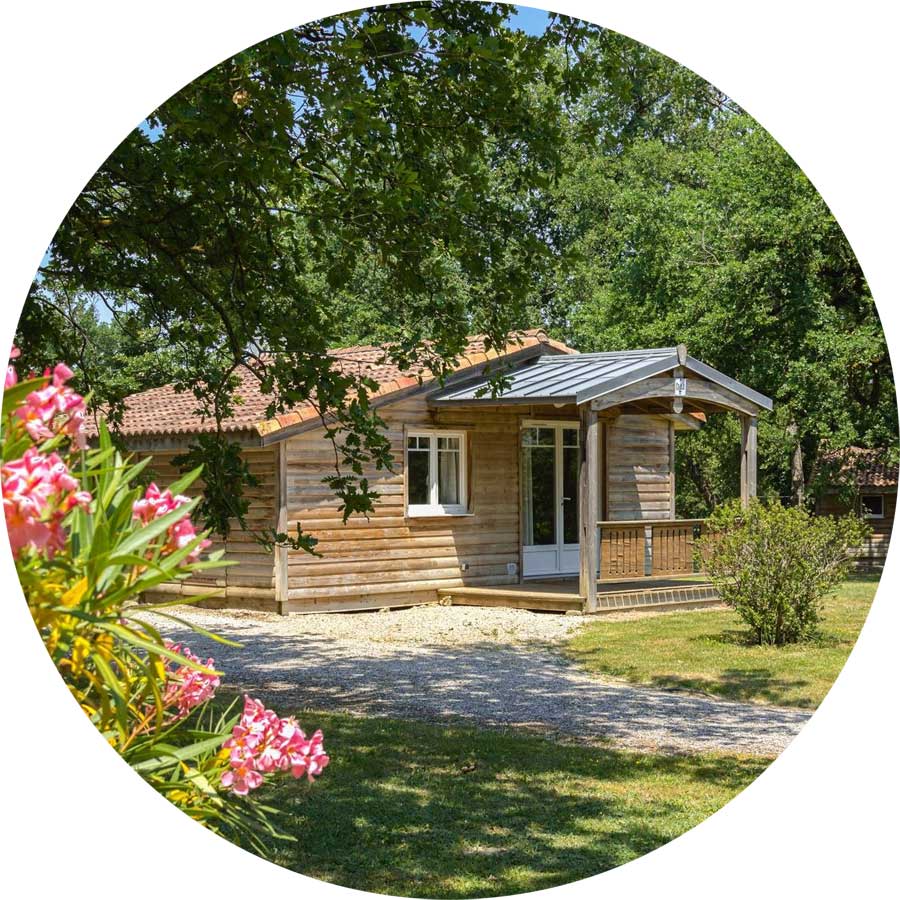 welcome to camping Domaine de Miraval
welcome to Domaine de Miraval, camping and residential leisure park. Chantal and Eric have imagined, designed and adapted an area of ​​excellence for you. You will thus discover a camping and a 4-star residential park. You will then spend your weekend or your holidays in harmony with the nature lavished by the Tarn region.
A region rich in its varied landscapes, its ancestral traditions and its architectural and cultural heritage. So set off at the foot of the Montagne Noire, a stone's throw from the Albi Toulouse Carcassonne triangle, in a wooded and landscaped park. the Domaine de Miraval offers you according to your desires, mobile homes or wooden chalets. They are comfortable and offer privacy and space. In addition, you will have access to a large heated swimming pool, a relaxation area with jacuzzi and massage room. Finally a reception room for weddings, a small wood and games (balls, swings, badminton…) are also planned for you!
In addition to the leisure activities on site, and thanks to their local partners, athletes will be delighted with a wide choice of practices. Road biking or mountain biking, fishing, hiking, horse riding, canoeing, paddleboarding, sailing, canyoning and many other activities will be offered to you!
Note that a special welcome is also provided for riders!
And then you can participate in tours to taste the wines. You will go to listen to music or simply enjoy being in the middle of a splendid nature. Why not meet the Tarn winegrowers during aperitifs-concerts in the Gaillac vineyards. And, for heritage lovers, the Tarn turns out to be a region rich in sites and museums. So do not hesitate any longer and go discover the treasures of the Tarn thanks to the Domaine de Miraval !
Imagine your holidays AT DOMAINE DE MIRAVAL in the Tarn
Above all, the Tarn offers such a diversity of landscapes and activities that you will inevitably be surprised by unexpected atmospheres and encounters. If you are looking for thrills, you will love going down the Gorges de l'Aveyron by canoe. If you have the soul of a bird, you will fly in a paraglider. Then you will explore caves. Then again you will climb the heights of one of the "Most Beautiful Villages of France"… Nothing will be able to stop you. You will be real adventurers!
On the other hand, for those who prefer calm and relaxing activities, you will find from the Domain of Miraval, your pleasure during a round of golf. Or an afternoon fishing with the family, or simply a bike ride or walk along the Canal-des-deux-mers.
The landscapes alternate between plains and hills dotted with fields and orchards, wild gorges, limestone plateaus, and hillsides covered with vines.
In short you will stay at Domaine de Miraval, at the heart of an unprecedented density of built heritage made up of medieval towns. Bruniquel, Caylus and Saint-Antonin-Noble-Val. Meet in Montauban, an abbey listed as a UNESCO World Heritage Site, a town of Art and History. You will be struck by these dizzying atmospheres which will transport you to sometimes wild and rustic regions. But always welcoming and caring!
A real place to relax in the heart of nature
Le camping Domaine de Miraval welcomes you at the crossroads of history and nature. History, which will make you travel from the abbey-school of Sorèze to the house of saffron, via the church of Notre Dame de la Jonquière. And then the Tarn is a region rich in sites and museums. For example the museum of dolls, magic, cars, glass of Carmaux…. In fact, you will just have to make your choice according to your desires and your aspirations. Nature of course, thanks to which you will be "hopeful" (stunned in patois) by its variety, its majesty and who knows… Maybe even its magic!
The Montagne Noire offers you a relief with multiple valleys, deep gorges, sometimes impetuous streams, various and varied rocks, dense, bushy and colorful forests. Over the seasons, your mood and the colors, you will explore these mythical and mystical territories and will certainly want to nourish yourself with all these energies to regenerate you.
A relaxation area for your well-being
If you want to live a rejuvenating experience, a privileged moment where you take care of yourself, book a massage session at reception! A space for relaxation has been set up in the main building. In short, it includes a wet room with Jacuzzi and shower with jets, a massage cabin and the provision of beauty treatments. This space extends outside onto a wooden terrace with lounge chairs. It is protected from the prevailing winds by an angle of the wall, and overlooks part of the landscaped park. You will be out of sight for more privacy and the possibility of relaxation. Ultimately, it is a perfect place to take a relaxing break and focus on your well-being.
Nothing like it to find your serenity and your balance. Just think about relaxing after a great day of excursions or activities full of emotions and discoveries!
the domain of miraval offers you a tailor-made service for large receptions
Are you organizing a wedding, a baptism, a company conference or a birthday? The Domaine de Miraval offers a large reception room of 145 m² with large bay windows overlooking the park. The room can accommodate up to 110 people seated and 180 for a reception. It has a small annex room ideal for bringing children together or for a small, more intimate reception. An adjacent terrace is covered. It measures 100 m². It is sheltered and spacious.
The heated swimming pool is an undeniable asset to add charm to the ideal setting for your reception. A fully equipped kitchen will be made available to the catering service of your choice. You will also be able to take advantage during the beautiful days of an immense park of 7 hectares and a half and of undergrowth.
An ideal place to experience unforgettable moments and immortalize them with magnificent photos.
In terms of accommodation, the Domaine de Miraval has multiple solutions to accommodate your guests. With 9 mobile homes that can accommodate 36 people (and one more person per mobile home if it is a child), 8 chalets that can accommodate 50 people, a dormitory gîte with 21 beds accompanied by a 40m² room, a equipped kitchen and a bathroom. A guest room with private bathroom and a living room (20 m²) in which the bride and groom can have their hair done, etc. You can thus accommodate a total of 111 people and you will also have the possibility of putting up tents with shower and toilets for people going to camp.
domaine de miravail and its geographical landmarks
To prepare your stay, go to pages Accommodation, Themes et Tourism.
Services
Reception
Horse riders welcome
Free access to ADSL by WiFi at reception
Restauration
Bar / ice cream
Snack grocery store
Bread and pastries deposit
Other
Laverie
Bicycle Rental
Washer
Ironing room
Refrigerator provided
Sheets rental
TV rental
Crockery provided
Entertainment
Home events
Reception room for groups, weddings, baptisms and birthdays
Equipment
Well-being / relaxation
Small wood with small paths for those looking for a little more solitude
Relaxation area with a wet room with jacuzzi and shower with jets, a massage cabin and beauty treatments
Bar open in summer on the terrace
Aquatic center
Large heated swimming pool from April 15 to October 15
Youth
Children's play area with swings and small house
Playful
Giant Sudoku and board games
Bowling
Ping-pong
Badminton court
Mini-football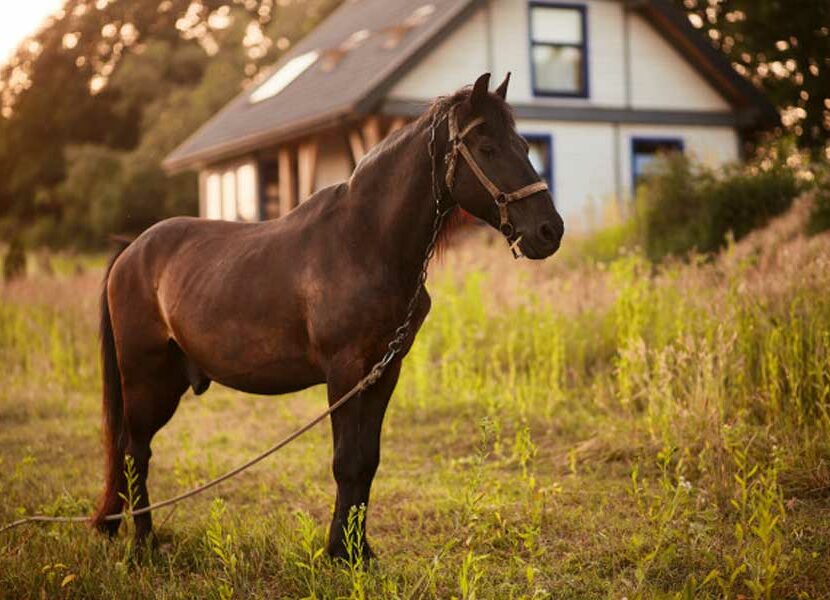 Themes
The Tarn is a true natural setting where fishing, hiking, horseback riding, cycle tourism and mountain biking simply combine to allow you to discover the treasures of the region.
Accommodation
More than just camping, Domaine de Miraval offers you to stay either in a fully furnished and comfortable chalet or mobile home, or in a guest room, cocoon and pretty!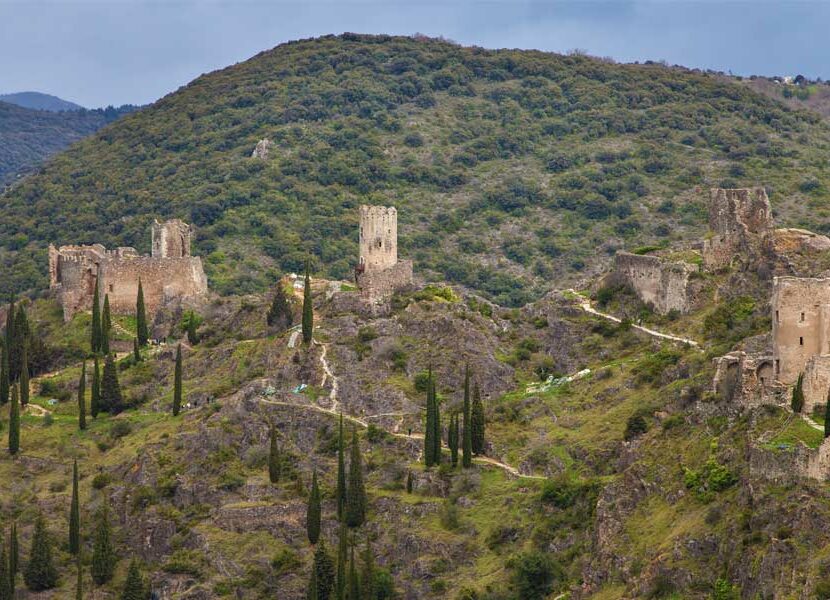 Tourism
Le Domaine de Miraval is located in the rural town of Belleserre, south of the Tarn, in the heart of the Lauragais region and less than 10 km from Revel St Férreol, 25 km from Castres and 60 km from Toulouse!
Average rating of the establishment
9.52 / 10
John Phil F
Type of stay:
In family with teenager (s)
Accommodation:
Chalet
Period of stay:
October 2021 2 days
Posted the :
10/10/2021
General:
No complaints. Warm welcome from the owners, little attentions for the comfort of customers. ideal place to relax impeccable cleanliness we will return there for sure. thanks to Chantal and Éric.
Accommodation Reviews:
Cleanliness of the chalet the large plot between each chalet the barbecue area and individual picnic under the magnificent trees ...
LAURA G
Type of stay:
In family with child (ren)
Accommodation:
Mobile home (2 bedrooms)
Period of stay:
August 2021 7 days
Posted the :
03/09/2021
General:
heated swimming pool calm inflatable castle children in total safety
Accommodation Reviews:
quiet
GWENAELLE M
Type of stay:
In family with baby (s)
Accommodation:
CHALET Les Cases
Period of stay:
August 2021 5 days
Posted the :
30/08/2021
General:
Multitasking owners. Calm environment.
Accommodation Reviews:
Spaced and well-equipped chalets