welcome to camping Nostradamus
Come and discover our leisure area in the Provençal countryside at camping Nostradamus, in Salon-de-Provence.
In the heart of the Green Crau with a breathtaking view of the Alpilles, we will welcome in a large green and wooded agricultural domain, on large pitches, tents, caravans and camping-cars. Mobile homes are available to holidaymakers looking for more comfort. Wood-fired pizza truck or restaurant with friendly and creative cuisine, you will not escape the gastronomy in our camping !
Many activities await you at Nostradamus: swimming in a swimming pool or in a natural river with a slide bridge and ropes, a playground or mini-golf, volleyball or pétanque, whatever your age, you will inevitably find your happiness, in joy and good humor! Hiking or cycling will allow you to discover the Crau region. You will discover the Green Crau, its canals and wet meadows, and the great wealth of its fauna.
The Alpilles trails will await mountain bikers in search of wild nature and sensations. If you prefer to admire architecture and old stones, you will be less than an hour from the great places and unmissable cultural monuments of the region.
Aix-en-Provence, Marseille, Arles or Avignon, discover the rich heritage of Provence and the Camargue!
Enjoy the superb setting of camping Nostradamus in the heart of Provence, by the canal. Just one more camping, a real leisure area!
In the open countryside on a former agricultural estate, 5 minutes north of Salon-de-Provence, the camping Nostradamus sees itself as a real space for
shaded recreation, under the plane trees. It is established along the Boisgelin canal, which is a real natural swimming spot. Freshness guaranteed in summer!
Equipment
Piscine
You will enjoy a beautiful swimming pool of 110 square meters and a paddling pool for the youngest. A solarium with armchairs and deckchairs is at your disposal for pleasant moments of relaxation.
Bowling
Lit up at night, take advantage of the pétanque court for your boules or molkky games.
Sports equipments
You will enjoy a beach volleyball court in the heart of the Nostradamus. Young or old, gifted or not, everyone will be able to meet there for frenzied parties or good times of laughter.
Soccer cages for football enthusiasts are available, as well as a ping-pong table for those who prefer to use their hands. If you want to combine the two, do not panic, a table football is at your disposal on the camping !
Mini golf
With friends or family, mini-golf is the guarantee of pleasant and convivial moments.
Playground
A beautiful playground will delight the youngest with its slides and climbing net.
Riverside terrace
A 160 square meter terrace, at the water's edge, facing the sunsets, awaits you at the Nostradamus if you sit down at the So Fraich 'hut.
The space can be privatized, do not hesitate to inquire at the reception of the camping.
Canal
A significant flow for a real natural aquatic park. the facilities and equipment will allow you to transform yourself into a real water adventurer: slide-bridge, ropes in the plane trees, everything is done to ensure that you have a good time.
For the bravest who are not afraid of falling, a slackline is installed above the canal.
Services
Ready
The Nostradamus will lend you everything you need for your sporting activities on the estate: volleyball, football, ping-pong rackets, golf clubs and balls, molkky game and pétanque balls.
Day pass
Nostradamus is much more than a camping, it is a place of life where you feel good and where you can enjoy the sweets of Provence, for a stay or for a day. During the day, come and enjoy this little corner of paradise shaded under the plane trees, the swimming pool, the canal, the facilities and the atmosphere of the Nostra. In the evening, you can sit down for a bite to eat at the So Fraich 'hut or at the NostraPizza pizzeria. End your day by participating in our evening entertainment on the terrace by the canal. You will get a day pass for 14 euros with access to all activities and facilities (7 euros for children under 10) or free if you eat at NostraPizza or at the hut.
Application
Download the free Nostradamus app and enjoy many benefits. You become a member of the club and benefit from permanent offers on daytime services (swimming pool, privatization of spaces, etc.). You will have priority over table reservations at the restaurant and at NostraPizza, receive last-minute offers on accommodation and have access to your loyalty card at any time. You are in direct contact with the nostra team and its community to discuss, share your photos, organize your stay ...
Available on Google Play, "Nostra Camp: outdoor accommodation".
Loyalty program
By joining the loyalty program for free, you benefit from an additional 10% discount on an overnight stay and advantages on various events. For 10 nights spent at the Nostradamus (10 consecutive nights or 10 x 1 night), the camping offers you one. You will need to download the free Nostra app and create an account. Once your account is registered, your loyalty card will be displayed. When paying for your night or your stay, all you have to do is present your loyalty card on your mobile at reception to validate the night and credit you with the corresponding points.
Restauration
You will have different catering options, to vary the taste pleasures:
the NostraPizza truck, at the water's edge with its wood-fired oven and artisanal pizzas, kneaded on site. To eat in or take away on your site, you will enjoy a range of original and homemade pizzas. The first pizzas are ready around 19 p.m.
At the P'tit Snack, on the terrace, you can be served from 8 a.m. to 22 p.m. in July-August. simple and fresh products all day long: ice cream, local fruits, homemade sandwiches, fries and breaded chicken, drinks ...
La Paillote So Fraich, on the terrace, offers home-made meals based on local products every lunchtime, a juice and salad bar and artisanal desserts. In the evening, convivial platters will be served to you facing the sunset on the terrace. Moment of relaxation guaranteed!
Entertainment
To enjoy your evenings, the camping meet you on the Riverside terrace for various activities three times a week: the blind test, karaoke and team quiz. Good atmosphere and conviviality guaranteed!
In the event of strong heat, you will take advantage of the night opening of the swimming pool.
To prepare your stay, go to pages Accommodation, Themes et Tourism.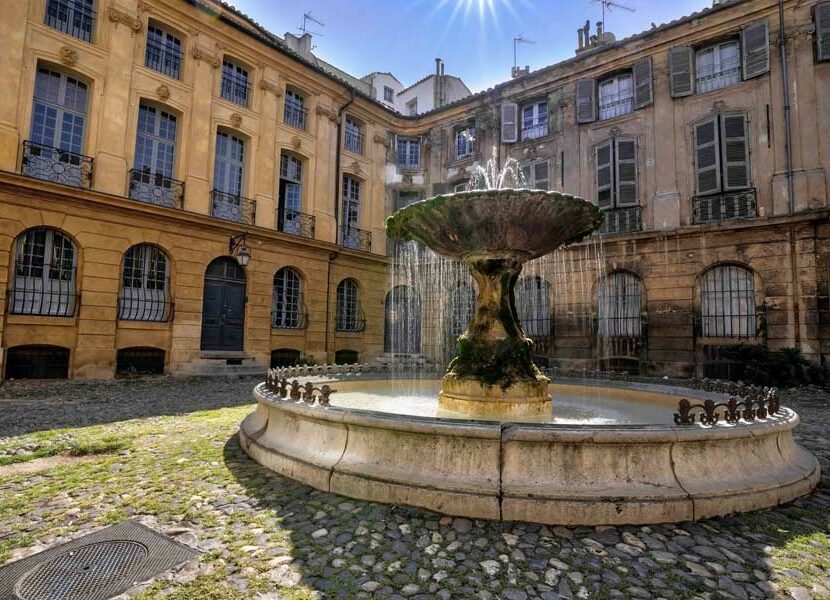 Themes
Provence combines natural wonders and cultural heritage. Nature or architecture, there will be something for everyone!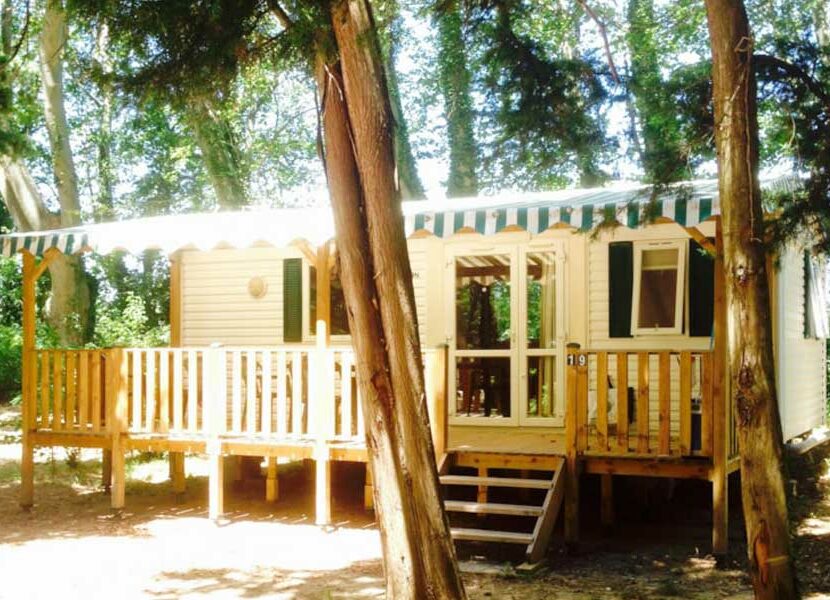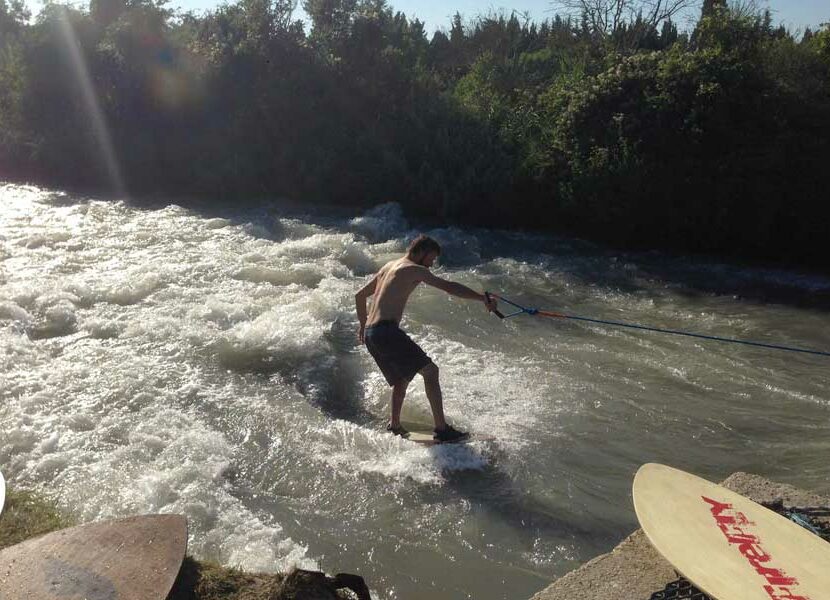 Tourism
Discover the natural, cultural and gastronomic heritage of Provence, where many possibilities for activities are available to you.
Average rating of the establishment
8.44 / 10
Activities and entertainment
René - NANCY
Type of stay:
Senior couple
Accommodation:
Placement
Period of stay:
December 2020 5 days
Posted the :
24/12/2020
General:
Very warm welcome and very helpful no catering following the Covid-19 events
Accommodation Reviews:
Very pleasant site despite the winter season
Activities and entertainment
Pierre-Yves - Coulonges sur Sarthe
Type of stay:
Senior couple
Accommodation:
Placement
Period of stay:
September 2020 3 days
Posted the :
25/09/2020
General:
We were able to put ourselves where we wanted
Accommodation Reviews:
No comment.
Anne - Paris
Type of stay:
In family with child (ren)
Accommodation:
3 bedroom mobile home
Period of stay:
September 2020 2 days
Posted the :
24/09/2020
General:
The proximity to the wedding hall, the huge trees. The ball court, volleyball, ping pong, the river and the surroundings of the camping.
Accommodation Reviews:
No comment.
Activities and entertainment