welcome to camping Mas Llinas
Karine and Roger await you in a simply enchanting setting, at the Camping Mas Llinas. On the borders of the Catalan Country and at the foot of the Albères, you will find Mas Llinas everything you need to make your vacation unforgettable.
A family welcome and many advantages near Boulou, a charming spa resort 15 kilometers from the sea.
Comfortable accommodation surrounded by nature. Thanks to the immense fine sandy beaches of Argelès, St-Cyprien, Canet and Le Barcarès, you can indulge in seaside activities (swimming, diving, marine nature reserve, water sports, sailing, cruises, sea fishing …). Otherwise why not enjoy the simple pleasure of a hike? Or equestrian? An ideal formula to admire the colors and the lights of this coast. She inspired the greatest Fauvist painters of the early twentiethst century, Matisse and Derain. With its rocky coves, its magnificent seabed and its vineyards, the Côte Vermeille will reveal its treasures and its unique heritage to you. Take the case of Collioure, Port-Vendres and Banyuls towards Cap Béar.
Unforgettable vacation insurance
When you stay at Camping by Mas Llinas, it is much more than the services of a camping that you will find. You will be warmly welcomed as friends. It is in a global state of mind of service, support and quality that the whole team is committed to welcoming you to offer you moments of joy, relaxation and sharing.
In addition to the care taken in maintaining the premises and accommodation, you can choose from a large number of activities organized within the establishment.
The swimming pool, its paddling pool and its solarium will be a delight when you dive into the revitalizing water. Would you like to take care of yourself? Their partner Valérie welcomes you to her Yurt to provide you with hot oil treatments in a unique and soothing atmosphere.
Have you planned treatment at the thermal baths?
Le camping offers you a special 2-week spa treatment package, the third free in a mobile home (offer not valid in July and August) and a free shuttle to take you to the Boulou spa from 07 am (except July and August).
As for games, a games room at the bar with billiards, table football, pinball, shuffleboard. You will also appreciate a play area dedicated to children (swing and hut with slide). A multisports ground for teenagers (football, basketball and handball), two petanque grounds and a ping-pong table will make your family happy!
You like to participate in activities organized by the camping ?
Do not miss every Sunday evening, the welcome drink, the lotto or the karaoke evening. Every Tuesday from 10:00 am; Céline runs a recreational workshop for children. You can also participate in swimming pool and fluorescent evenings. And, for the pleasure of sharing good meals, some Tuesday evenings are scheduled for mussels and fries. Thursday evening, themed evenings with meals (paella, fideua or chicken prawns)! Are you hungry?
le camping mas llinas, an idyllic location ...
At the gates of Spain, you will discover at Camping by Mas Llinas an enchanting setting. Its influence is without appeal. Collioure is 20 km, Argelès 18 km, Perthus 7 km, Girona 40 minutes and the Costa Brava 45 minutes. You will feel in harmony with nature. If you are camping, all the pitches are spacious and well demarcated and have individual electricity connections.
Located in Le Boulou, on the edge of the Catalan Country, at the foot of the Albères, this camping is calm, family and friendly.
Isn't that what you are looking for for a pleasant vacation? You will be amazed by the variety of landscapes and the view of the Canigou. The Albères massif will leave you dreaming. the Camping Mas llinas is ideally located. The shops are at 1500 meters (Leclerc, Lidl etc.…). The city center of Boulou 2.5 kilometers away. Then you can easily discover the medieval city and visit the water museum. You will enjoy its market every Thursday and Sunday morning. Do you want to taste local products?
Treat yourself to one of these typical restaurants where you will savor Catalan dishes. Do you want to know the surrounding sports? Canyoning and jet skiing are the kings of thrilling activities! Their canyoning partner is located in Céret, 7 km from the Camping Mas Llinas. During the course, you will be able to jump in chasms of 2 to 8 meters, slide on natural slides and evolve in the bed of the river where atypical passages await you. The Anelles canyon is located in Céret in the Albères massif. The Llech gorges are practiced in Prades at the foot of Canigou.
To have fun on a jet ski, meet their partner at the port of Saint-Cyprien near Argelès sur Mer (30 minutes from camping Mas Llinas). The jet ski fleet and towed vehicles await you for guaranteed gliding sensations and fun! Many leisure activities are available to you around the Camping Mas Llinas. The leaflets are available at the reception of the camping !
… And strategic!
The department borders Catalonia to the south with Andorra and the Midi-Pyrenees region to the west. In the Pyrénées-Orientales lies the eastern end of the Pyrenees, on the northern slope. You can reach the massifs of Carlit, Canigou and Albères. But also the Capcir plateau and the Cerdagne valley in its French end. Lovers of nature and hiking, you can enjoy emblematic mountains. The Canigou (2784 m) or the Carlit (2921 m). Precious nature reserves, seaside resorts and spas, military fortifications of Vauban and a rich cultural, historical and symbolic heritage.
In addition, the Pyrénées Orientales have 692.8 km of cycle paths on 7 greenways.
Take the time to study them before you get on the bike. You will be able to choose the route that suits you according to your form and your desires! The EuroVelo 8 - Pyrenees - Mediterranean country, joins for example Argelès-Sur-Mer and Collioure. Passing through 21 kilometers of maintained and smooth track, you will reach the Boulou at the gates of Spain. You will walk on the foothills of the Pyrenees and the Albères. A very nice roaming in the heart of the Eastern Pyrenees!
To prepare your stay, go to pages Accommodation, Themes et Tourism.
Services
Reception
Reception open every day in season (July and August): 8 a.m. to 00 p.m.
Off-season opening: 9 a.m. to 00 p.m. and 12 p.m. to 00 p.m.
Special curist formula (off season) 2 weeks rental the third free in a mobile home
Free shuttle to take you to the cure du Boulou from 07:00 a.m. (except July and August)
Restauration
Paying breakfast at the bar camping every morning in July and August from 8:00 a.m.
Coffee or tea or chocolate, Baguette, pastries (croissant, pain au chocolat) and fruit juice.
Bar, Bread and your pastries on reservation
Trade
Grocery store at reception
Practical life
Two washing machines and a dryer.
Ironing board and iron available at reception.
TV rental
Disabled accessible sanitary
Free WIFI at the bar and its patio, and paying on the pitches
Entertainment
Welcome
Every Sunday evening welcome drink
Youth
Every Tuesday from 10:00 a.m .: Recreational workshop for children led by Céline
Lunch
In season (July and August) every Sunday noon roast chickens (fries or potatoes) to take to order at the bar of camping.
Evening
Every Sunday from 17 p.m., a food truck is present at the bar of the camping in order to offer you to taste the pizzas to take away.
Every Wednesday evening from 17 p.m., a food truck will offer you its specialties from Reunion Island (cod acras, rougaille sausage). Take away.
Every Thursday evening from 19:30 p.m., a themed evening is offered with a Catalan specialty meal (Paella, Fideua).
Every Sunday evening (in July and August): Loto or Karaoke
Tuesday evening: mussels and fries evening or pool evening
Thursday evening: themed evening with meal (paella, fideua or chicken prawns).
Pool parties Fluo evenings
Well-being
Hot oil treatments and massages
Equipment
Youth
Playground dedicated to children (swing and hut with slide).
Playful
Bar games room: Billiards, table football, pinball machine, shuffleboard
Multisports ground for teenagers (football, basketball and handball).
2 petanque grounds
A ping-pong table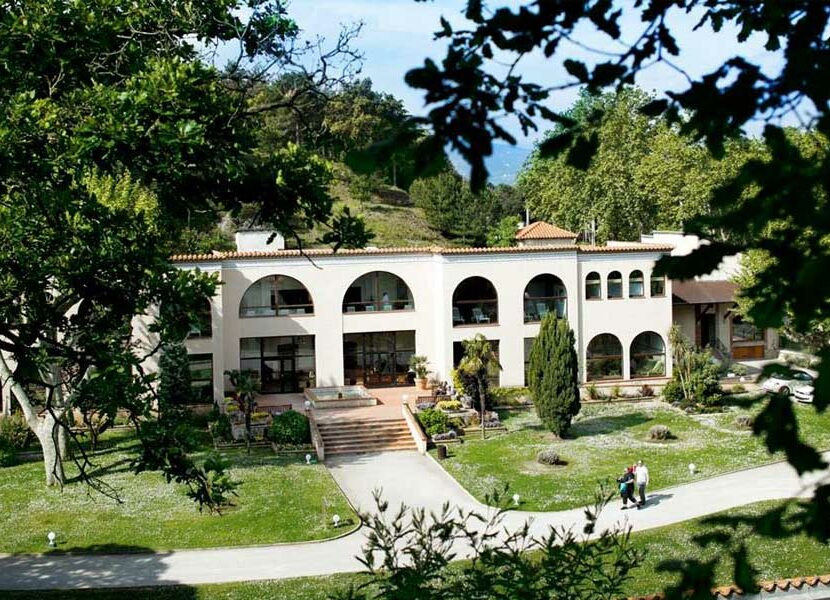 Themes
If you want to spend your holidays in the Eastern Pyrenees, enjoy the thermal baths and visit the heritage, the Camping by Mas Llinas is your host!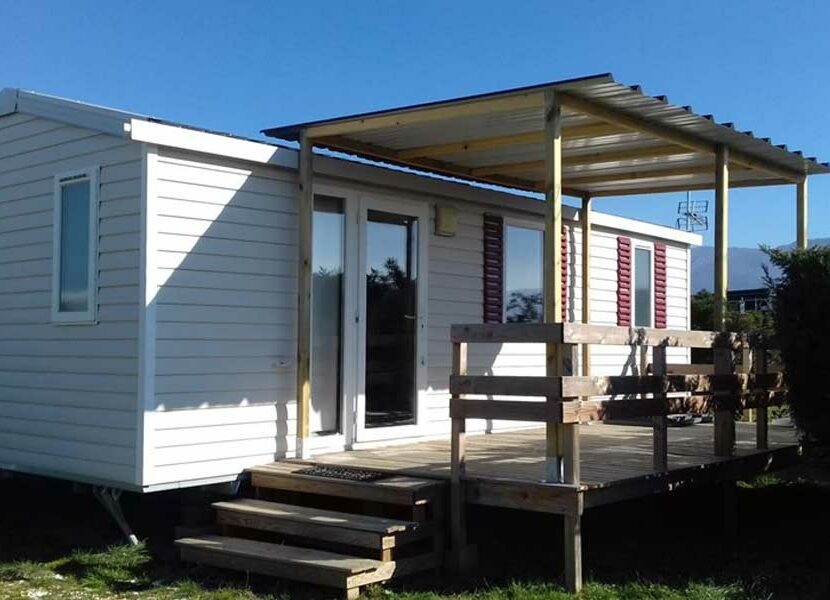 Accommodation
For a successful holiday in an exceptional location in the Pyrénées Orientales, book at Camping by Mas Llinas your caravan site, camping-car or tent, or opt for the rental of chalets or mobile homes with soothing comfort.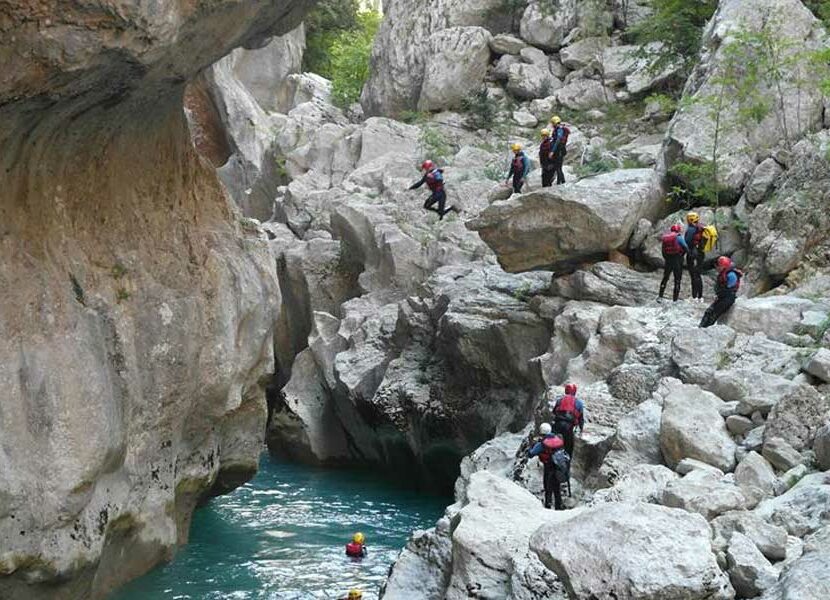 Tourism
Le Camping Mas Llinas is located in the heart of the Eastern Pyrenees, an ideal place to discover the Catalan hinterland, and the riches of the Côte Vermeille.
Average rating of the establishment
8.88 / 10
Eric T
Type of stay:
Individual
Accommodation:
Pitch + vehicle + electricity
Period of stay:
March 2021 5 days
Posted the :
16/03/2021
General:
Very satisfied for everything: welcome, location, equipment
Accommodation Reviews:
Quality equipment, quiet locations
PATRICK - ATTIGNATE
Type of stay:
In family with teenager (s)
Accommodation:
Mobile Home Trigano 33m²
Period of stay:
August 2020 7 days
Posted the :
13/09/2020
General:
We enjoyed the calm and the family side of the camping
Accommodation Reviews:
Matched well for a family of 4 (2 adults and 2 teenagers) The view is very nice
Rene - SAINT CHAMOND
Type of stay:
In family with child (ren)
Accommodation:
Grand Luxe 40m² mobile home
Period of stay:
August 2020 7 days
Posted the :
08/09/2020
General:
Cleanliness and calm
Lack of kitchen accessories
Accommodation Reviews:
The dishwasher the 2 bathrooms the air conditioning