welcome to camping The sunflowers
Laëtitia, Rémond and their children welcome you to the camping The sunflowers, family, authentic and friendly. They offer you unforgettable holidays in the peace and wide open spaces of the countryside, in unspoiled nature, 500 meters from the forest.
You will practice hiking or mountain biking in the rugged landscapes of the Sarthe, Orne, Mayenne and Alpes Mancelles. Young and old can indulge in fishing, canoeing, sailing or even tree climbing on the classified site of Sillé Plage. You will be captivated by the beautiful state forests, by more than 1000 kilometers of marked routes, on foot or by bike. You will discover castles and take the time to stroll through our villages labeled "Petites Cités de Caractère" or "Station Verte". In 35 minutes you will visit Le Mans and the Plantagenêt city, the Epau abbey and the famous circuit. The heritage of Sarthe is also farm gastronomy: Rillettes, famous poultry from Loué, Sarthe cooking pot, country inns which transmit the art and the reflection of our land.
Un camping dynamic for the pleasure of young and old!
What happiness you will have by discovering all the services, equipment and activities organized within and around the camping. The children will have giggles at 17:30 p.m. (free). They will be able to compete in a laser game (Monday at 19:30 p.m., 10 euros per person). The mini golf (3 euros per person) promises you wild parties in groups. In a games room, you will have access to table football and board games. A ping pong table is also at your disposal. And for those of you who want to get some fresh air, there are many hiking and mountain biking tours to do around the camping, with or without a guide, on the theme of nature or heritage.
Discover the hikes around Sillé-le-Guillaume: destinationcoco.com. Find all the marked routes in the Coëvrons: coevrons-tourisme.com.
Le camping is also accessible by routes suitable exclusively for pedestrians and / or cyclists. Horse-riding enthusiasts, go to the Châtaigneraie equestrian center just 500 meters from the camping ! If you want a privileged moment of relaxation, contact the reception of the camping to schedule a massage session. Finally for gourmets, the camping made table d'hôte once a week!
A stay in the heart of nature
Forests, ponds, lakes, picturesque villages, by motorbike, by bicycle, on horseback or on foot, you will be struck by the diversity of the landscapes and the activities to explore them. Near the camping, Sillé Plage, in the heart of a forest massif, is a 32 hectare lake which allows you to practice numerous nautical activities: Swimming, pedalos, sailing, canoeing, fishing ... You can also indulge in climbing on the sites of Rochebrune or Saut du Serf, for hiking, mountain biking, horse riding! On site, restaurants and bars await you to relax, activities for your children with the pony merry-go-round, family fun with the mini-golf! The sites of Saut du Cerf and Rochebrune offer a culminating point of view and an exceptional panorama on the national forest of Sillé and the surrounding grove. The nature of the rock differs between Rochebrune (Armorican sandstone) and that of Saut du Cerf (sandstone called Sainte Suzanne).
These two sites are very popular with hikers and climbing enthusiasts. Finally if you agree to take a little car to discover another nugget of the region, go and explore the national forest of Berce! It is an exceptional forest, the flagship of the French forest. With 3000 ha of oaks and 2400 ha of coniferous trees, it produces highly sought-after quality woods, in particular oaks exploited for more than 200 years, highly sought after in cooperage. It is an ideal place for hiking, horseback riding, cycling and mountain biking (280 km of marked circuits). 3 marked hiking trails invite you to discover it: "At the school of the forest": Family loop of 1h30, "Sentier du Vivier": Loop of about 2h30 between bocage and forest and the "Sentier de la Futaie des Clos »Which you will discover through a downloadable smartphone application.
Unmissable visits near the camping
5 minutes from camping, young and old can indulge in fishing, canoeing, sailing or even tree climbing on the classified site of Sillé Plage.
20 minutes from camping you can visit the educational farm " the Paradise of Charnie »
In 35 minutes you will visit Le Mans and the Plantagenêt city, the Epau abbey and the famous 24 Hours of Le Mans circuit.
At 1h20 you will visit the Zoo de la Flèche (special rate for campers from camping).
The surrounding markets
Wednesday in Sillé le Guillaume: 8.00 - 13.00
Thursday in Conlie: 8.00 - 12.30
Saturday at Fresnay sur Sarthe: 8.00 - 13.00
To prepare your stay, go to pages Accommodation, Themes et Tourism.
Services
Restauration
Bread
Snack with terrace and picnic tables
Practical life
Wi-Fi
Washing machine and dryer
Dogs allowed
Host table
Entertainment
Youth
Children's entertainment
Laser game animations
Equipment
Playful
Mini Golf
Ball games
Sports field
Ping-pong
Volleyball
Badminton
Foosball
Youth
Inflatable
Swing
Slippery slide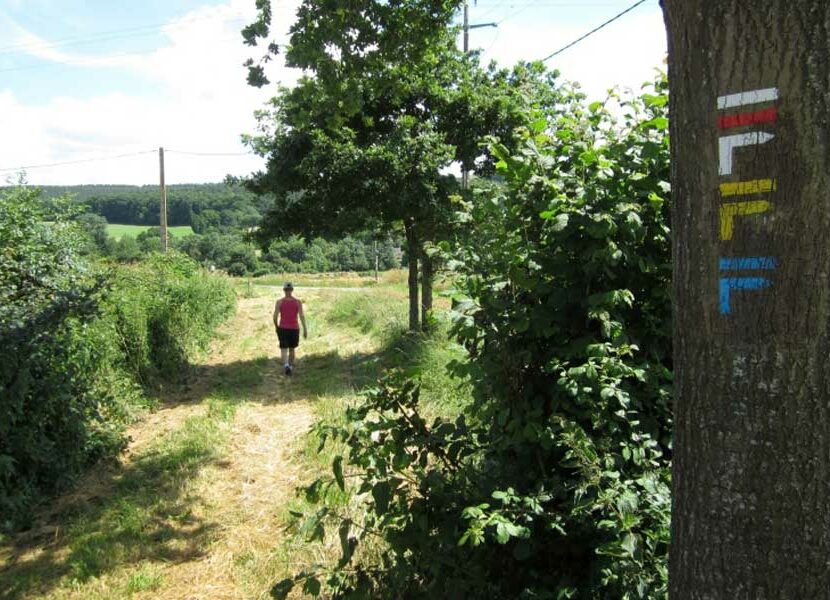 Themes
Hiking or mountain biking and discovering heritage are undoubtedly the best activities to discover the secrets of the Sarthe.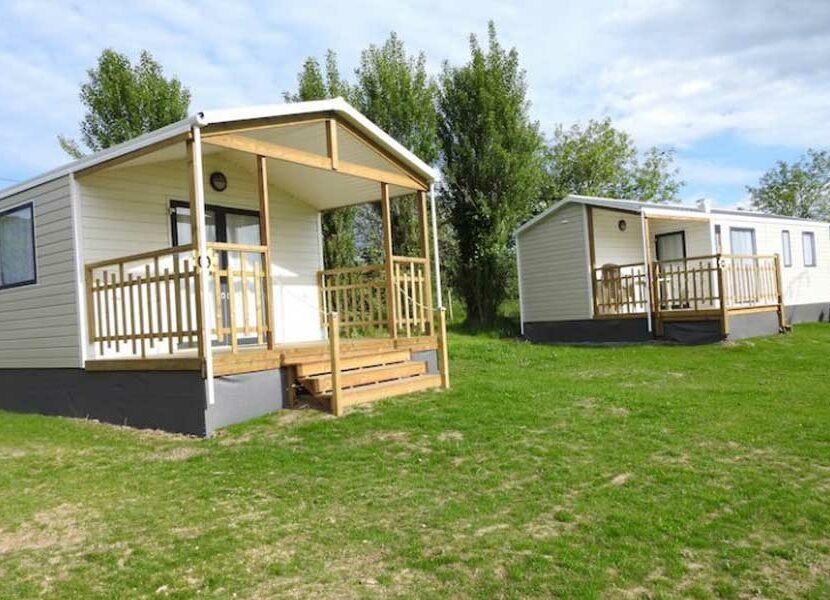 Accommodation
welcome to camping The sunflowers, a family, authentic and friendly place where you will find a wide choice of accommodation.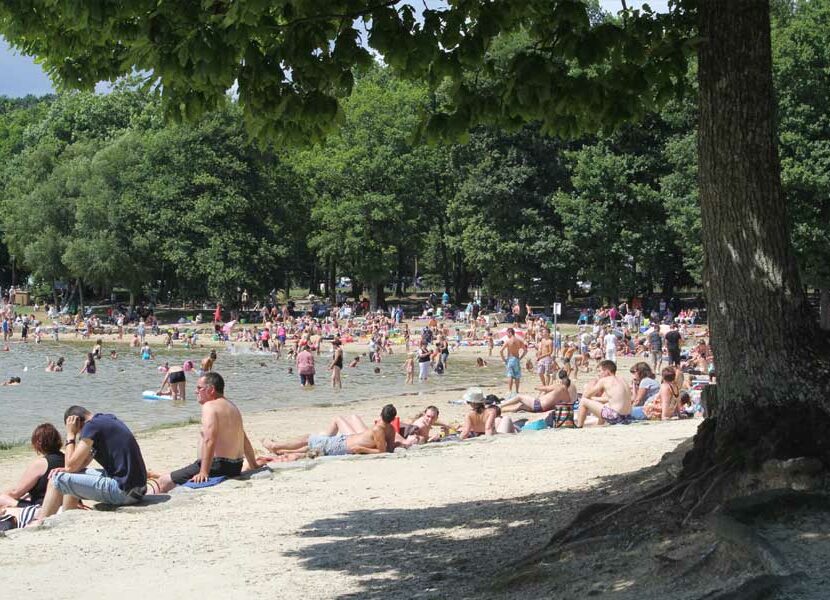 Tourism
La Sarthe, the promise of lots of landscapes to discover, moments to live, experiences to share with family and friends.
Average rating of the establishment
8.96 / 10
Activities and entertainment
Gwendo2808
Type of stay:
As a young couple
Accommodation:
Lodge COCO SWEET 16m² - 2 bedrooms - without toilet blocks
Period of stay:
September 2020 1 days
Posted the :
23/09/2020
General:
We had a very good weekend, too bad the swimming pool was already closed in mid-September, very good reception.
Swimming pool already closed
Accommodation Reviews:
These tops, fun to do and practical with children,
Missing a water point in it, after the spirit camping these dishes in the sanitary.
Activities and entertainment
françois - Les Garennes sur Loire
Type of stay:
Other
Accommodation:
NEW Mobilhome Evolution 45m² (24m² + 21m² terrace) - 2 bedrooms
Period of stay:
August 2020 2 days
Posted the :
12/09/2020
General:
Family atmosphere
Accommodation Reviews:
Rather large pitch and the view of the horses
Mobile home 6/8 places: when you unfold the sofa, the door of one of the 2 bedrooms can hardly open
Sandra - Saint Jean de Boiseau
Type of stay:
In family with teenager (s)
Accommodation:
Mobil home MALAGA 38m² (30m² + terrace of 8m²) - 3 bedrooms
Period of stay:
August 2020 7 days
Posted the :
09/09/2020
General:
The reception and the size of the camping. Camping family-friendly, quiet, with fun activities for the whole family. The welcome is particularly pleasant, the managers are very friendly. A real pleasure to discuss and share with them. It feels like a family.
Accommodation Reviews:
Spacious, new, pleasant, clean. Spacious and pleasant location.
Activities and entertainment