Book your stay directly on our website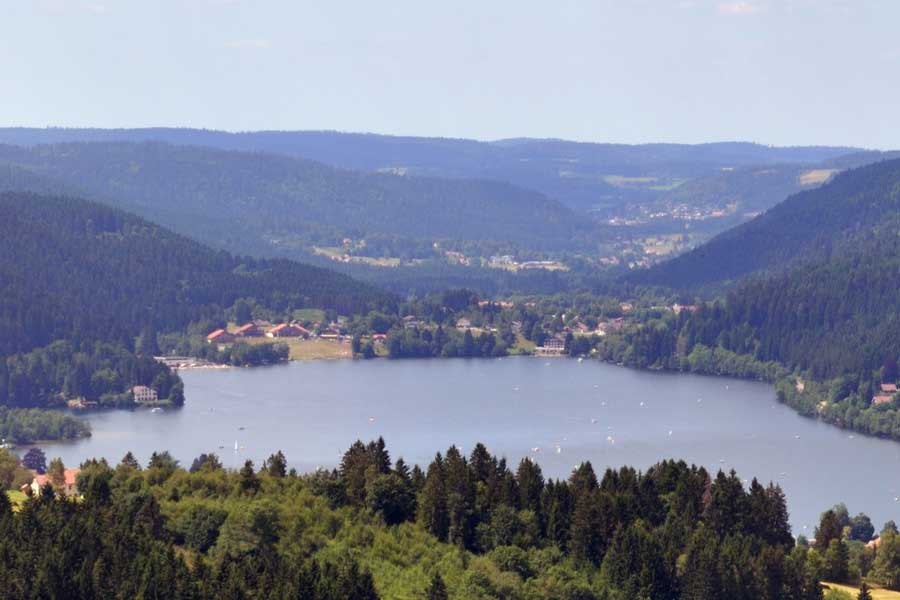 the pearl of the vosges
With its mountains and wide open spaces, Vosges attract a lot of vacationers in the summer. Just on the Gérardmer leisure center, attendance increases steadily every July! No wonder with its lake and crystal clear waters. Already in the time of Charlemagne, Gerardmer was a green and relaxing vacation spot. Today, the small mountain town is a summer and winter sports resort. To best appreciate the beauty of the place, the ideal is to go to the ridge road, 15 minutes just above Gérardmer.
Nautical activities
If you enjoy water sports, Gérardmer lake has a well-equipped leisure base. It offers you the opportunity to practice all kinds of activities. Paddle, sail, kayak, pedal boat, and swimming of course! Always at the rhythm of the water, amateurs and fishing enthusiasts will also go to the lake. They will also find a few minutes from the camping, a private pond.
Hiking
If you prefer land activities, you will be delighted by the 20 kilometers of marked trails in the Vosges mountains. Gérardmer is the starting point for nature hikes within everyone's reach. Opt for the app all trails, and discover the hikes near the camping ! And there's something for everyone... You can even choose supervised outings, adapted to your pace, in particular thanks to our partnership with Jarno Mountain. This qualified mountain guide will be your guide.
And more…
In Gérardmer, you will find recreation sites for all tastes. Skating rink, swimming pool, tree climbing, summer tobogganing, paintball, paragliding, karting, cinema… You just have to choose.
Craftsmen are proud to show you their know-how in clogs, candles and even woodworking…
Local products will seduce you. Cheese, biscuit, essential oils, honey, beer, sweets...
Events
Motor Days, Lake Valley Trail, Gérardmer Triathlon, International Fantastic Film Festival, Daffodil Festival…
favorites
Simone's syrups, the neighbor of camping
Making homemade jams and syrups and local cooking lessons.
La Confectionery of the Hautes Vosges in Plainfaing
It is the biggest confectionery in the Vosges. You will discover the manufacture of the famous sweets, taste them and possibly bring back packages for you and your loved ones.
Fraispertuis city in Jeanmenil
This family and human-sized amusement park is fun to do in one day.
If you want more information on the thematiques activities of the camping, do not hesitate to consult the page Themes. To choose your accommodation, also go to the page Accommodation of the site.
Explore our guide for holidays
Articles to help you prepare your holidays!