Camping Les Bords de Loue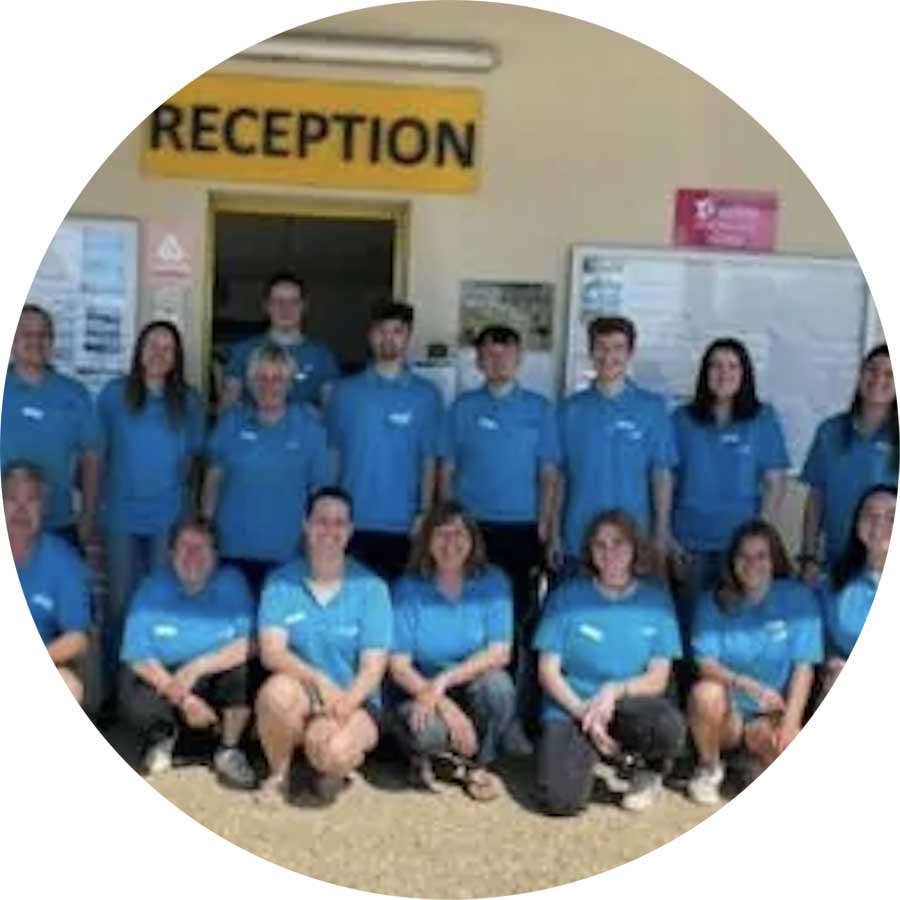 welcome to camping The edges of Loue
What a surprise ! The Camping The edges of Loue lives up to its name and its 3 stars. In the heart of the Great Lakes region of Jura and bordered by the Loue, the pleasures of water are inevitably its first assets.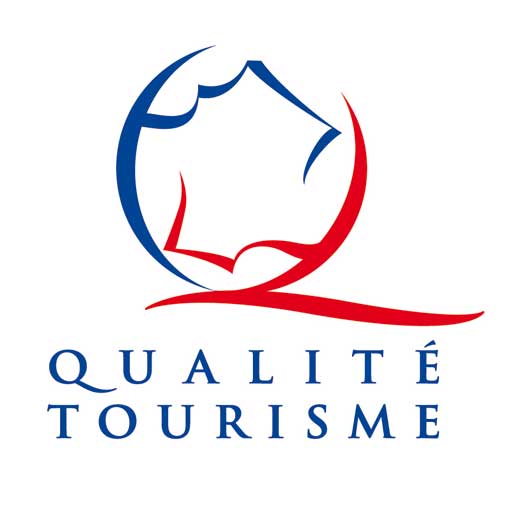 Immerse yourself in this region "true by nature"
First of all, let yourself be carried away by the diversity of the landscapes. The authentic charm of heritage. The unique atmosphere of this territory bordered by plains, vineyards, mountains and plateaus with breathtaking views. Then like the richness of the surrounding tourist and natural sites, Pascal, Michelle and her team welcome you in all simplicity and friendliness.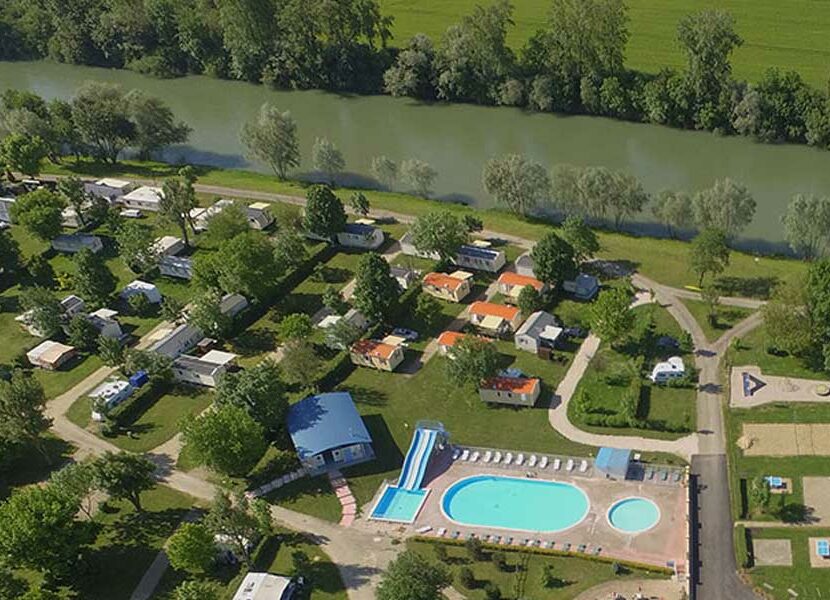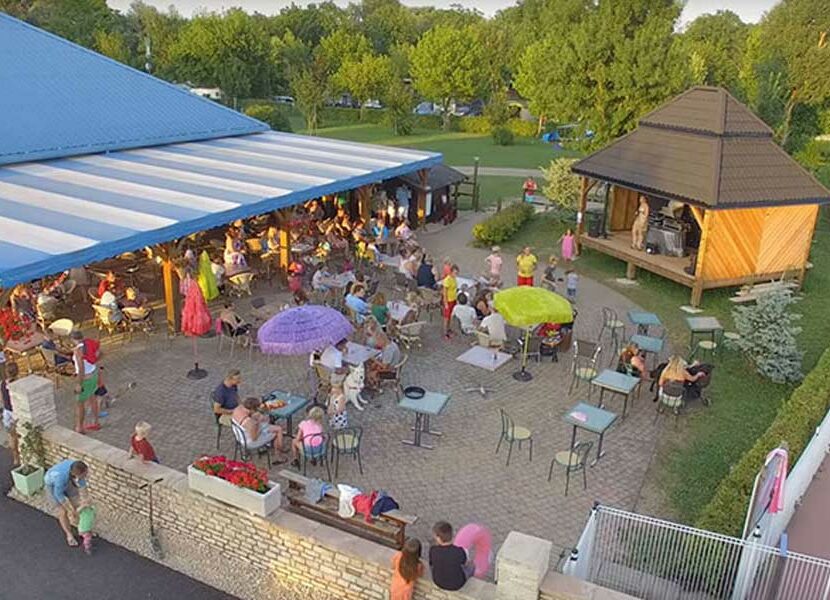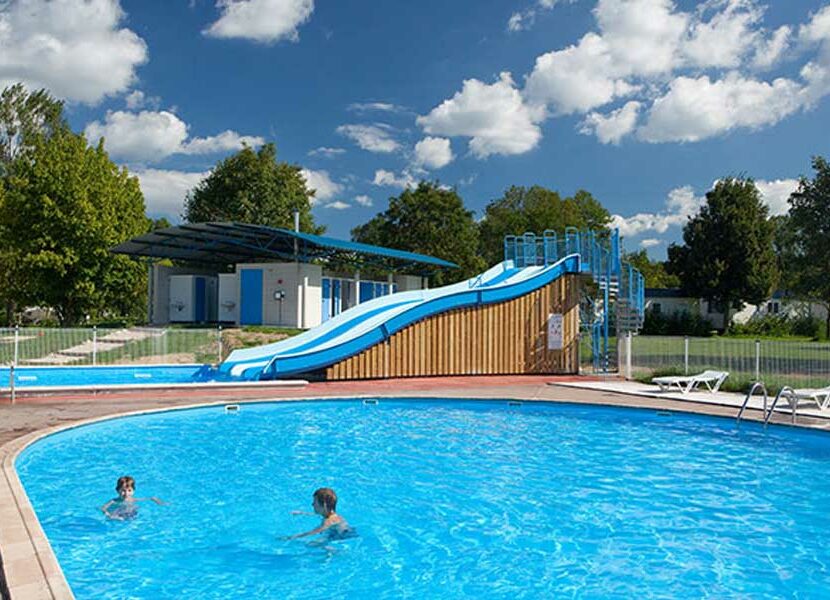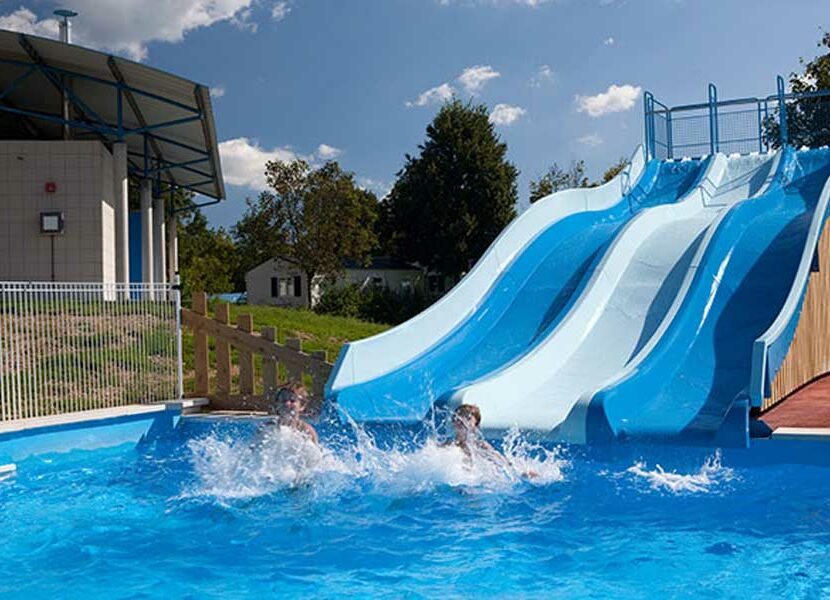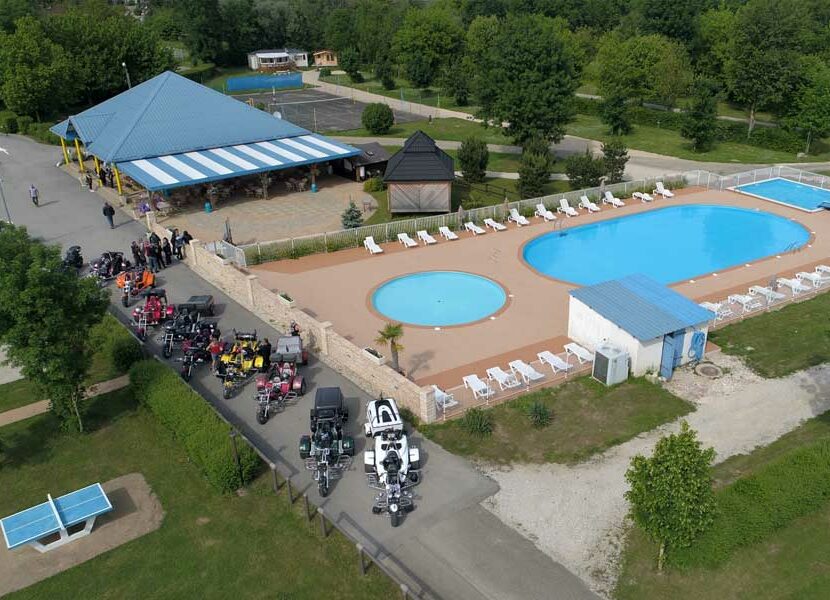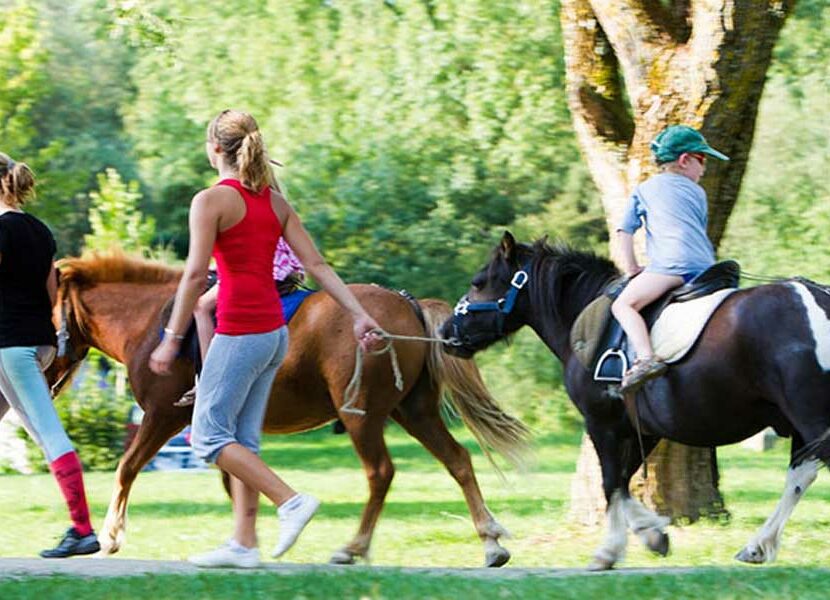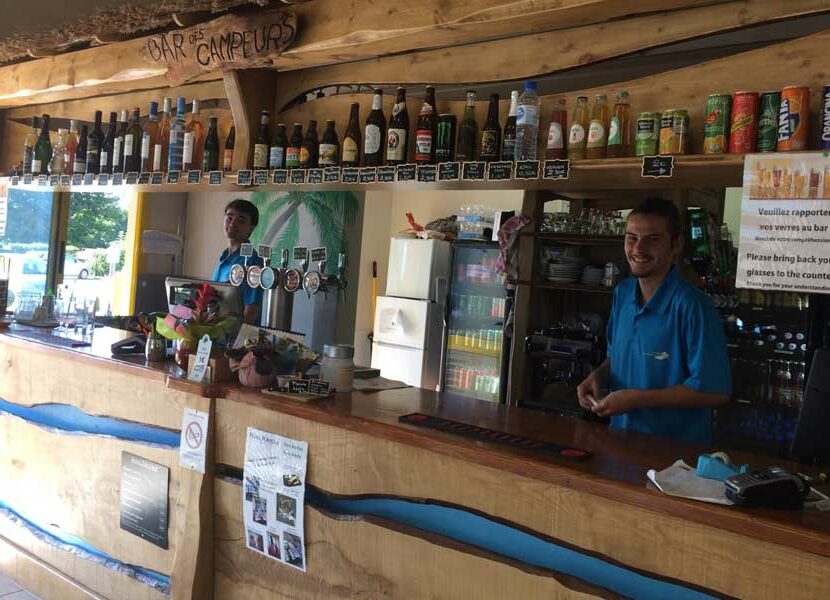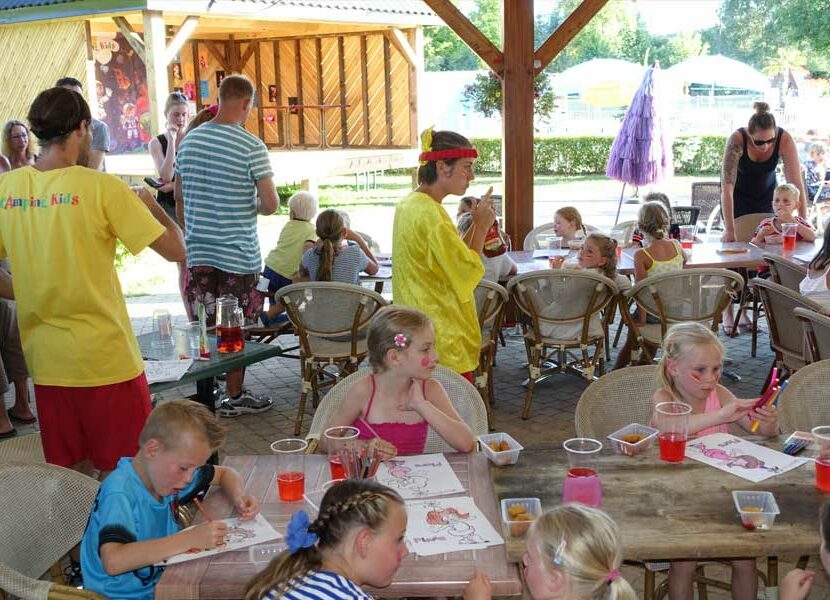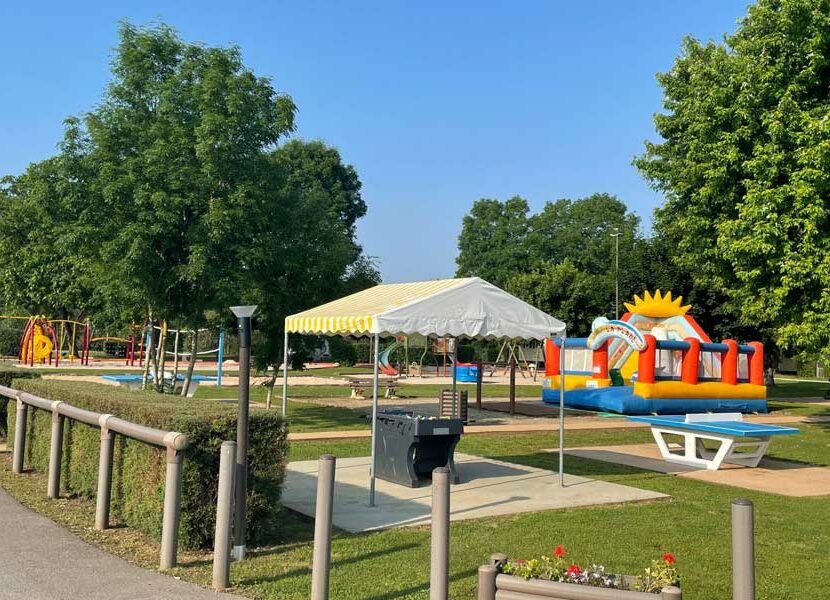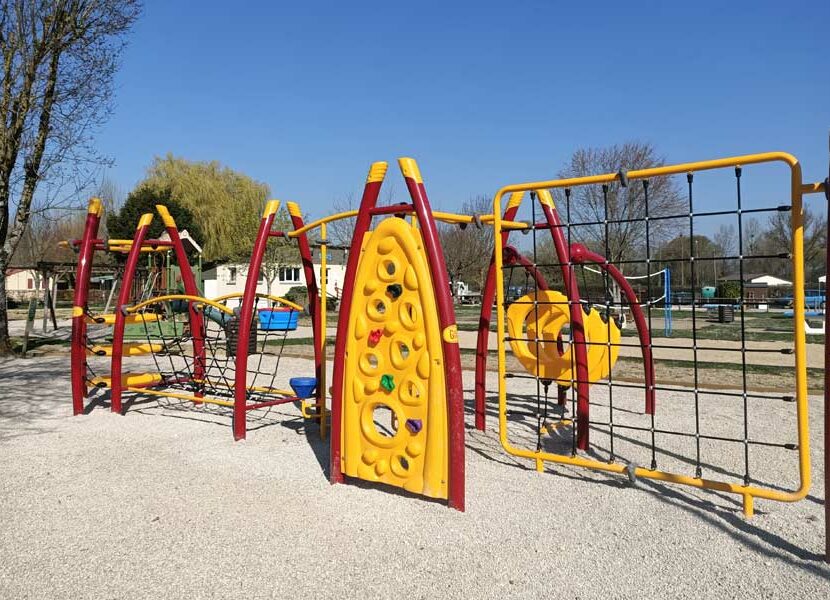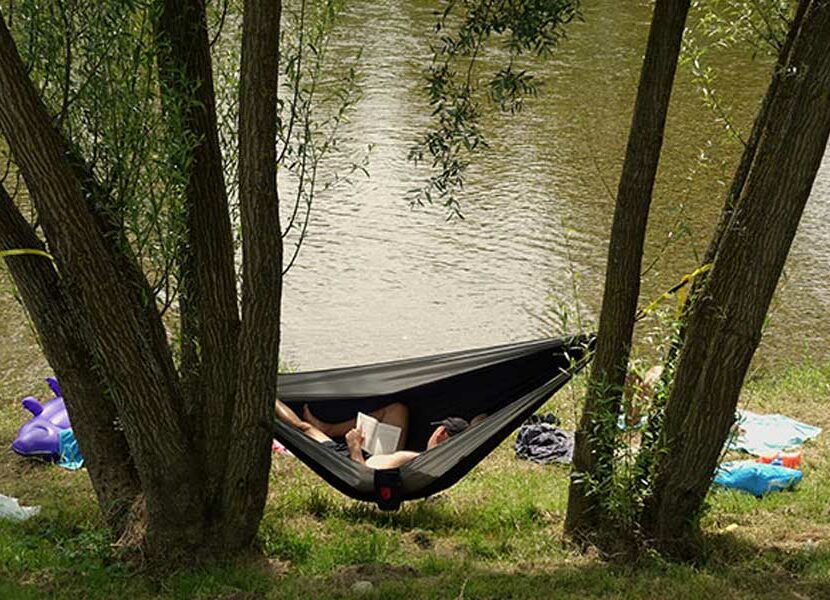 They have imagined for your well-being, a camping where life is good.
Then you will move between direct access to the Loue with a sandy beach suitable for swimming, the aquatic area (with 3 pools and slides), sports fields, a bar, a snack bar and a grocery store. If you opt for lazing around at camping, no doubt you will love reading in a hammock by the river. Or accompany your children to the swimming pool.
Another favorable activity since Camping The edges of Loue, the fishing of course !
La Loue is classified in the first category sites for fishing. So it is mainly populated by trout, char, grayling and other salmonids. So amateurs or professionals, children or adults, you will inevitably take pleasure in settling on the banks of the Loue. the camping also issues the fishing card.
What about the canoe? Do you like sliding on the waves at your own pace? Take the time to swim or have a picnic on the banks? the Camping The edges of Loue offers you the on-site rental of canoe with advice for loops over 7 or 15 kilometers depending on your form and your time.
Do you want to explore the region and its surrounding treasures? Therefore start by renting Bicycle and expert advice on routes with a cycle path under construction. No doubt you will have complete satisfaction!
The number of tourist sites near the camping and who are part of the "Must" of the region is incredible!
Indeed by bike, motorbike, car or on foot, you will inevitably find activities that will delight you. Hedgehog waterfall. Lake Chalain. Lac de Vouglans, Pic de l'Aigle, Belvédère des 4 Lacs, Dole, Baume les Messieurs, Arbois… Not to mention the hiking trails on the plateaus and the mountains.
If the choice of accommodation is the last criterion to convince you that this destination deserves its "Quality Label", then you will be surprised again. The range of possibilities available to you is striking! Pitches for tents, caravans or camping-car, rental of chalets, mobile homes, coco chrono and canvas bungalows… All fit perfectly into a holiday atmosphere.
Zoom on the aquatic area of ​​the camping the edges of rent
First of all, you will have the happiness with your family to enjoy the joys of water in the beautiful heated aquatic area offered by the Camping The edges of Loue. The little ones can splash around in peace in the heated paddling pool, 45 cm deep. Young people and adults can enjoy a heated oval swimming pool with a depth of 1.10m to 1.60m. In this aquatic area you will also find a pool accommodating 3 water slides!
On the practical side, it is forbidden to drink, eat and smoke in the aquatic area. Children under the age of 7 or who cannot swim must be supervised by an adult. Access is included in your stay and is reserved only for customers of the establishment every day from 10 a.m. to 00 p.m. from May 20, 00 until September 02, 2021.
Children are in the spotlight!
If the sports grounds (volleyball, tennis, pétanque, table tennis, 8-hole mini golf) are not enough for your children, you will also have access to 4 play areas with swings, slides and a bouncy castle!
A mini children's club for 5-12 year olds is also planned to help parents look after their toddlers. A whole program of the happy Indian Tipy and his friend Flora and Zipp the bee. Theater, dinner party on Friday, treasure hunt once a week, football tournament, mini-disco, crafts and water aerobics.
Entertainment for children is only offered in high season. From 08/07/2021 to 26/08/2021. They are supervised by two facilitators of Camping Kids, qualified and fluent in French, English and Dutch.
You can canoe from the camping !
2 routes are available:
• A descent of 15 km. Duration of approximately 3h30, departure at 10h from camping and recovery by the partner and canoes at the end of the course. Rather calm course.
• A descent of 7 km. Duration of approximately 2h30, departure in the morning or at the beginning of the afternoon of camping of the partner and recovery by the partner and canoes at the end of the course. Fairly hectic course with rapids and small waterfalls.
Minimum age: 8 years old with the obligation to know how to swim. During the routes you will have many possibilities for stops and picnics with beautiful beaches. Prices and booking conditions are available at the reception of the camping.
To prepare your stay, go to pages Accommodation, Themes et Tourism.
Services (camping open from 03/04/2021 to 26/09/2021)
Reception
PRM access: The reception, the bar / snack bar, the entertainment area and the aquatic area are wheelchair accessible.
Restauration
Snacks, pizzas and dishes and ice cream to eat in or take away
Playful
Canoe rental
Bike rental for the day, half-day or week
Practical life
Laundry (washing machine token: € 4, dryer: € 3)
End of stay cleaning: 50 €
Sale of high-end disposable sheets: € 6 per set per person
Fishing license sale
Two WC, shower and sink cabins are available in our sanitary facilities.
Rentals
Rental of barbecue with or without charcoal, the meal, the weekend or the week from 2,50 € / meal. 30 € / week
Daily or weekly fridge rental
Rental of a baby kit (travel cot with mattress, high chair, bath)
Animations (from 08/07/2021 to 26/08/2021)
Playful
Every Sunday, pétanque competition
Pony ride once a week
Canoe trips
Evening
Different entertainment every night
Mussels and chips evenings every week
Lotos, disco, dance evenings, concerts and shows ...
Youth
A pony ride for children (around € 3 per child)
Many activities and entertainment for children (theater, dinner party on Friday, treasure hunt once a week, football tournament, mini-disco, crafts, water aerobics)
Equipment
Aquatic area (from 02/05/2021 to 12/09/2021)
Aquatic area with 3 swimming pools, 3 slides and a paddling pool
Youth
4 children's games (swings, slides, etc.)
Bouncy castle
Playful
Volleyball court
Free tennis court
Boules
Ping-pong tables
8-hole minigolf free (deposit of 15 €)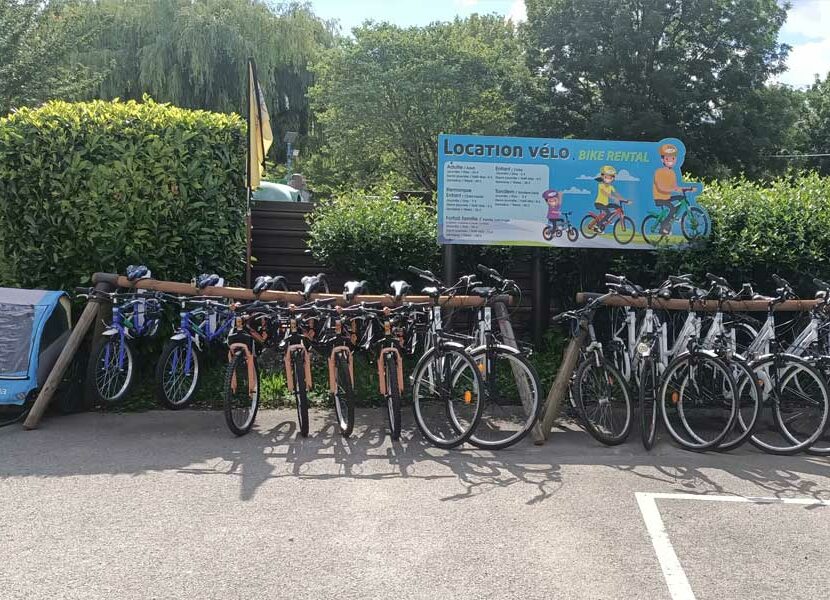 Themes
Land of sports and leisure, the Jura is an abundant, surprising and fascinating region. At Camping The edges of Loue, it is hiking, canoeing and cycling that are in the spotlight to discover its treasures!
Accommodation
Like its standing, the Camping of the edges of Loue offers 140 pitches and 61 rentals. A wide choice which undoubtedly includes the ideal accommodation for your holidays in the Emerald Land.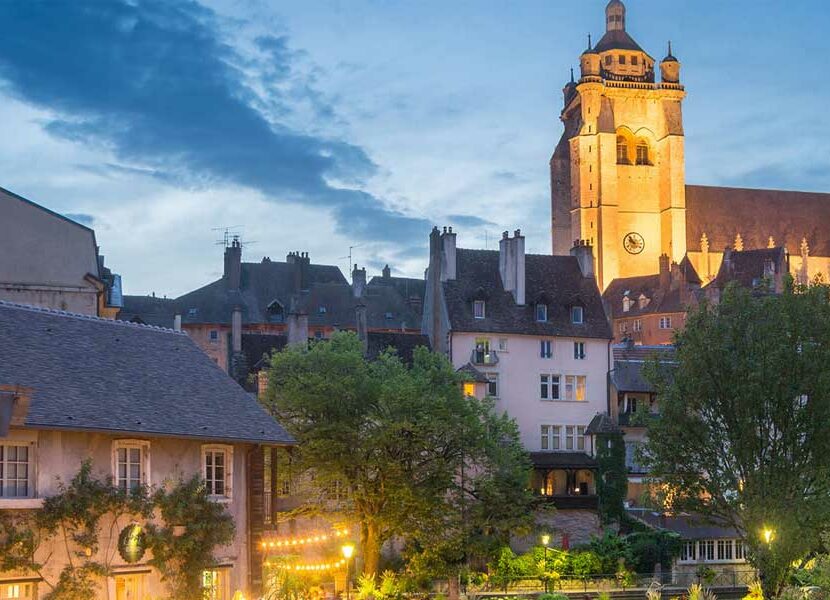 Tourism
If you are neither curious, nor passionate about the arts, nor sportsmen, nor contemplatives, nor amateurs of good wines, or of good flesh, nor artists, nor… Know that you can continue on the highway. Otherwise, stop at Camping "The edges of Loue" !
Average rating of the establishment
8.32 / 10
Activities and entertainment
André B
Type of stay:
Senior couple
Accommodation:
Mobile home Loggia 28m² - 2 bedrooms
Period of stay:
September 2021 7 days
Posted the :
28/09/2021
General:
calm
The bar and the terrace only open on Friday and Saturday from 19 p.m. to 20:30 p.m.
Accommodation Reviews:
perfect
Response from the establishment:
Hello, In low season the bar is open during reception opening hours, from 8:30 a.m. to 11:30 a.m. and from 13:30 p.m. to 18 p.m. It is also open on Friday and Saturday evening at the same time as the snack bar. This information is indicated on your arrival and on the bay window of the bar. We are sorry that the information did not reach you. Hoping to see you again.
Activities and entertainment
Sandra S
Type of stay:
As a young couple
Accommodation:
Chalet Monia 30m² - 2 bedrooms
Period of stay:
September 2021 4 days
Posted the :
26/09/2021
General:
Camping and very pleasant staff, quiet and well located.
We came to visit family and this is my first time in a camping where visits are paid during the day for visitors and that after 19 p.m. they cannot be invited. I find it a pity. the camping was really great but us who come to spend time with our loved ones the fact that we cannot invite them will not make us come back because of that.
Accommodation Reviews:
Chalet very good
Response from the establishment:
Hello, We are sorry that the visitation rules will prevent you from coming back. You say you can't invite them; however visits are authorized from 8 am to 19 pm, so you have the day and lunch to invite them. Visits are chargeable because you must understand that the visitor has access to the same services (except swimming pool access) as a customer who will have paid him to have access to it, so it is normal for a visitor to pay an entry fee like in many camping (we often hear that elsewhere it is not like that but we do not know where). But we would like to point out that this payment is indicated on our site, on the welcome booklet that we send you when you make your reservation and on a document given on your arrival. Thanking you for your visit.
Gerard H
Type of stay:
Senior couple
Accommodation:
Chalet Savania 35m² - 3 bedrooms
Period of stay:
September 2021 5 days
Posted the :
22/09/2021
General:
the perfect chalet the caring staff
Accommodation Reviews:
warm practical
Response from the establishment:
Hello, Thank you for your return, we are delighted that you enjoyed your stay. Hoping to see you again.