Let's go for the holidays! Book your stay here 👇
Occitania
Hérault
Brissac
Sports packages for all tastes and all budgets
Entertainment in July and August, dogs accepted
By booking in a camping theme Welcome, you choose an establishment providing you with a quality charter to provide you with specific services.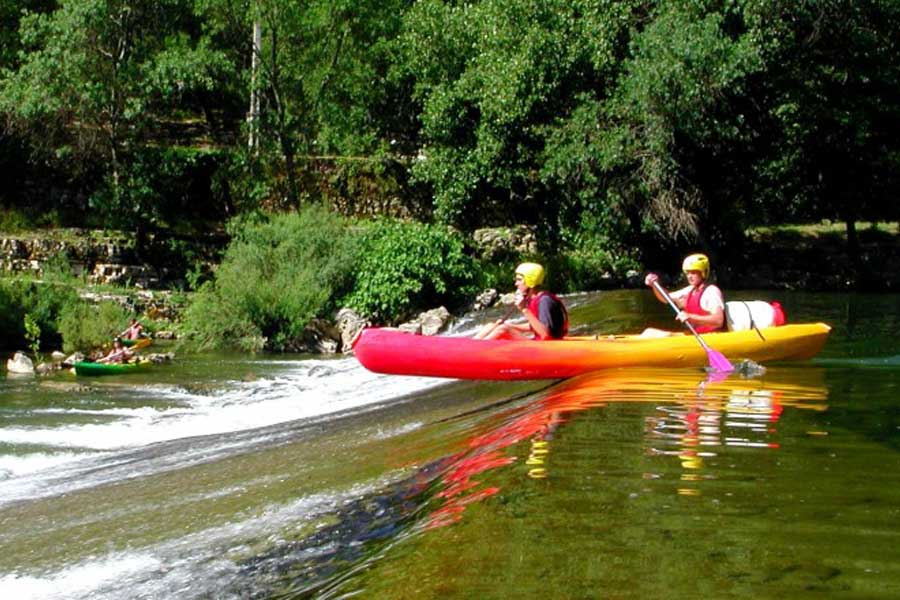 canoe
Discover the world of "queen" activity: the canoe Kayak. From our camping you will be advised and accompanied in the practice of this paddle sport. You will benefit from the advice of our partner Geko Canoe.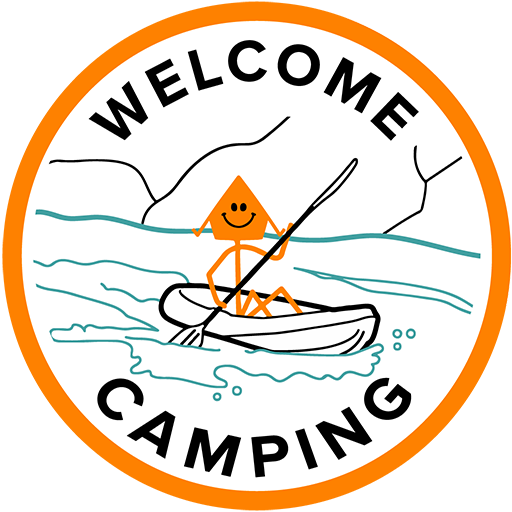 Discover the charter canoe.
Their team of professionals will choose the most suitable equipment for you. Kayaks, sometimes wetsuits, paddles, buoyancy aid vests… Everything will be made available to you for this technical and demanding sport. Near the camping of the Val d'Hérault, several exceptional sites will delight you with routes adapted to time and difficulty.
Our partner has even thought of your comfort with a possible return by shuttle. We also offer Evasion sports packages so that you combine sport and sensations to the rhythm of waterfalls, dams, tanning breaks and picnics. Soon the Hérault will have no more secrets for you!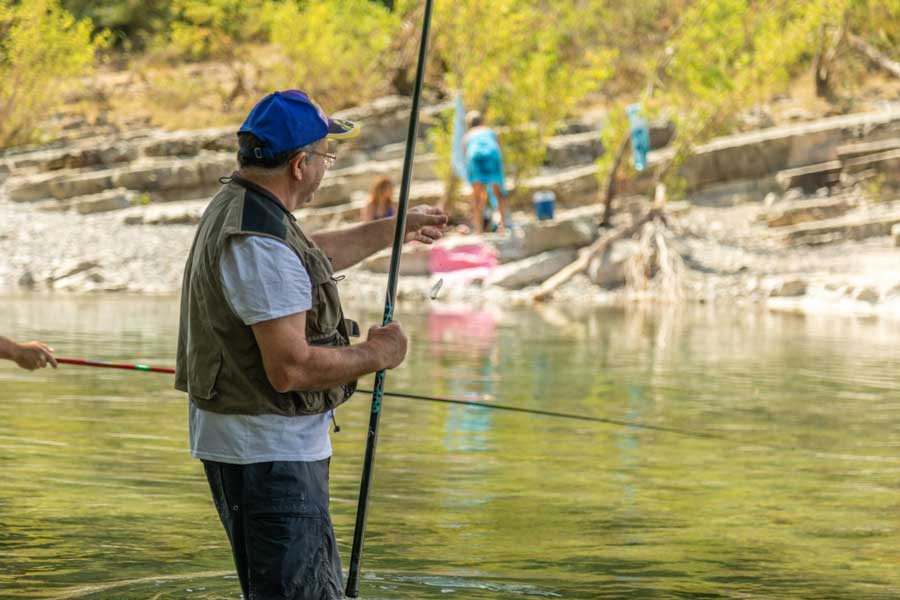 Fishing
For lovers of water otherwise, it is undeniable that the Hérault is an ideal destination also for fishing.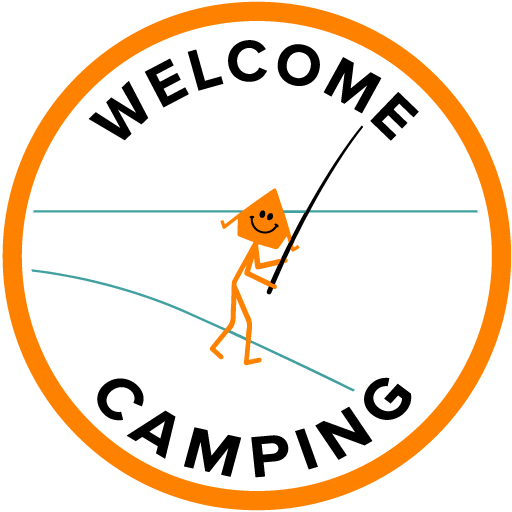 Discover the charter Fishing.
Its rich fish potential enriches this attractiveness, each of you will certainly be able to find what you are looking for: Trout fishing on magnificent mid-mountain streams, predator or carp fishing on the Salagou, sea fishing ... There will be some for all tastes!
Whether you are amateurs or seasoned, inquire at camping of the Val d'Hérault who has planned everything to accompany you on this adventure.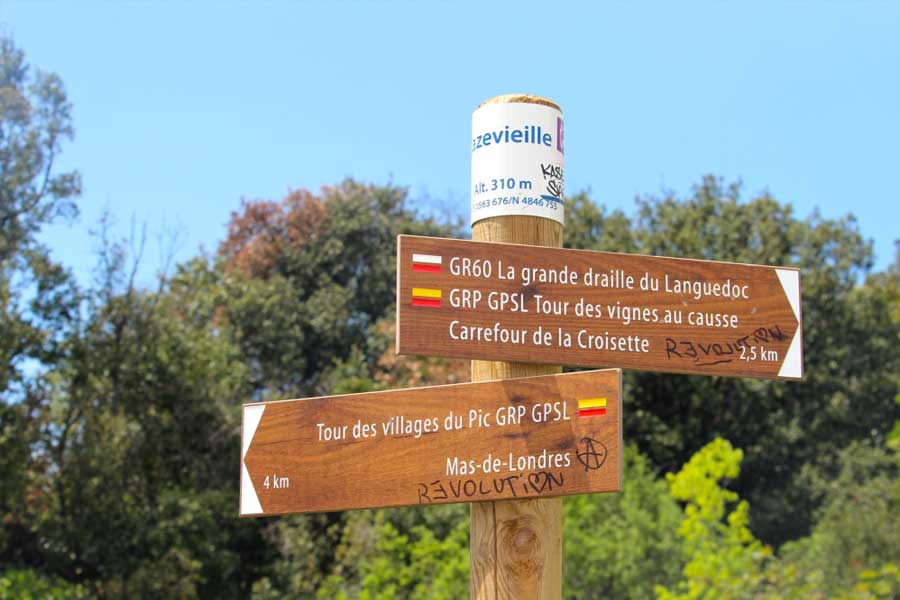 Hiking
Hiking accessible to all. Put on your hiking boots, don't forget to protect yourself from the sun, hydrate yourself and take a walking stick if you like its support. Choose the app all trails and discover the hikes around the camping.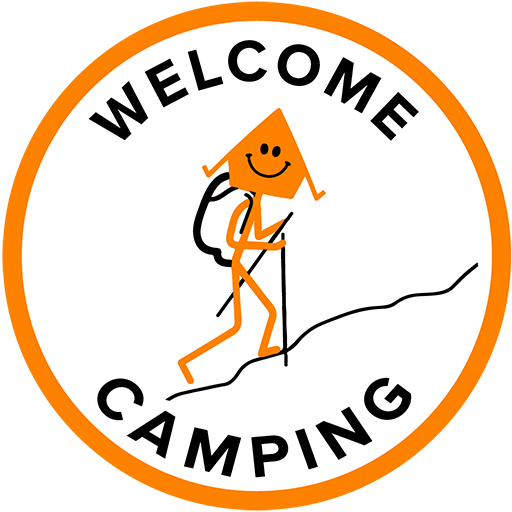 Discover the charter Hiking.
You are now equipped and ready to explore the essential hikes near the camping of the Val d'Herault ? Almost indeed, but an additional precision to immortalize your memories, take a good camera and drawing material if you feel the soul of an artist!
The Cirque de Navacelle is a geological curiosity shaped by 600.000 years of earth movements. Its original form close to the oyster earned it the name of oyster by the locals. From the top of the three Belvederes of Blandas, the panorama offered on one of the largest canyons in Europe, 300 meters deep, is as striking as the contrast offered by the surrounding landscape.
The climb to the plateau is in itself unique. Between dolomite chaos and desert expanses, the Caussenard steppes offer stunned visitors an unsuspected change of scenery! The Cirque de Mourèze (village from which it takes its name) is also a magnificent natural place shaped by erosion for 160 million years, and which offers you a ruiniform landscape with astonishing rock sculptures. Saint-Guilhem Le Désert, the Mont Aigoual Observatory, La Couvertoirade, Le Pic Saint-Loup… are all other names of tourist places to discover during your hikes.
For more details, see the hiking maps.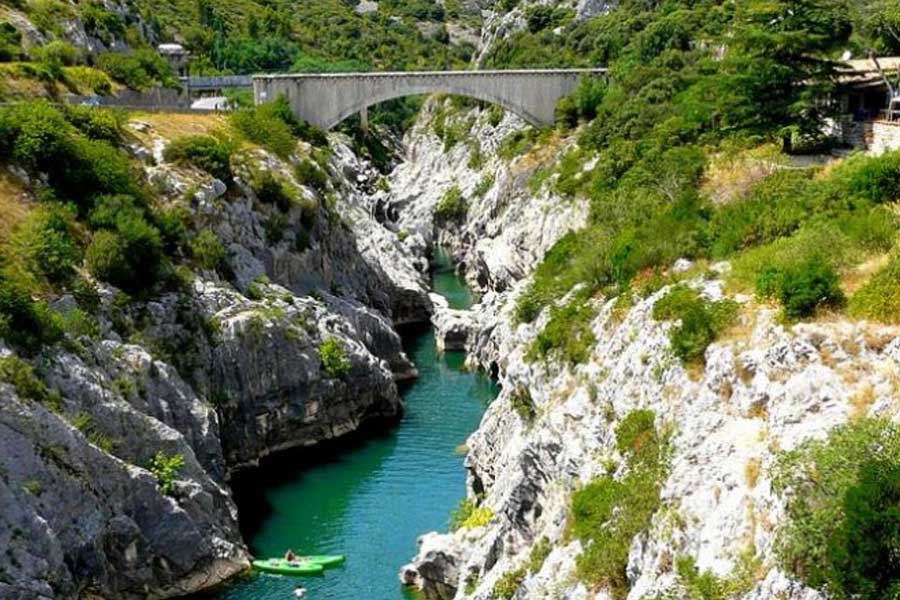 Climbing
If there is one activity that cannot be improvised, this is it! At camping Val d'Hérault everything has been thought of to help you "gain height" and guide you in this activity.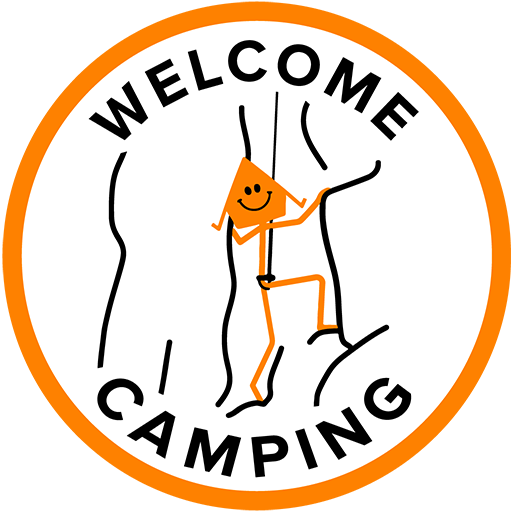 Discover the charter Climbing.
Ideally located near climbing sites, real playgrounds for climbers, huge and multiple, you will appreciate being accompanied to discover and practice this sport alone, with friends or with family. Leisure climbing is above all a return to nature.
Various routes will be offered to you, with track sectors adapted to your level. Especially thanks to partner service providers, you will be taken in hand by climbing professionals, for secure supervision and the promise of an unforgettable experience!