Book your stay directly on our website
Occitania
Hérault
Brissac
In the heart of the Hérault gorges
30 minutes from Saint-Guilhem-le-Desert
Direct access to the river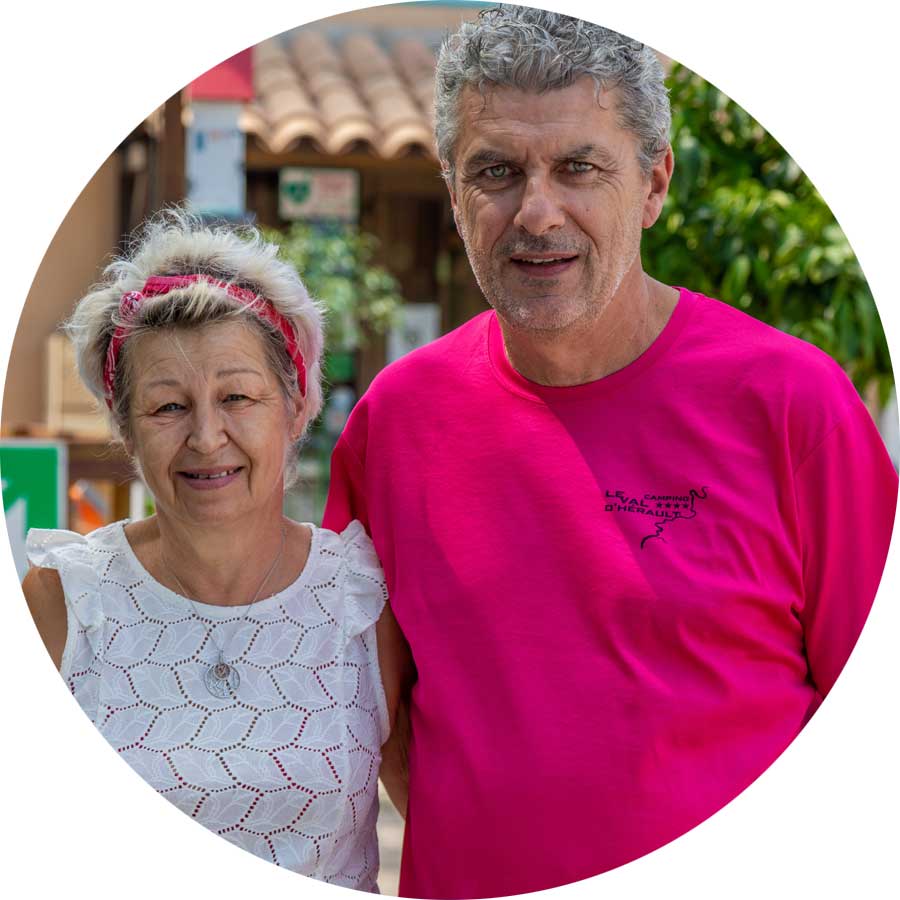 welcome to camping The Val d'Hérault
An authentic and preserved place
By the river, the Camping The Val d'Hérault is a welcoming and particularly well-equipped place to fully enjoy your vacation. Imagine yourself between sea and mountains. You will be not far from the Causses and very close to the Cévennes. The owners Manu and Véro Bouquet are happy to welcome you in an authentic and preserved place on the sandy banks of the Hérault.
You will be charmed!
Some will choose lazing around by the swimming pool, others the conviviality of the activities of the Camping The Val d'Hérault. Fishermen will prefer to practice river fishing. Adventurers will go on a canoe kayak adventure to experience a day on the water. No doubt you will all be charmed by this address, which is also the starting point for many discovery sports and hikes.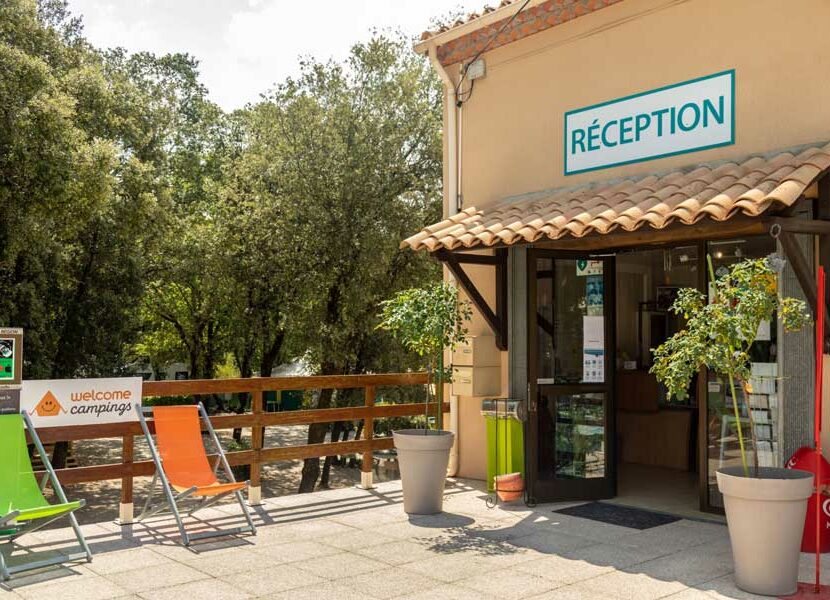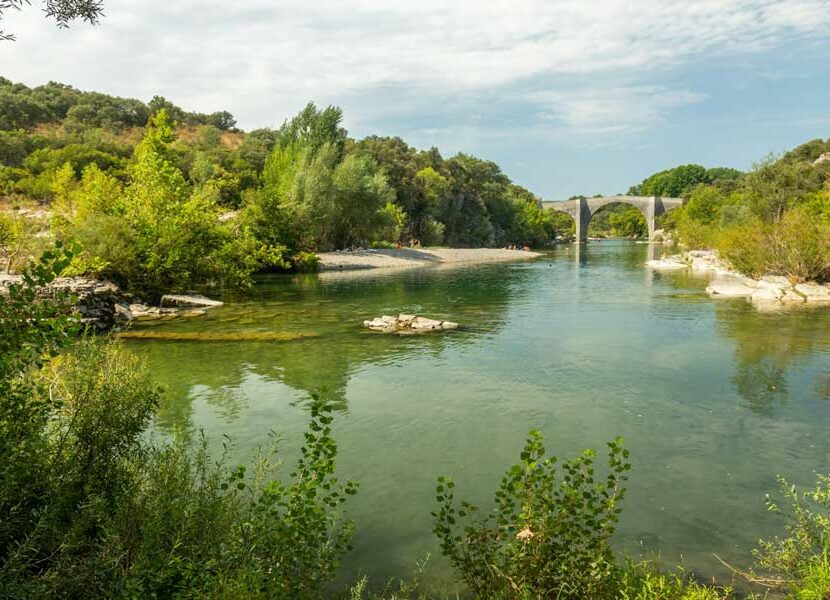 Services within Camping The Val d'Hérault
In order to make your stay as pleasant as possible, the whole team is keen to respond as best as possible to your requests with a wide choice of services. Laundry area (tokens are sold with the washing powder), loan of an iron, and sale of disposable sheets. The deposit of bread and pastries (order the day before) is also well appreciated. Other examples: sale of local newspapers, daily refrigerator rental (subject to availability), daily plancha rental (subject to availability), sale of ice cream and drinks.
Also count on the loan of ping-pong rackets with deposit at the reception, the grocery store, the bar and the restaurant open in July and August. High speed WiFi is chargeable on all camping except at the beach via their partner Osmozis. Finally, take advantage of access to the free-exchange library (a brand new concept for lending and exchanging books at reception, French and foreign books).
Activities for young and old within the camping and over the water
Le Camping Val d'Hérault benefits from a swimming pool open every day from 9 a.m. to 19 p.m. and in high season from 9 a.m. to 12:30 p.m. and from 14 p.m. to 20 p.m. (23 p.m. on Saturdays for the night pool). Several rules are obviously to be observed. In particular, it is forbidden to smoke, eat or drink alcohol inside the swimming pool.
You will have a bracelet to prove that you are one of the residents. You are also called upon to use your common sense to respect everyone's peace and quiet. The swimming pool can also be occasionally reserved for various activities such as water polo, aqua relaxation or even jousting ...
During the water polo animation, the animators of the Camping The Val d'Hérault occupy a large part of the pool! They also provide you with two multisports grounds, games such as table football, arcade games, ping-pong tables, a small playground for children, several pétanque courts ... And of course a beach of private fine sand by the river! The corner of the private beach allows you to take a leisurely swim in the river. You will love the layout with fine sand. Depending on the time of day, it is sometimes in the shade under the beautiful oak trees. An open shower is available to rinse off the sand.
the animations of Camping The Val d'Héraultin July and August only
Manu and Véro are planning activities to encourage discussion and meeting. In the evening they can end quite late! Karaoke, dancing, music concert, mussels and fries evening, couscous or even paella! During the day they organize pétanque competitions. But also table tennis tournaments, aqua relaxation and water polo by the swimming pool. Are you still hesitating? So take your pick from all the other activities!
Initiation to dance, jousting (popular activities), massage and relaxation sessions, soccer and volleyball competitions, giant prison balls and "family Olympics". Finally, because they think of everyone, a children's club will allow your toddlers to have fun while you indulge in your leisure activities.
To prepare your stay, go to pages Accommodation, Themes et Tourism.
Services
Daily
Laundry area
Iron loan
Sale of disposable sheets
Daily refrigerator rental
Food
Bread and pastries deposit
Grocery
Sale of ice creams and drinks
Bar and restaurant open in July and August
Entertainment
Loan of ping-pong rackets
Access to the free trade library
More information
Sale of local newspapers
High-speed Wi-Fi for a fee on all camping except the beach
Rental of plancha by the day
Entertainment
By the swimming pool
Water polo
Aqua relaxation
Sports
Table tennis tournaments
Football and volleyball competitions
Petanque contest
Dance initiations
Evening
Karaoke
Dance party
Music concert
Evening mussels and fries, couscous or paella
Other animations
Giant Prisoner Bullets
Massage and relaxation sessions
Jousting (popular events)
Family Olympics
Equipment
Sport / games
2 multisports grounds
Baby foot
Arcade games
Ping-pong tables
Small playground for children
Several petanque grounds
Pool
Swimming pool open every day from 9 a.m. to 19 p.m.
In high season from 9 a.m. to 12:30 p.m. and from 14 p.m. to 20 p.m.
Closed at 23 p.m. on Saturday for the night pool
Relax
Private sandy beach by the river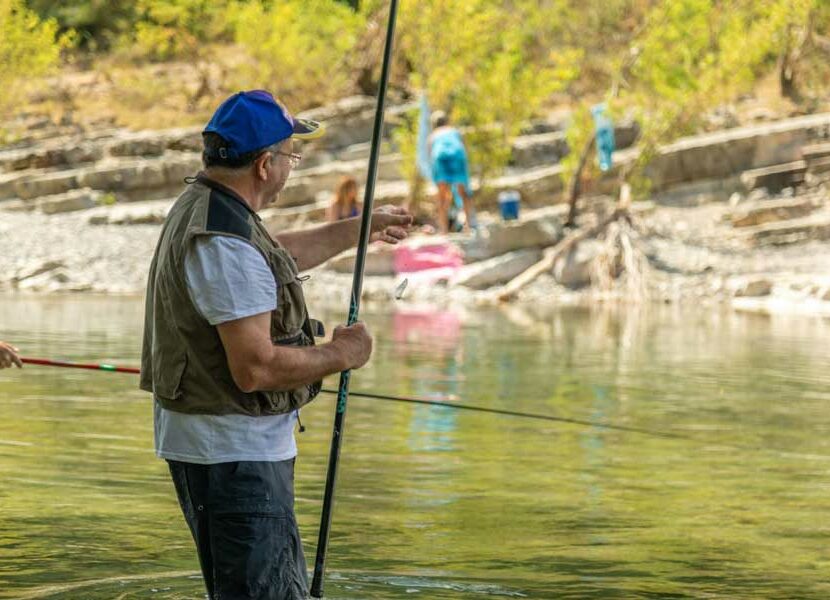 Themes
Le Camping The Val d'Hérault has provided special support and equipment for canoeing, hiking, climbing and fishing.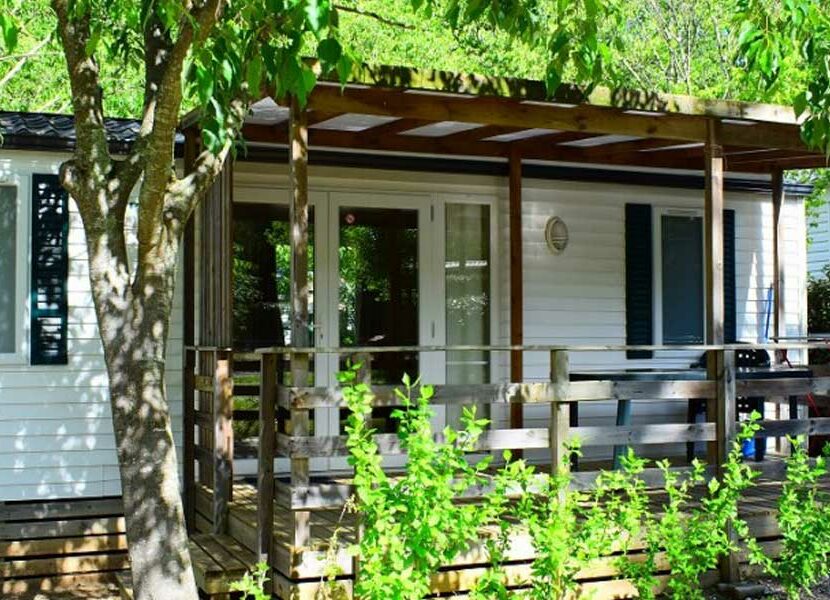 Accommodation
Adventurers or looking for comfort, accommodation for all profiles!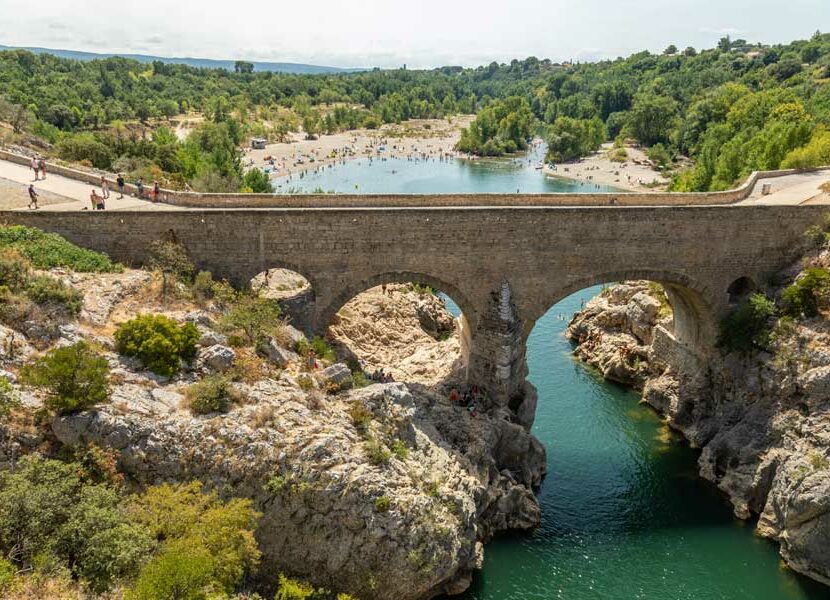 Tourism
Le Camping The Val d'Hérault is at the heart of one of L'Occitanie's masterpieces. This high place of tourism that are the sculpted, deep Gorges of the Hérault will propel you into a natural and cultural heritage that defies the centuries.