By booking in a camping theme Welcome, you choose an establishment providing you with a quality charter to provide you with specific services.
Fishing
Haute Corrèze is undoubtedly the land of fishing. Very popular with fishermen for the quality of its waters and its many fishing spots.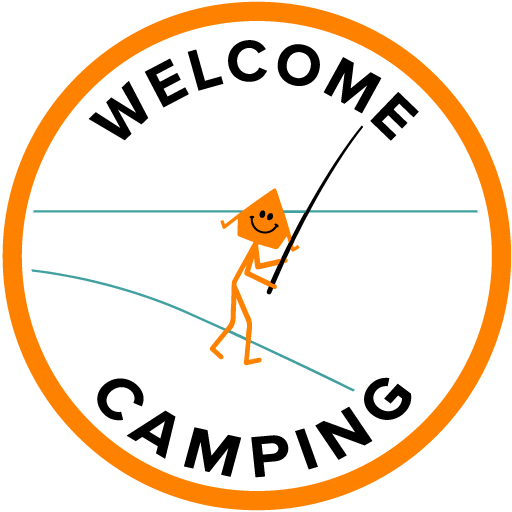 Discover the charter Fishing.
Fly or blow fishing, carp or predators, with family or professionals, the rivers and lakes of Haute Corrèze are not lacking in attraction. All fishing techniques are practicable on well-known spots, thanks in particular to the Dordogne river. Several fishing routes are available to you, set up by the Departmental Federation:
heritage pardon routes, where only lure fishing is authorized, and overdensity, where all techniques are authorized.
night carp courses.
In the immediate vicinity of your camping, Lake Triouzoune, or Lake Neuvic, covers 3 municipalities and 410 hectares: Liginiac, Neuvic and Sérandon. The most of the lake? It has a beautiful nautical base and a range of activities (sailing, paddle boarding, canoeing, etc.) which will make it an ideal place for fishermen and their families. This reservoir offers ideal conditions for coarse, English, carp or predator anglers. The lake is famous for fishing for pike, pike perch, perch and large trout, vertically, live and cast. The lake also offers beautiful night carp courses and coves rich in roach, bream and tench.
The territory of Haute Corrèze is made up of a plateau area where many streams take their source before joining torrents in the gorges. It is thanks to this exceptional environment that the brown trout developed and found its favorite place. So, all to your canes!
More information on the different fishing spots on tourisme-hautecorreze.fr and on the website of the departmental fishing federation: peche19.fr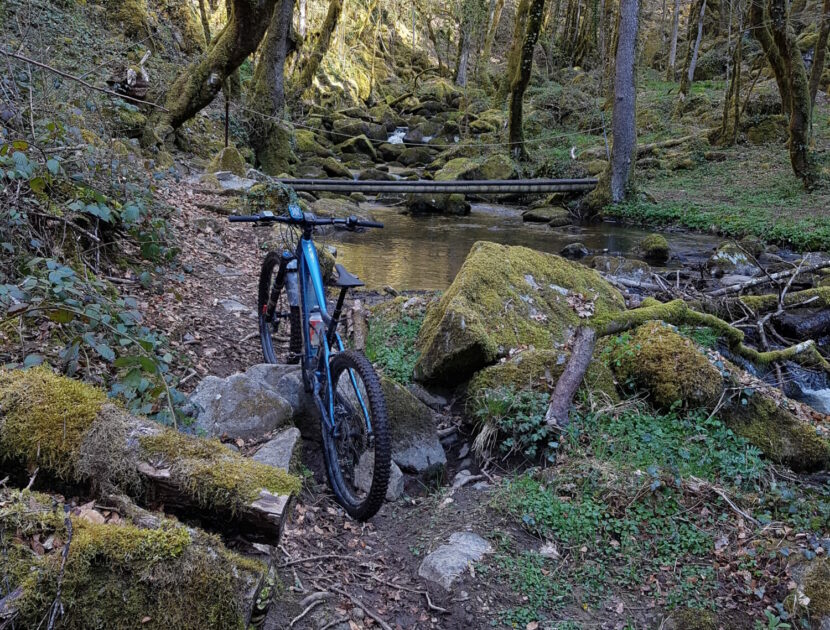 Moutain Biking
Haute Corrèze is a mountain biker's paradise! More than 1000 km will unfold under your wheels. You will benefit from the largest FFCT-labeled mountain bike network in France, with sports routes as well as family routes.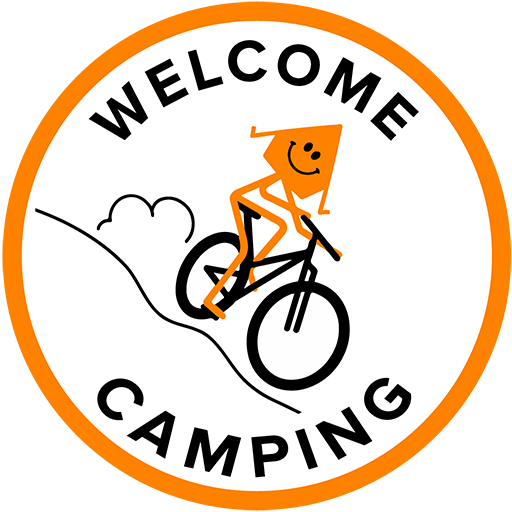 Discover the charter Moutain Biking.
The Haute Corrèze has nevertheless hosted the French MTB Cup twice. From the gorges of the Haute Dordogne to the plateau of Millevaches, come and discover the landscapes of Haute Corrèze! You will benefit from an exceptional mountain biking area, the largest FFCT-labeled network in France, and the "Zig-Zag en Haute-Corrèze" offer made up of 14 marked circuits from 12 to 70 km on the Haute-Dordogne side.
Haute-Corrèze is a set of trails on medium mountain terrain, ideal for beginners as well as experienced mountain bikers, to be done over a day or while roaming.
50 circuits await you from 4 to 51 km with drops of 10 m to more than 1000 m, offering panoramas of the Monts d'Auvergne and Sancy. Links between the circuits make it possible to carry out stages with different starting and ending points.
Several circuits, to discover the diversity of the landscapes of Corrèze, will be proposed to you:
circuit n ° 65 offers you 13 km through the Gioux streams from Merlines
circuit n ° 11, the Ronde du Lac, offers several courses of different levels (one easy and one difficult) starting from the pretty lake of Sèchemailles. An easy 7 km loop, between roads and mountain biking trails, will be perfect for an outing between beginners.
the Soursac pumptrack open to all and in the heart of nature, the pump is a fun mountain bike track, ideal for practicing the maneuverability of the bike. Loop course, bumps, banked turns, it allows you to acquire technique and speed while having fun. The course has several sections depending on your level, from beginners to advanced.
the downhill mountain biking trail of Mont Bessou, in Meymac, a fun loop of dirt and grass of 2 km with a drop of up to 5%.
Find all the information on the routes and routes: tourisme-hautecorreze.fr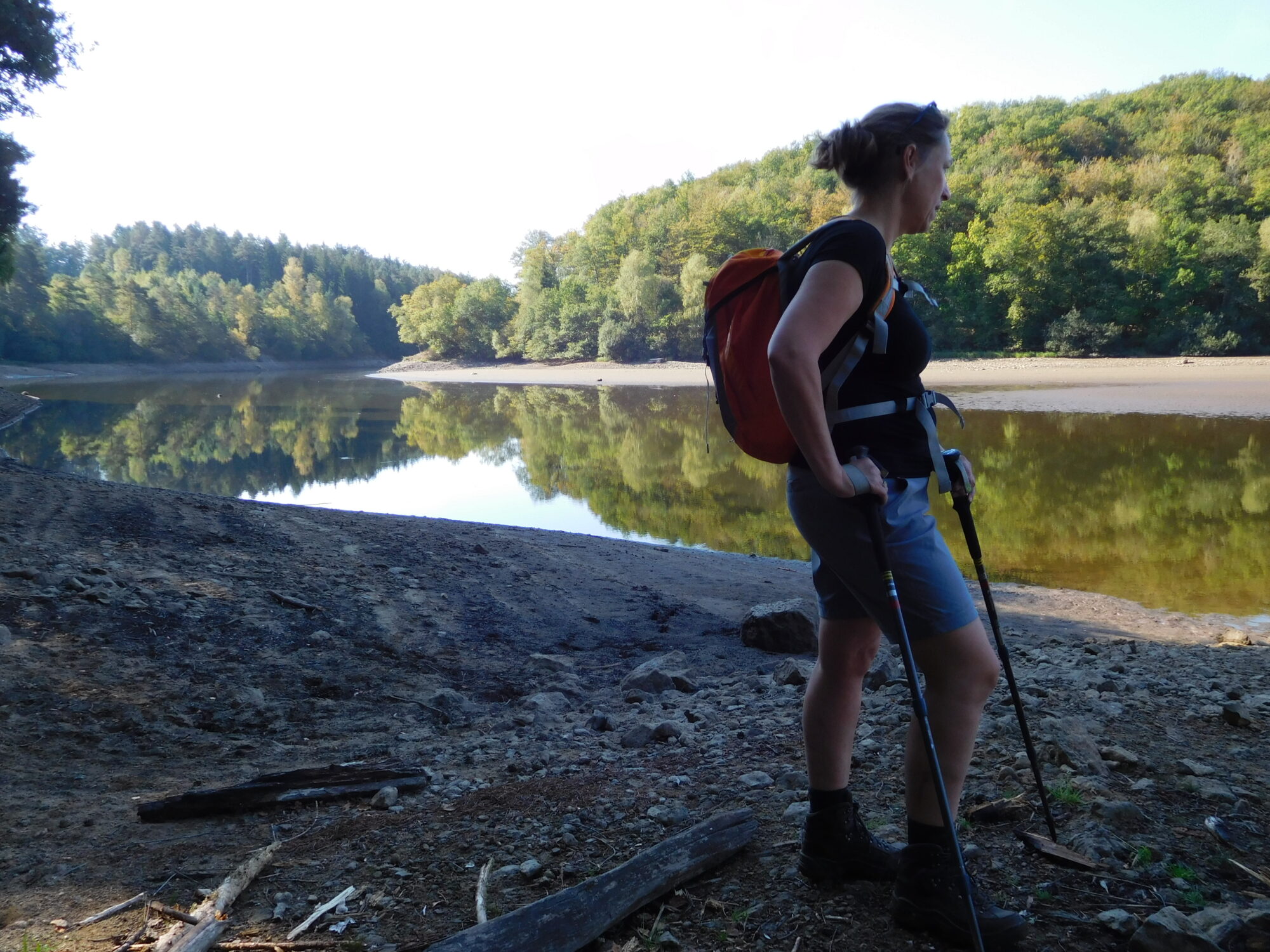 Hiking
A multitude of trails await you in Haute Corrèze to discover the flora and fauna of streams and rivers, and the rural heritage of the Corrèze countryside.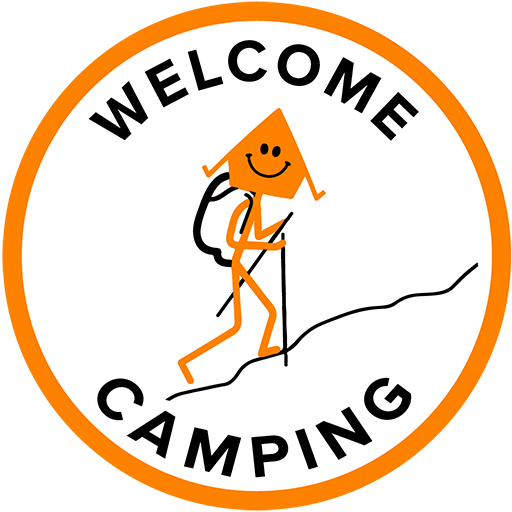 Discover the charter Hiking.
You will find nearly 79 marked trails for all levels and all your desires over approximately 900 km, from family walks of less than 6 km to hikes of more than 12 km, reserved for seasoned walkers. You can easily access many hikes near your camping, around Neuvic:
The Organ Tour. This pretty easy hike of 5 km and 180 m of vertical drop will take you to discover the impressive phonolite cliffs of Bort-les-Orgues. You will enjoy superb panoramas on the Monts d'Auvergne, Sancy and Cantal.
For a beautiful family walk on the paths of Haute Corrèze of 6 km, easy and not too long, choose the circuit of the ponds, about 1h30 for 70 m of elevation. Your steps will take you from the pond of Viers through the ponds of Montsour, les Ganes, Le Grenouiller and la Trompette. 6 km to discover the exceptional flora and fauna of the ponds nestled in the heart of the woods.
Clap, clap, clop. A hike of just under 20 km and about 5 hours, relatively difficult. You will follow in the footsteps of the old clog factory, one of the largest in France. You will enjoy superb views of the Massif du Sancy, the Diège river and the Château de la Gane. Do not miss a visit to the village of Saint-Exupéry and its atypical church.
The gorges path. This 14 km trail, of medium difficulty, takes you through the gorges of the Dordogne, a real treasure of the region's natural heritage. You will cross sloping forests and agricultural plants as well as the typical villages of Vernéjeux and Sérandon.
Find all the circuits and their information on: tourisme-hautecorreze.fr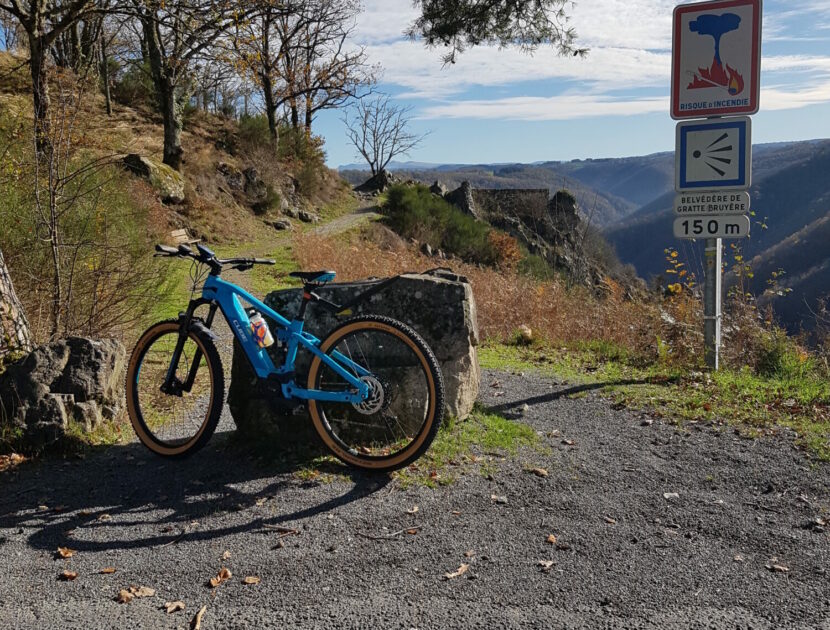 Bicycle tourism
Cycling enthusiast, Haute Corrèze will quickly become your paradise. You will be spoiled for choice among the many cycling routes that dot the region.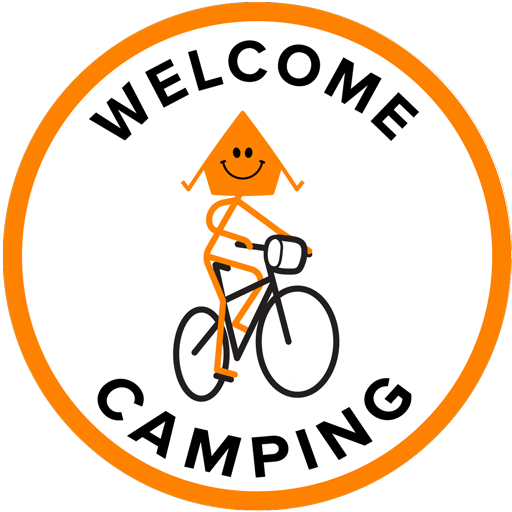 Discover the charter Bikes.
Between hilly courses formed by the wild gorges and the Millevaches plateau, an infinite number of landscapes are available to you. Beginners or experienced cyclists, you will inevitably find a route that will appeal to you. Among them, Welcome Camping offers you a selection to try urgently!
The Corrèze cycle route. If you like big bike expeditions, the Corrèze cycle route is for you. It is a real invitation to discover Corrèze through a unique 146 km route. From the Millevaches plateau to the Dordogne valley, discover the surprising landscapes of Corrèze! The V 87 cycle route is fully signposted and has 7 stopping areas and 2 hiking and cycling relays. More information on correzerando.com/VTT-Cyclo
On the roads of Haute Corrèze, between Egletons and Sarran. It is a real walk on the plateau of Haute-Corrèze, through its many small villages. A 58 km course reserved for seasoned cyclists of about 5:30, on a gently hilly road that will lead you to the edges of the Millevaches plateau, and where you will enjoy a beautiful panorama of the Monts du Cantal du Sud. The arrival will be in Sarran, famous for housing the Jacques Chirac Museum.
In the heart of Millevaches. This beautiful 78 km circuit allows you to enjoy the Millevaches plateau, classified as a Natura 4 zone, in the heart of the Millevaches Natural Park. The park has a very rich flora and fauna. This route will also allow you to discover authentic Corréziens villages: Tarnac and its church between Romanesque and Gothic, and Bugeat. Do not miss the Gallo-Roman site of Les Cars and the Rat Chapel surrounded by its hundred-year-old beech trees. Information on correzerando.com
The lake of Triouzoune. In the immediate vicinity of your camping, enjoy a lovely family walk of just over 14 km around the 410 hectares of Lac de Neuvic. Between the beauty of the landscape and the surrounding built heritage, this walk will not leave you indifferent! More information on correzerando.com/VTT-Cyclo
Find all the information on the cycling circuits and routes available in Haute Corrèze on tourisme-hautecorreze.fr and correzerando.com