Let's go for the holidays! Book your stay here 👇
Pays de la Loire
Vendée
Saint-Jean-de-Monts
Ideally located just 300m from the beach
Relaxation area and spa
welcome to camping Le Rivage
Between sea and nature, the Vendée will be at hand at Camping Le Rivage. We invite you to stay in a small, quiet and atypical establishment, between dunes and forest, which offers 15 comfortable mobile homes, where peace and letting go are the key words.
No noisy entertainment or swimming pool here. Everything has been designed for your comfort and your rest, from the solarium to the hydromassage spa. The beach is just 300 meters away on foot. the camping will lend you the necessary equipment for shellfish fishing, for the enjoyment of young and old.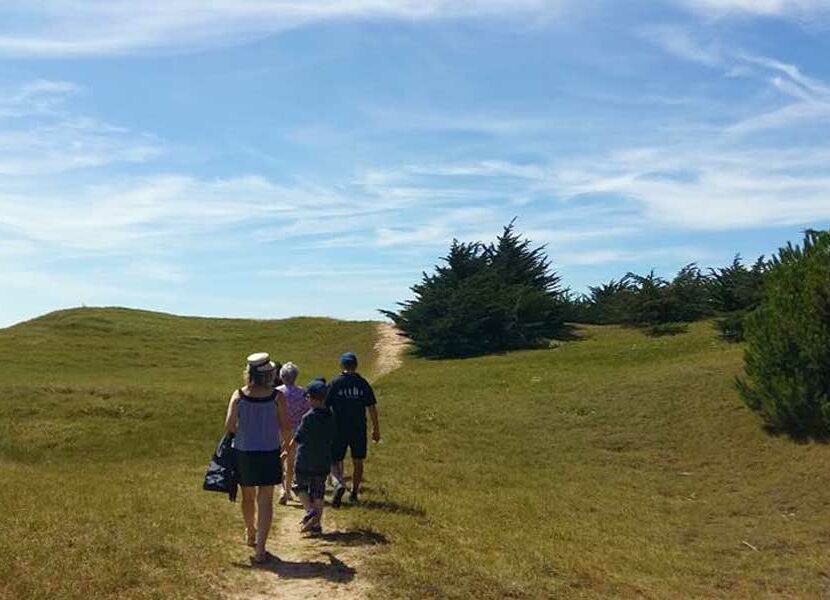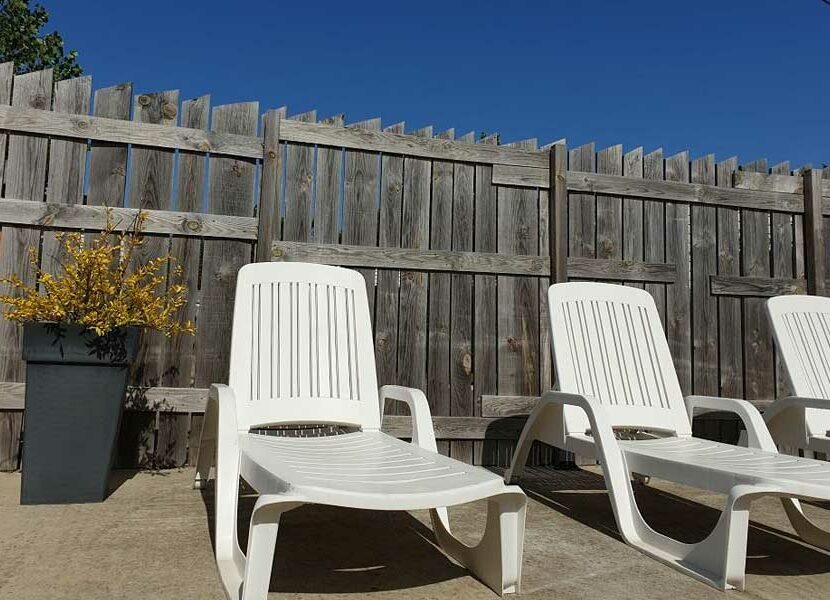 On foot or by bike, you will discover the many trails to explore the Vendée. Lively markets, thalassotherapy, water sports, walk fishing, golf, canoeing with friends or romantic restaurants… So many possible activities to liven up your beautiful days in our region. History lovers will set off to explore the Château de Noirmoutier. Nature enthusiasts will turn to the Vendée salt marshes, or the Biotopia exhibition.
Listen, you will hear the ocean!
If you like the good sea air and the tranquility of nature, you will be delighted by the Camping Le Rivage. You will discover the rich Vendée region in peace!
You will be just 300 meters from the beach, and 100 meters from the shops. Surrounded by dunes and forests, the Camping Le Rivage is ideally located. Indeed, lovers of calm will benefit from all the desired tranquility since there is no entertainment or swimming pool. Welcome to a bubble of rest and relaxation. The ocean is close at hand!
THEEnvironmentt of Camping Le Rivage
Aware of its responsibilities, the Camping Le Rivage is committed to a sustainable development approach. Le Rivage has therefore been involved for several years in water, waste and energy management and in favor of biodiversity. You will thus find in a dedicated brochure, all the commitments put in place by the camping.
In Saint-Jean-de-Monts, all tourism stakeholders committed to a responsible approach have set up a logo, the little starfish "Emma". It guarantees that the proposed activity is eco-responsible.
Equipment of the camping the shore
Relaxation area
Le camping Le Rivage also provides you with a relaxation area to fully enjoy your vacation. It includes a solarium and sun loungers, as well as a professional hydromassage spa available on reservation. In addition, for more privacy, the spa will be privatized in the time slot you have reserved. The HotSpring spa offers you a relaxing hydromassage with 35 jets, two continuous streams of hot water and water heated between 33 and 37 degrees. In addition, the spa will accommodate a maximum of 4 people for a 45-minute session. 1 session for 4 people: 19 euros / 3 sessions: 49 euros.
For any stay in a mobile home or in the gîte in May, June or September, a spa session will be offered to you.
Games / Children
On the Camping Le Rivage, you will also find a table football with free access and a beautiful playground for children up to 8 years old.
Library corner
Le camping also provides you with a library corner with magazines, novels, tourist guides on the Vendée and children's books.
Services
Arrivals and Departures
To leave complete freedom to customers, the camping does not impose a day of arrival or departure and no minimum stay will be imposed.
Cars
For everyone's peace of mind, car traffic is prohibited from 22 p.m. to 8 a.m. on the camping.
Wi-Fi
To stay connected during your vacation, wifi is available throughout camping and free of charge.
Loan / Rental
Le Camping Le Rivage will lend you beach games and toys (buckets, rakes, shovels but also balls, frisbees and pétanque balls…). If you wish, fishing equipment on foot will be made available to you, in particular for the harvest of pine nuts at low tide on the beach of Tonnelles next to the camping (basket, knife, grapette). You will find more on the camping, a space dedicated to washing seashells on your return.
The reception of camping will lend you maps and sheets for walks and hikes on foot or by bike, and to discover trail and Nordic walking circuits.
A rainy day ? No problem, the camping will lend you board games to have fun with family or friends.
You will find baby kits including cot, mattress and high chair. However, remember to reserve your kit before your arrival.
To travel light, the camping will lend you hair dryer, iron and ironing board or even a vacuum cleaner.
Location
You will be able to rent duvets, sheets and towels. For more information, contact the reception of the camping.
Bike rental
Le camping Le Rivage offers a wide choice of adult and child bikes for hire, as well as helmets, child seats, trailers and follow bikes.
The bar of Camping Le Rivage
A beautiful terrace open to all will allow you to taste drinks, wines and beers from Vendée or ice cream, for pleasant moments of conviviality. The bar will provide you with books, magazines and board games if you wish.
Catering on the Camping Le Rivage
In high season (July-August), a food truck will be present on the camping to treat you to fresh produce.
Regional products at Camping Le Rivage
You will find on your camping a space dedicated to regional products, to discover the local culinary heritage or bring it back with you in your suitcases! Canned sardines from Saint-Gilles-Croix-de-Vie are offered The Pearl of the Gods, craft beers The Little Ramoniere from Notre Dame de Monts, Vendée wines AOC Fiefs Vendéens, Vendée brioches, confectionery ...
Bakery
Every morning in July and August, you will find on the camping breads and pastries made by the artisan baker from Notre-Dame-des Monts.
Breakfast Basket
Le Camping Le Rivage offers a breakfast basket service delivered directly to your location at a price of 9 euros. It will be placed directly on your terrace at 8 am, you can enjoy it whenever you want! It will be produced by the artisan baker partner of the camping and will consist of a traditional baguette and a pastry with butter and jam, an organic fruit, an organic yogurt and a wide choice of drinks: organic pasteurized fruit juice, freshly ground coffee or Nespresso capsule , chocolate powder, milk or Kusmi Tea.
Access to the beach
Le camping has direct access to Les Tonnelles beach, located about 300 meters from the camping. It is ideal for families with its gently sloping access to water and constant surveillance in high season.
Reservation of activities at Camping Le Rivage
Contact the reception of the camping in order to find out about the possible reservations for the various activities in Vendée: Grand Parc du Puy du fou, crossing to Ile d'Yeu, sand yachting sessions, etc.
Le camping will ensure availability and the best rates for each activity.
Entertainment and activities at camping the shore
For the peace and quiet of customers, there is no entertainment on le Camping Le Rivage.
Le camping On the other hand, offers you free longe-coast discovery sessions every Tuesday morning in July and August, an introduction to water walking supervised by sports instructors. Ideal for the body as for the spirit!
Le camping offers Nordic walking discovery or improvement sessions in high season. They are supervised by sports educators, and take place in the immediate vicinity of the camping. An original and sporty way to discover the great Vendée spaces.
For a bit of relaxation during your vacation, the Rivage will also offer you open-air pilates discovery sessions. In small groups and supervised by professionals, they will take place in the morning in high season.
To keep your children occupied, you can contact the Saint-Jean-de-Monts day center, which will offer them many activities. Do not hesitate to contact the departments concerned before your stay to make a reservation:
Frimousse for 3 months to 4 years old: 02 51 58 25 00
Edge to edge for 3-12 year olds: 02 51 59 09 16
To prepare your stay, go to pages Accommodation, Themes et Tourism.
Services
Reception
Flexibility of arrivals and departures
Free Wifi
Reservation of activities
Restauration
food truck
Cash
Sale of regional products
Oyster delivery
Bread and pastries
Breakfast basket
Trade
Loan of games / beach toys / fishing equipment on foot / walking cards / board games
Baby kits loan
Loan of hairdryer, vacuum cleaner, iron and ironing board
Rental of sheets and towels
Bike renting
Entertainment
Sport / well-being
Pilates discovery session
Discovery or advanced Nordic walking session
Water walking discovery session
Equipment
Aquatic center
Solarium with sun loungers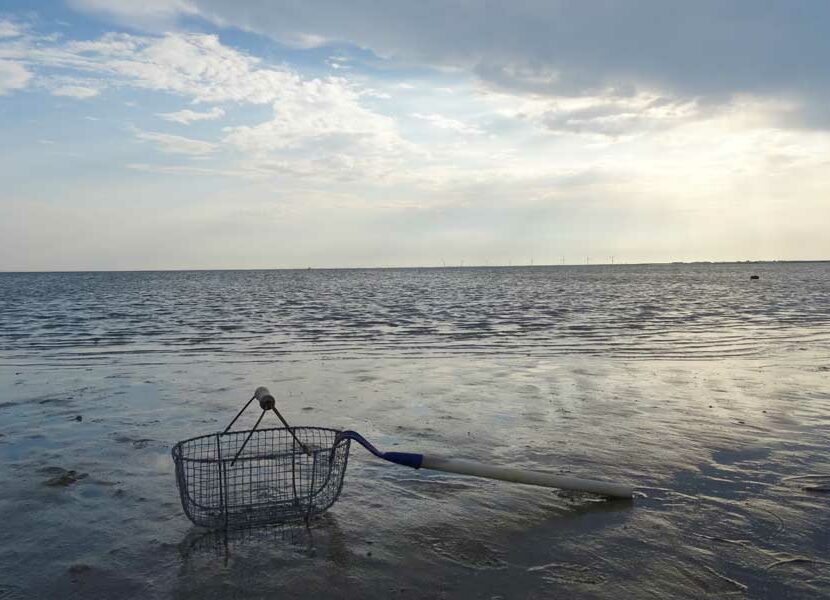 Themes
Le camping from the shore in Saint-Jean-de-Monts will be the opportunity to discover unspoiled nature between land and sea! On foot or by bike, the Vendée will be close at hand!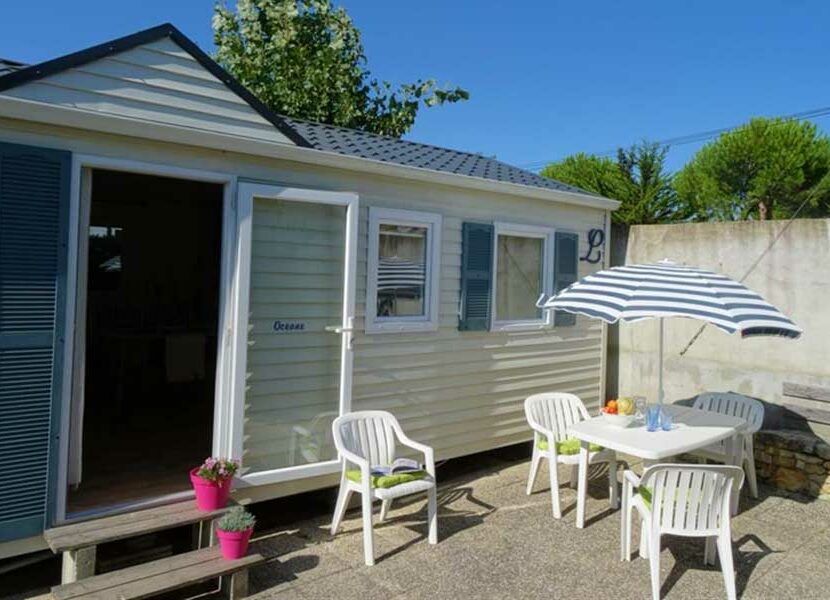 Accommodation
If you like the good sea air and the tranquility of nature, you will be delighted by the camping from the shore, by the ocean.
Tourism
The Vendée, the ocean, the sweetness of life, the natural heritage… You A-DO-RE-REZ your holidays at camping the shore, just 300 meters from Les Tonnelles beach.