Camping Le Lac de Saint Point Lamartine – Bourgogne du Sud
Book your stay directly on our website
Bourgogne-Franche-Comté
Saône-et-Loire
St. Point
In southern Burgundy
Direct access to Lake Saint Point
10 kilometers from Cluny Abbey
By booking in a camping theme Welcome, you choose an establishment providing you with a quality charter to provide you with specific services.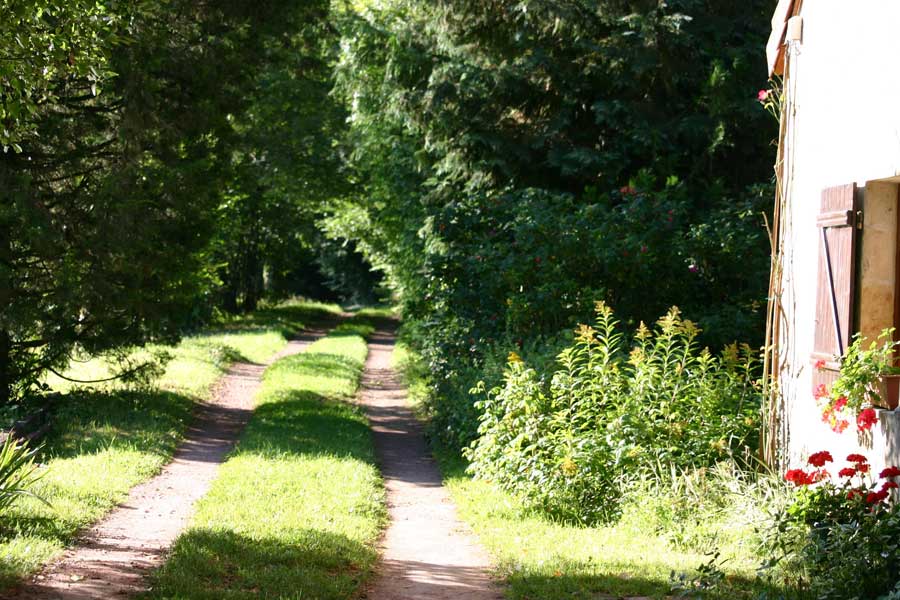 Hiking
Southern Burgundy is a privileged destination for hiking enthusiasts. You will find the simple and authentic pleasures of walking tourism. Opt for the app all trails, and discover the hikes around the camping.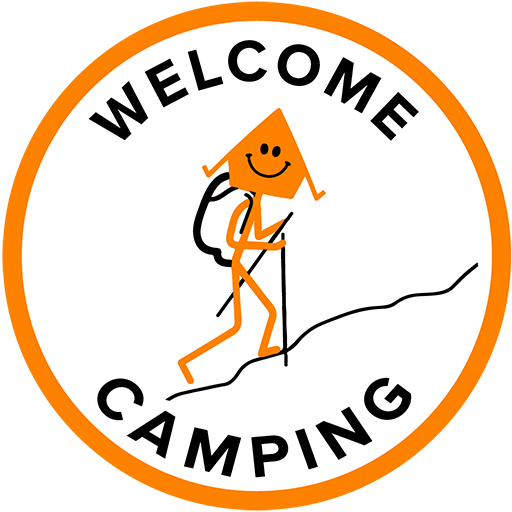 Discover the charter Hiking.
A dream setting
At your own pace, according to the seasons, your shape and your desires, explore the landscapes of the Lamartine country. They are dotted with verdant vines giving their name to the Pouilly-Fuisse or Saint-Véran. In the calm of a welcoming nature, the hike will take you back in time through Cluny Abbey. It is the symbol of monastic renewal in the West. The spectacular Rock of Solutre is a must. Spectacular limestone escarpment, it sits enthroned in the middle of the Mâconnais vineyards.
Walking tours
The greenway of southern Burgundy is practicable on foot, by bike or on rollerblades. It is completely secure. You will also take marked trails. Green walks are provided in all villages. They offer a discovery of landscapes and local heritage.
Great hiking trails
The circuits of the Massif Sud Bourgogne are essential when you love hiking. A massif, thirteen favorite circuits! From a simple walk to a sporting challenge, you will find paths for all levels and all tastes.
Le GR 76, better known locally as Path of the Monksmakes it possible to connect on foot the church of Saint-Martin-de-Laives, near Sennecey-le-Grand, to Cenves, in the Rhône, via Cluny where it joins the Way of Saint-Jacques-de-Compostelle. A taste of long-term roaming…
Three long-distance hiking trails converge on the town of Cluny, which is close to the camping. The GR 76, GR 76 C and GR 76 D allow you to walk to Saint-Gengoux-le-National, Lournand, Tramayes, Suin, Château, the Col des 4 vents and the Col de Montmain.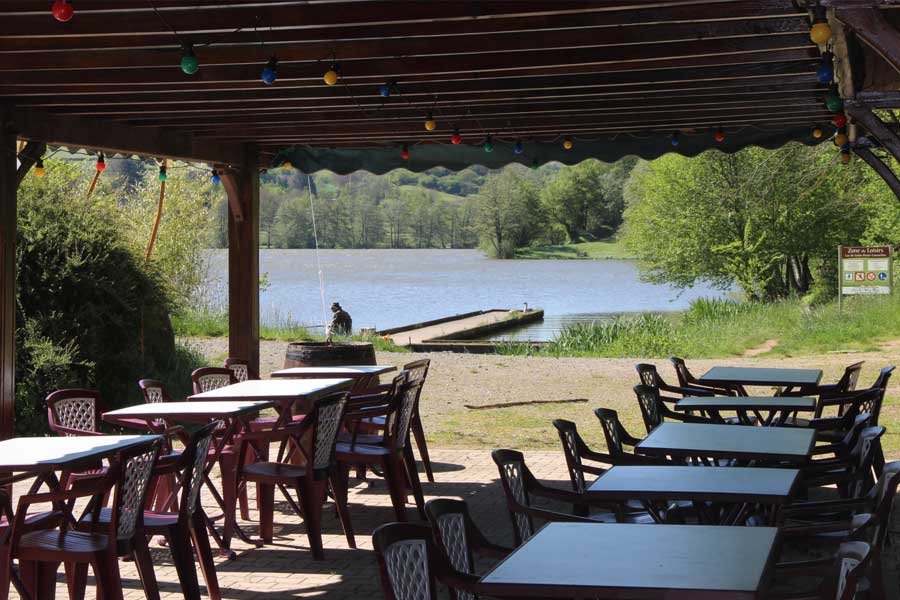 Fishing
For some, the opening of the fishery is a moment eagerly and impatiently awaited. Synonymous with relaxation, pleasure, sharing ...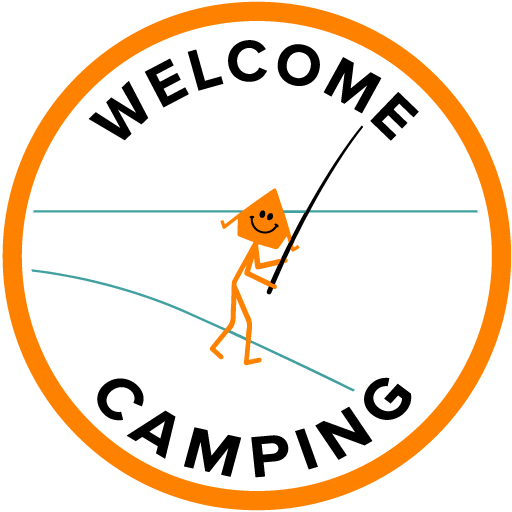 Discover the charter Fishing.
Depending on your history and your background, many reasons may explain your desire to go on vacation to a place where you can practice fishing. Would it otherwise be a Proust madeleine? The memory of delicious childhood moments when you went fishing with your grandfather or your uncle ...
A reserved fishing spot
To each his moment, to each his motivation and to each his pleasures. At Camping Saint-Point Lake you will be welcomed and accompanied to fish in peace. You will reconnect with nature and appreciate the enchanting atmosphere of the place. Sheltered from bathers, you will find your reserved fishing spot.
No less than 8 hectares
Quietly, under the trees, you will plant your rod in the water. You will then attract the most beautiful fish in the lake to your trap. For fishing enthusiasts and beginners, fishing is practiced in the most fishy part of the lake. With an area of ​​nearly 8 hectares, you can catch both carp and predators. Pike, zander, perch and black bass populate the area.
For more information on fishing locations and conditions, visit the official website of the Fishing Federation in Saône-et-Loire.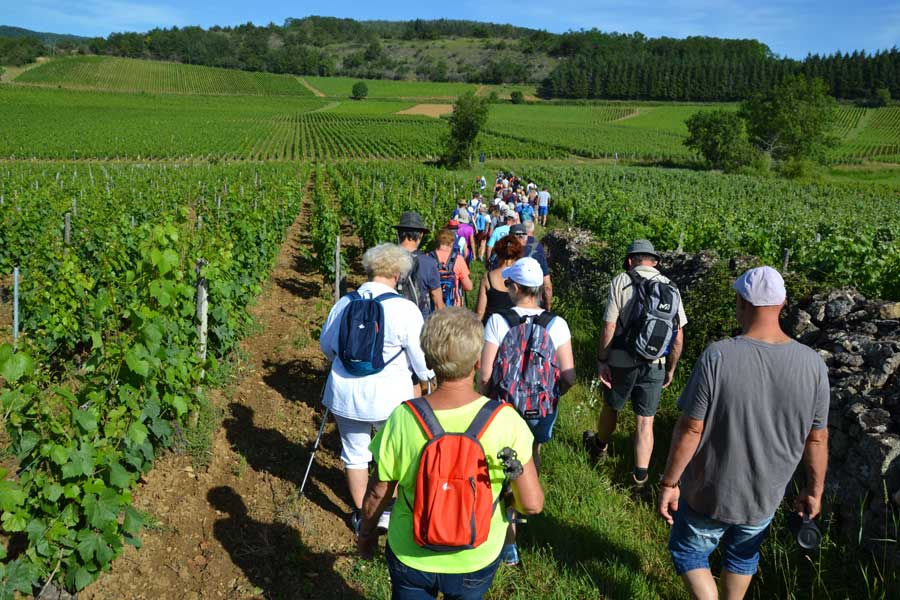 Wine tourism
It's hard to get to one of France's best-known regions for its wines, without taking the time for wine tourism.

Discover the charter Wine tourism.
An ideal site
Since Camping Saint Point Lake, discover the wine heritage by going to meet the producers. Discover this wine region differently. A way of traveling that is particularly aimed at epicureans! You will better understand the landscapes, the traditions, the small and big stories of Burgundy. Discover the vineyards and the Route of the Grands Crus. Do some tastings, and don't leave without buying a few nice bottles to share. There are so many ways to taste and share this culture!
A thousand and one ways to experience wine tourism
By going on theBurgundy tourist office, you will undoubtedly find the wine tourism approach that suits you best. On foot, by bike, on a scooter, with a guide, in a 2CV… But also in a microlight or even in a fun way thanks to wine caching! Bring your picnic or collect a packed lunch and you will taste a wine that was produced in the plot where you are.
You want to do theascent of Solutré on the theme of wine tourism ? Emmanuel is a tour guide. It offers visits and unique tastings, to cross-discovery of the monumental and oenological heritage of Burgundy.
Cellar visits and tasting
In a cellar, or among the vines, different types of tasting course exist to learn how to taste wines.
Here is a non-exhaustive list of sites offering a wine tourism approach.
Domaines Leflaive in Puligny and its bioclimatic cellar. Domaines Armelle and Bernard Rion in Vosne-Romanée, or even Bertillon in Nantoux
Underground cellars like that of Crémants Bailly Lapierre, located 50 meters underground in an old stone quarry, in Grand Auxerrois
La Chablisienne or Maison Millebuis cooperatives
Educational trails and spaces: The Pouilly-Fumé Tower and its Aroma Cellar, Bouchard Ainé & Fils and their 5 senses trail, Domaine Brigand and the Ampélopsis Oenocentre, Domaine Bouhélier with its small winegrower's museum made up of tools old and archives allowing you to learn more about the wine-growing activity of yesteryear