By booking in a camping theme Welcome, you choose an establishment providing you with a quality charter to provide you with specific services.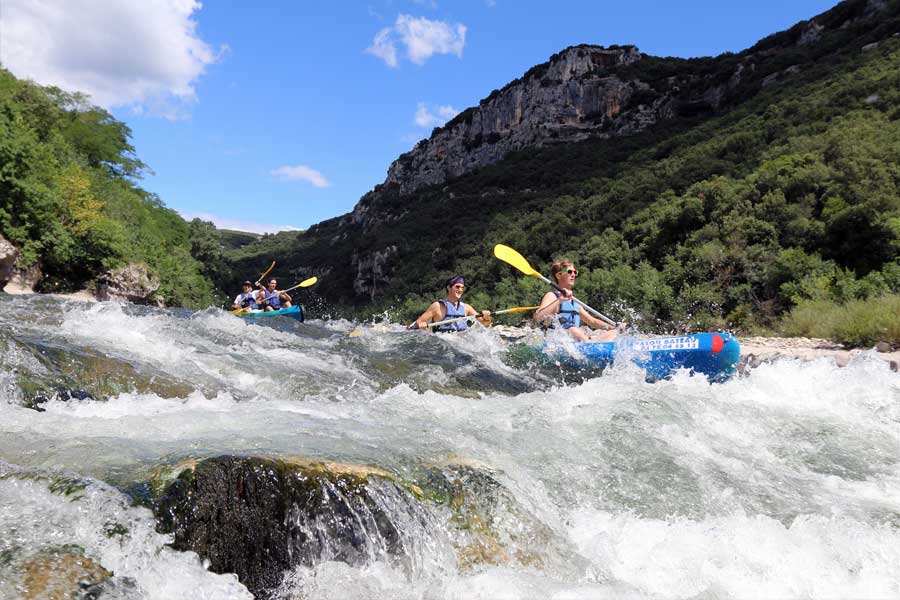 Canoe
Located in Salavas, directly on the water, and near Vallon Pont D'Arc, the camping the Clapas promises you wonderful days of laughter and discovery by canoe.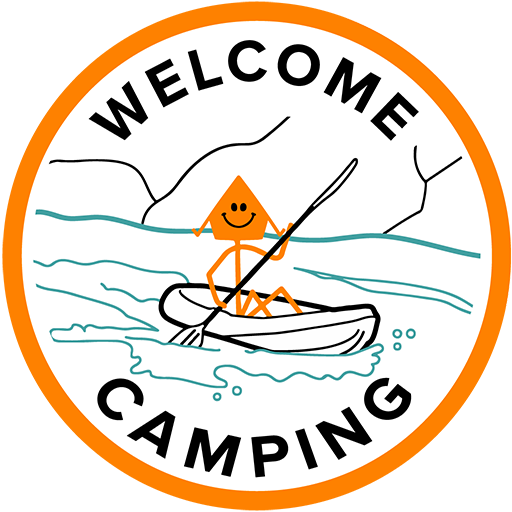 Discover the charter Canoe.
Legitimately associated with the Gorges du Verdon, canoeing is THE sport to practice to explore the region through the water, the rocks, the flora and fauna. If you contact reception directly, you will have all the information you need to get in touch with canoe rental companies who can provide you with safe equipment and good advice to have a good time with family and friends. .
Acute Vive in Vallon Pont d'Arc is the privileged partner on camping. You will have the choice between 2 or 3 seater canoes or 1 seater kayaks. You can go on a half day or a full day. Depending on your desires and your shape, anything is possible!
1 kilometer from camping you can join the GR4. From Salavas where the camping Le Clapas, you can easily reach 3 well-known marked trails. One of these hikes is called "In the footsteps of the Huguenots"Because it crosses the paths that the Protestants or Huguenots persecuted for their religion in the XNUMXth century had to followe century, to reach Switzerland first, then Germany, Holland…. Relatively difficult, you will cover 21 km with 408 meters of elevation gain, or around 7 hours of walking. Another rather technical hike starting from Salavas is called "The Rieussec". 2h45 on average of hiking with passages that may require roping.
Always near the camping, the famous hike "Les Balcons de Lybie" takes you for an average of 4 hours in the middle of holm oaks and along the capricious Ibie river whose water does not always flow on the surface. So ? Do you already have your mind traveling? To multiply the possibilities for hiking, do not hesitate to take the car and join, for example, Le Ruisseau du Tiourre, the Bois de Saleyron, or the Gaud discovery trail. 25 minutes by car, the Païolive wood deserves the trip to explore this ancient forest, dotted with limestone rocks with sometimes surprising shapes which extends over 15 km² to the south-east of Les Vans on the foothills of the Cévennes in the extreme south of the department. Many other destinations are great on foot so all of us hike!
Moutain Biking
Here is a sport which has the wind in its sails! Mountain biking is a great alternative for soft mobility, respectful of the environment and increasingly accessible thanks to technological developments in equipment and bicycles with electric assistance.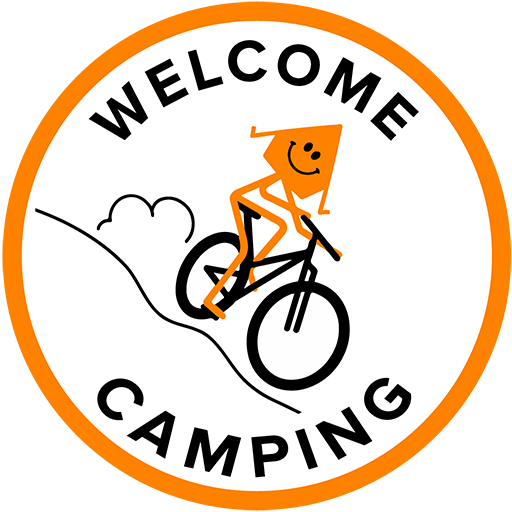 Discover the charter Moutain Biking.
Depending on your physical condition, your desire and your level, several mountain biking trails are accessible from Salavas. Drinking fountain from Vallon-Pont-d'Arc is an easy trail for less than 2 hours. Pont d'Arc, the circuit from Labastide-de-Virac is also easy for an outing of less than an hour. Sampzon Circuit from Vallon-Pont-d'Arc requires an intermediate level for a loop of 17,4 km. The Viaduct sur l`Auzon exit from Salavas is a great 53,5 km walk for an intermediate level.
For the more athletic, why not take the Trail Salavas Foret - Stony trail Circuit from Vallon-Pont-d'Arc for a magical 16,8 km loop !? In short, it is impossible to give you an exhaustive list of all the options for mountain biking here, so before your trip or as soon as you arrive at the camping, document yourself and contact the reception for advice and support in the organization of your mountain biking epics!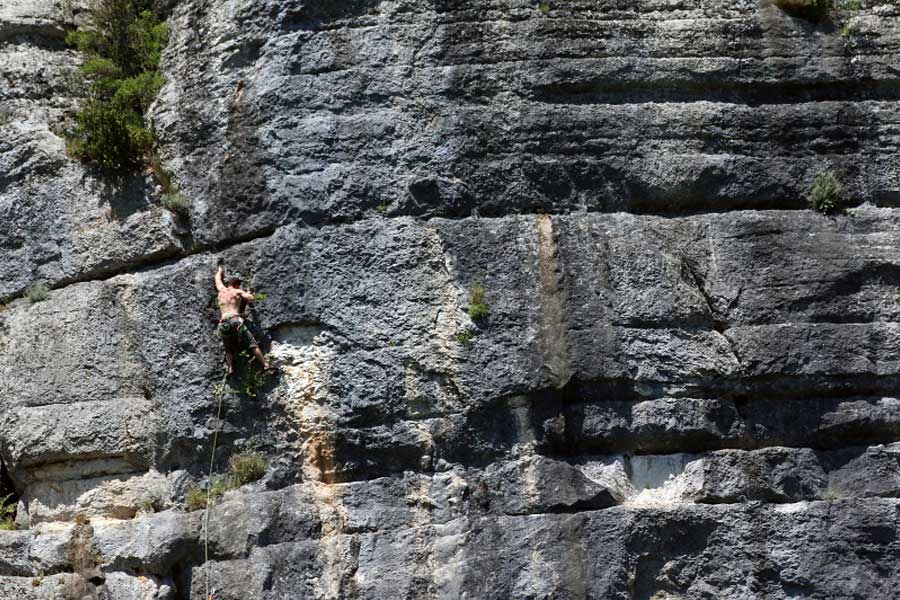 Climbing
A priori technical and not very accessible, climbing is actually an activity quite open to the greatest number. It is a unique opportunity to gain height in an often enchanting setting.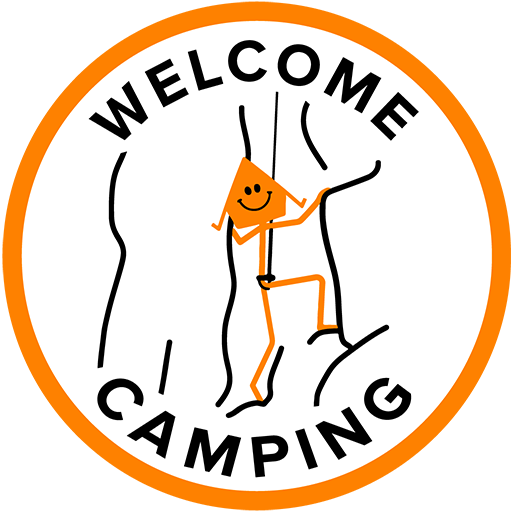 Discover the charter Paddle.
Who has never dreamed of climbing along rock faces? It will be an opportunity to discover or rediscover a sport which is known to increase flexibility and suppleness, reduce stress, activate memory and stimulate creativity! So ask at the reception of the camping to know their best partners. Salavas has several climbing routes. "Fontgarnide" is a very beautiful cliff facing North West from where a certain humidity in winter but quite pleasant in season except on Mistral days. Routes of all difficulties depending on the sector, mainly slab (free holes and cupules), of good size (1 to 2 pitches).
All climbers, whatever their level, will be satisfied. "Jeau" is another route through Salavas, a small cliff that is assiduously frequented by CREPS trainees. Easy routes and improvement on a very weathered limestone in places. Discovery, internship, training, half day or full day. Formulas for all tastes ! The partner of camping Southern Ardèche Monitors Office, will be able to accompany you in complete safety.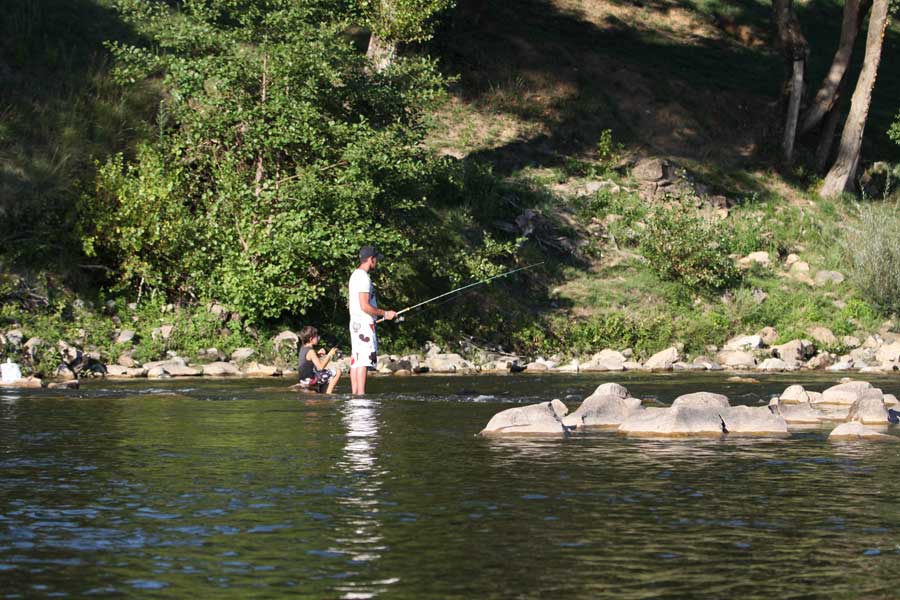 Fishing
Le camping The Clapas is ideal for amateurs or enthusiasts of fishing. The Ardèche, for example, is a first-class river where you will find eels, pikes, and blageons.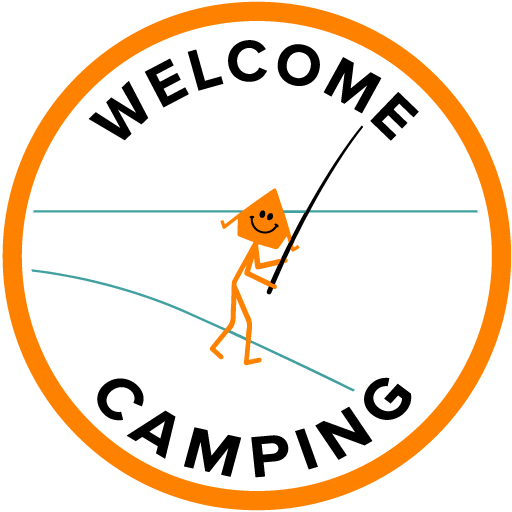 Discover the charter Fishing.
You will be able to fish with the blow, with the fly, the toc, the handled dead or the lures. 13 km from camping, the Cèze is a second category river where you can fish for pike, chub and perch. 22 km from camping, discover fishing in the Rhône. River of great renown, you can fish for bleak, barbel and bream. At 31 km La Borne is a first category river ideal for fishing for trout, rainbow trout and brown trout. If you like to fish in the lakes, then the lake of Mornas only about thirty kilometers from the camping allows you to support, land, blow, English, fly, knock, bomb, surfcasting, trolling, dead man and lures fishing. You will be able to find pike!
About forty kilometers away, Lake Villefort is suitable for trout fishing. And a little further, the Loire and the Lot are other possible destinations for this water and nature activity. Do not forget that the fishing conditions are regulated and that the fishing license is compulsory. In addition to receiving the camping, you will find all the necessary information on the website of the departmental fishing federation. An appropriate and well-supplied site for finding maps, contacting guides, buying the fishing card and lots of other good, useful and practical information for a serene fishing holiday. The partner of camping Eric Langlumé, Cévennes and Ardèche fishing guide, will undoubtedly be able to give you the advice you need!