Let's go for the holidays! Book your stay here 👇
Auvergne-Rhône-Alpes
Ardèche
St. Germain
PRM reception
Ideally located in the heart of a vineyard
By booking in a camping theme Welcome, you choose an establishment providing you with a quality charter to provide you with specific services.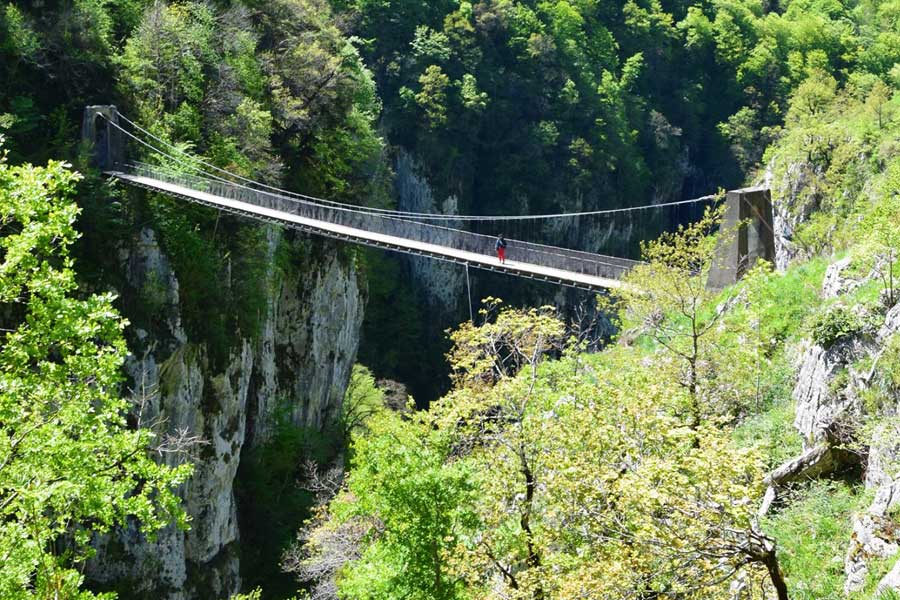 Hiking
Enjoy the incredible landscapes of southern Ardèche. It offers many hiking opportunities throughout its territory.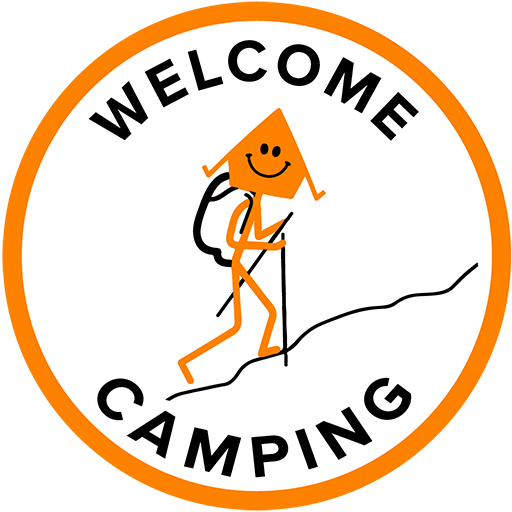 Discover the charter Hiking.
Discovery walks for families
For families who wish to initiate children in a funny, playful and educational way, different formulas will be possible. Orientation courses, adventure courses or discovery courses to discover Lussac will be offered to you. Take advantage of the Randoland circuit sheets with your children. Very present in Ardèche, you will walk around while having fun.
For toddlers, the La Licorne du Coiron treasure hunt will be an opportunity to introduce them to walking and exploring while having fun.
Find all the information and routes available for download on the website of Berg & Coiron tourist office.
Hikes for sportsmen
Various long-distance hiking trails are available in Ardèche. GR 7, GR 4 or GR 42, you will cross the Ardèche landscapes in sections, discovering its exceptional cultural and natural heritage.
To find out more about the different GRs that cross the Ardèche, visit the website of the French Hiking Federation dedicated to the Ardèche.
For everyone, each at their own pace
The Ardèche also offers the possibility of hiking at your own pace depending on your level. Saint-Germain, where the camping, is the point of departure or passage for multiple walks.
The hike "Above Vogüé" offers you the opportunity for a beautiful walk without difficulty to warm up or enjoy the scenery at the end of the day. A beautiful loop in the middle of the holm oaks of 2 kilometers for an hour of walk.
The Vogüé – Serre Bastel – Les Chazes circuit is a beautiful hike of just over 10 kilometers for a 3 hour circuit. Of medium difficulty, it will offer you breathtaking views of the Ardèche Valley.
More experienced hikers can take on the large Vogüe – Balazuc – Lanas loop. You will need to count nearly 5 hours 30 for this loop of about 17 kilometers. Between greenway, cornice and banks of the Ardèche, this loop will allow you to take full measure of the biodiversity of the Ardèche.
Find all the information and topos of the different hikes on Visorando.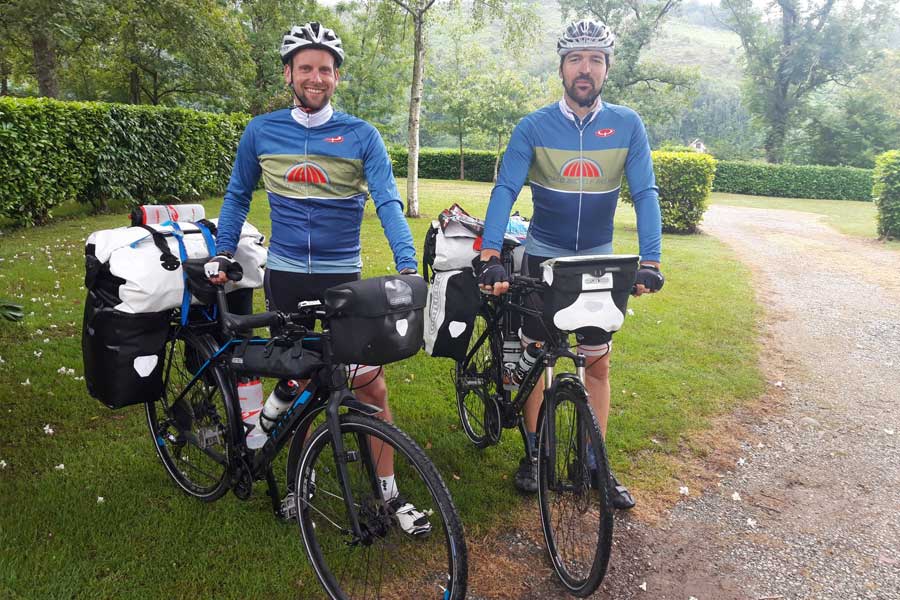 MTB
It is impossible to talk to you about mountain biking in Ardèche without addressing the legendary Grande Traversée de l'Ardèche.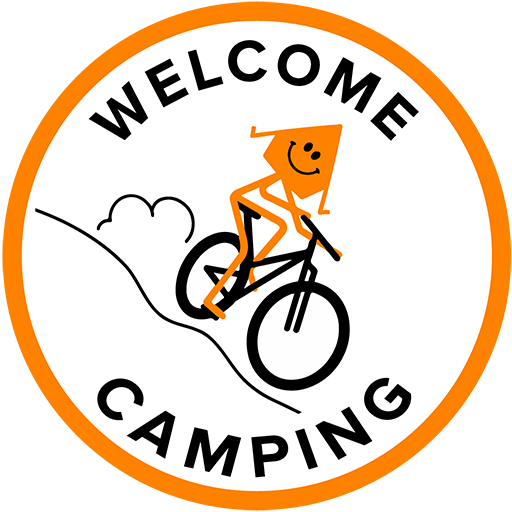 Discover the charter MTB.
The Great Crossing of the Ardèche
The route connects north to south over 315 kilometers via forest paths, more or less narrow paths and paths that will delight lovers of technique. It is divided into three sections: north, center and south. From the Ardèche mountains to more Mediterranean paths and landscapes, you will find something for everyone!
The Ardèche takes care of its mountain bikers and you will find many mountain biking areas with technical trails suitable for beginners as well as experienced riders.
Find all the information you need on the Grande Traversée and mountain biking areas on the Ardèche Guide.
Hikes of a few hours
There is no shortage of mountain biking around Saint-Germain and you will enjoy incredible landscapes.
Different trails are possible, according to your levels and your tastes!
Singletrail Deluxe – Panoramic Trail Circuit from Balazuc : Even if you are in good physical condition, this course is accessible to all levels. 1 hour 30 minutes for about 14 kilometers with a spectacular panorama of the Ardèche mountains. The most experienced practitioners will be able to descend a segment with steps.
The Ardèche – Panoramic trail : Circuit from Balazuc of just over 33 kilometers for nearly 3 hours of practice. A superb circuit of an intermediate level, for which you will need good physical condition and good control. A diverse panorama for breathtaking views!
Gour de la Sompe – Circuit from Lagorce : A little over 23 kilometers for a 2h20 journey. If you need good physical condition, the circuit is open to everyone. You will pass by the Gour de la Sompe, a unique double waterfall in Ardèche which flows from the limestone cliffs.
Find all the information on mountain biking topos around Saint-Germain on Komoot.