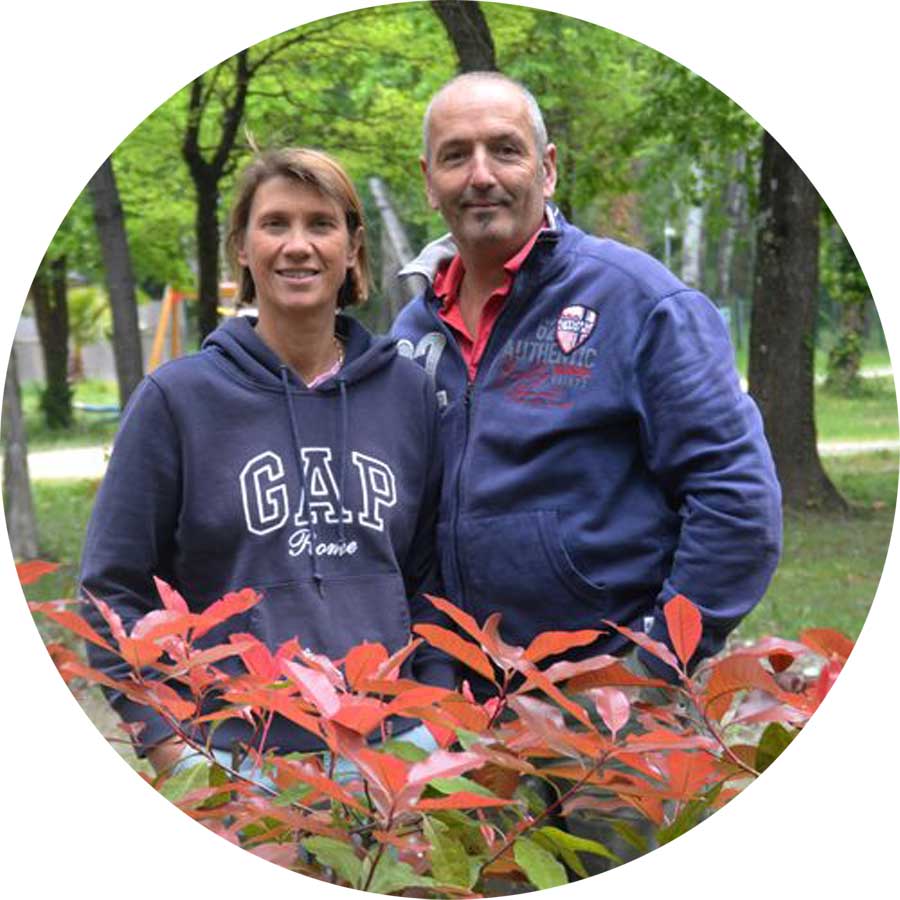 welcome to camping The art of living
In the shade of oaks and poplars of Vaucluse, in camping the art of living, young and old alike will find their space in complete serenity. Emmanuel and Joelle will be happy to welcome you in the heart of Provence, and to offer you pitches, air-conditioned mobile homes, atypical accommodation, and a large swimming pool in the heart of nature, at the start of a large number of cultural and cultural activities. sports.
Close to Avignon and Orange, on the Via-Rhôna route, this magnificent land of travel is ideal for cycle tourism and heritage discovery. Like the serenity that hangs over the camping the art of living, with its wide alleys and its omnipresent flora, breathe the air of Provence and blue gold, lavender which comes in a multitude of by-products, from shops to market states: Honey, cookies, herbal teas, perfumes , creams or traditional sachets of dried flowers.
Discoveries around wine
To know the wines and make your holidays a moment of wine tourism, you will have the choice of gastronomic or fun formulas: Tastings, visits to estates, food and wine pairings, discovery of the vineyard on foot or by bike. You will take hiking or cycling tours to discover Châteauneuf-du-Pape and the typical Provencal villages of the region. Our team will be happy to guide you to different areas according to your tastes and expectations.
We are also fortunate to count on Mano, our partner who will make you taste his favorite wines within the camping during our "LE 9 C'EST CHATO9" evenings. If you are also satisfied you can ask to have wine delivered to you at the camping ! Famous for its 13 grape varieties including Grenache, the great wines of Châteauneuf du Pape come from a unique know-how specific to the Rhône valley. Let yourself be surprised by the richness of this exceptional terroir ...
Rich and varied activities
For sporting and fun holidays, young and old will have the opportunity to go fishing, a cycling tour, the ascent of the mythical Mont Ventoux, a tennis match or a game of beach volleyball! You will be tempted by frenzied ping-pong and pétanque encounters or you will take advantage of the fitness trail for a morning jog.
The play area and the wide and safe aisles are perfectly suited for you to let your little ones frolic in the camping. Among the favorite hobbies of young people, archery from 6 years old once a week in high season.
The art of enjoying the present moment
The nap at the edge of the swimming pools or in your hammock is very suitable, even recommended. It is not the trees that are lacking in camping the art of living ! If you want to do nothing other than rest, calm and zen in a protected environment, with us, make it a way of life! You will be charmed by the song of the cicadas, you will feel the caress of the wind, and you will appreciate the sweetness of Provence.
If you feel like the soul of an artist, then don't forget your camera, pencils or brushes, because you will be spellbound and inspired by the atmosphere, its lights and its colors. From spring to Indian summer, for a short or long stay, come and refresh your ideas and rediscover the simple pleasures of camping.
Services
,,; .
Reception
Tourist information and discovery tours can be downloaded from our site and available at the village tourist office
Restauration
Sale of bread and pastries in the morning
Breakfast service
Freezer for your ice packs
Trade
Wine to take away, and some basic necessities
Rentals
Bed linen rental (on prior request)
Rental of bicycles and VAE (electrically assisted bicycles) Sun-e Bike partnership
Fridge rentals (on prior request)
Baby kit rental
Other
Baby bath loan
Iron
WiFi throughout camping (30 min free / 24h)
Entertainment
Restauration
In high season: Pizzas, restaurant, bar, wine bar, coffee and ice cream to take away
Local products
Wine tasting on Thursday evening in July August
Local product
Local products at the market on Thursdays and wine tasting aperitifs on the 9th, it's Chato9!
Equipment
Aquatic center
Swimming pool (opening dates subject to weather conditions)
Playful
Pétanque and beach volleyball court
Badminton
New ping pong table
3 tennis lessons (with participation)
Other
Service area camping-car (black water, gray water)
2 chemical toilet sinks
A PRM toilet block suitable for people with reduced mobility
3 easy-access spaces reserved for PRM
Other
Washing / drying machine (with participation)
Gas plancha (with participation)
Iron and ironing board (free)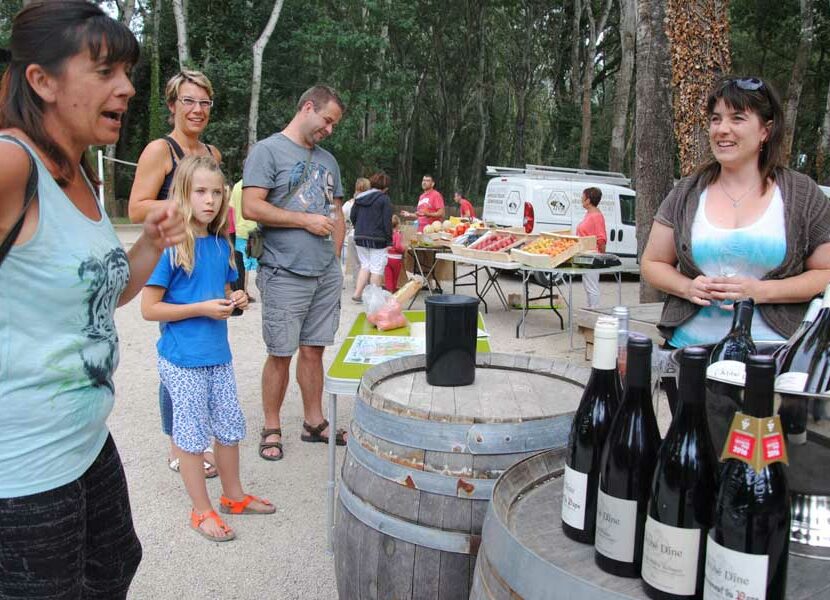 Themes
Two activities that go together perfectly in a region where the vineyard is king: The discovery of oenology and cycle tourism!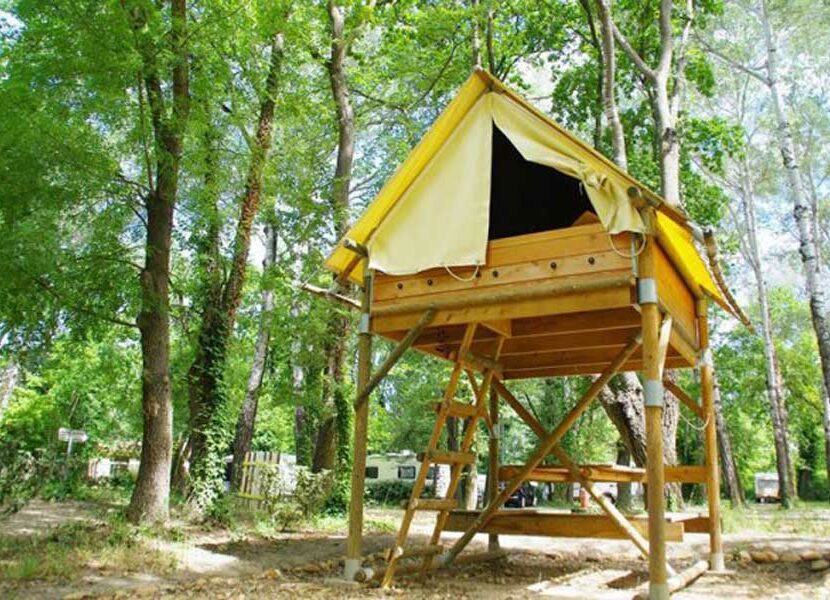 Accommodation
For your pleasure as well as for your comfort, "the art of living"Is extended thanks to a wide choice of accommodation: 70 pitches, 14 mobile homes with 2 or 3 bedrooms and the surprise of 8 atypical accommodation!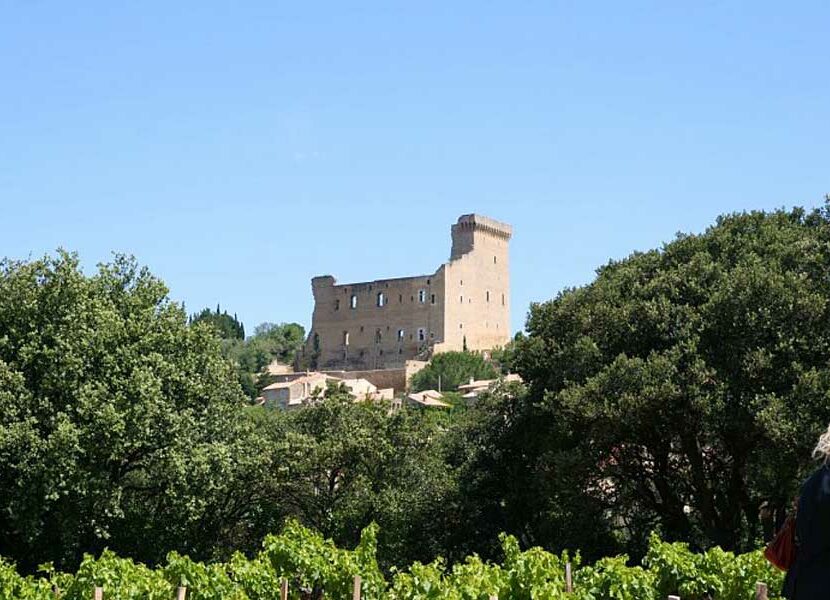 Tourism
When you go to camping the art of living, all your senses will be awakened with so much choice of cultural and sporting activities in Châteauneuf-Du-Pape, in the heart of Provence!
Average rating of the establishment
9.05 / 10
Martine - ESCHENTZWILLER
Type of stay:
Senior couple
Accommodation:
O'HARA le Grenache mobile home (2 bedrooms)
Period of stay:
September 2020 7 days
Posted the :
29/09/2020
Accommodation Reviews:
air conditioning
Teddyda
Type of stay:
Other
Accommodation:
DUO pitch (2 people, 1 car + tent or caravan or 1 camping-because)
Period of stay:
September 2020 1 days
Posted the :
17/09/2020
Accommodation Reviews:
No comment.
jean-francois - villars les bois
Type of stay:
In family with teenager (s)
Accommodation:
O'HARA Le Picpoul mobile home (3 bedrooms)
Period of stay:
August 2020 7 days
Posted the :
12/09/2020
General:
Calm and location
Accommodation Reviews:
No comment.